In the studio there's only the 'point 1 aka .1' LFE channel. That's a MONO channel. If you remember what we talked about earlier, you know that the subwoofer produces all the bass content from all the other speakers as well. That is stereo/surround information. We do have left and right information. It's important that the subwoofer can reproduce that. In this case, it's better to keep it 'point 2 aka .2'. With Steinway Lyngdorf and Lyngdor Audio we have a bass management system in our DSP, as a part of RoomPerfect. This retains the stereo information, the left and right information from the other channels. It doesn't compress it down into a MONO channel and feeds it to a single subwoofer in the corner.
Directional bass information
We always promote a 'point 2 aka .2' system. It does carry the LFE in MONO, but everything else -unless you are using full range speakers all around- will be retained in left and right information. That can be in the front and the rear as well. This means we really have something like 'point 2 or point 4'. This is not 2 x LFE of 4 x LFE. It's true point 2 or point 4 'left, right, front, back' information . Whenever you experienced that, there's no way back. Everyone who experiences our bass management systems is kind of shocked, because of how real it sounds like. That's because the separation is kept: a very deep experience!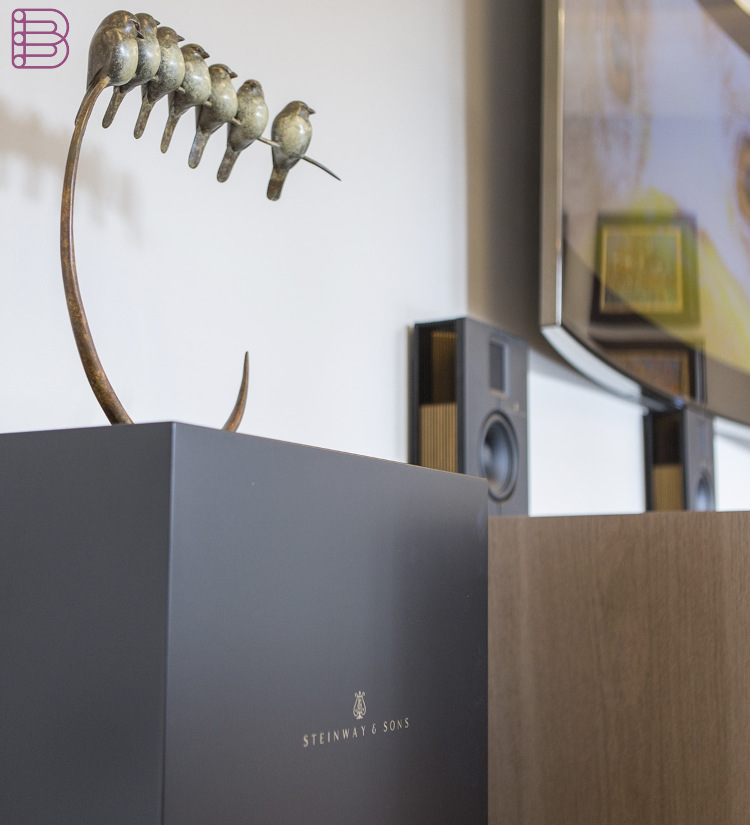 Visit the Steinway Lyngdorf website.
Visit the Lyngdorf Audio website.