Tommaso Dolfi, marketing manager at Gold Note states:
Gold Note started 5 years ago. It's a brand that was introduced by Akamai, a brand that has been working in the industry for more then 20 years. We're based in Italy. Our headquarters and production are located in Firenze. We have a full and complete line up of analogue products and electronics and now speakers. The core business of Gold Note has been analogue turntables from the start. So we were designing our turntables and cartridges in-house, with the help of the best supplier of the world, like for example with cartridges we get help from a Japanese company. Everything else we make in-house.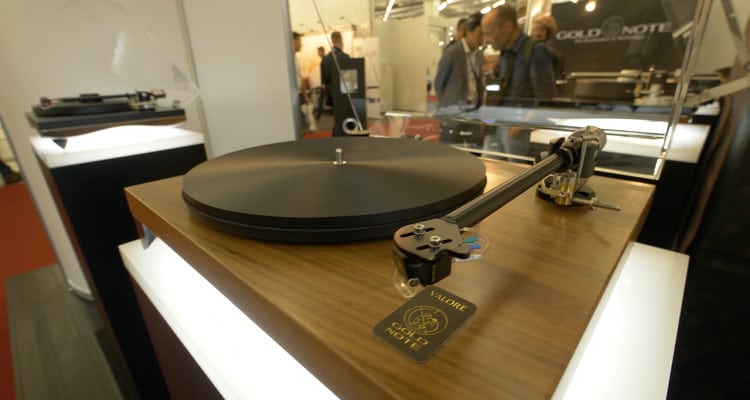 Our background in the design and development of turntables help us a lot in achieving the right knowledge to design and manufacture our electronics. Starting from the modern turntable, which requires harder and softer interaction, we made it possible to develop all the necessary knowledge and move into the electronics world: sources, amplifiers and a streamer.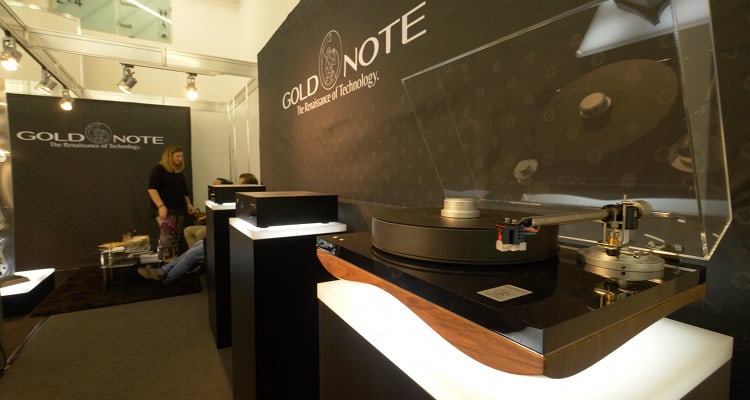 Visit the Gold Note website.
Our apologies for the background noise, but it was rather crowdy that day!