Tommaso Dolfi, marketing manager at Gold Note states:
We believe that the future of hi-fi will be very exiting, because we now have a lot of technologies available. In our opinion it's the perfect time to finally get the new hi-fi into the homes of the audiophiles. How do we want to achieve that? By producing stand alone products that can offer advanced functionalities and really bring a nice and smart new experience in the music world.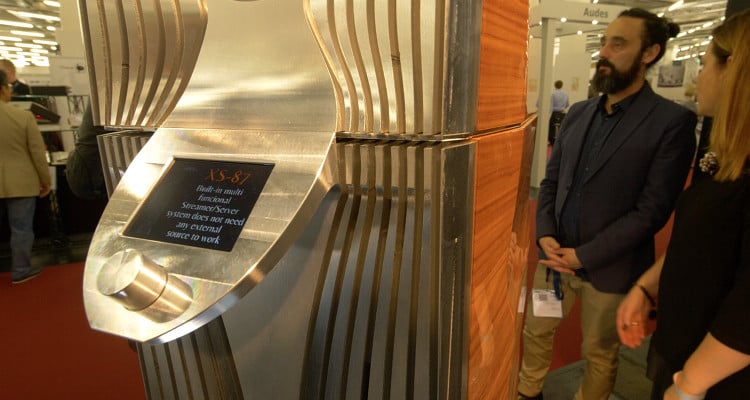 The show highlight for Gold Note this year, would be the XS-87. It's our first concept of a smart speaker that we were able to realize. This speaker has a lot of functionalities that the audiophile can finetune the speaker trough the use of a mobile phone or via the control node that is integrated in the speaker. The Gold Note XS-87 can be a fully active speaker or a semi-active speaker with a subwoofer module that is always active. It has streaming capabilities. It's a mono speaker, you can combine them to get a stereo or multiroom setup. The units integrate through the home network and will automatically detect the best configuration. There's also an active cross-over that you can adjust to finetune the sound and reproduction.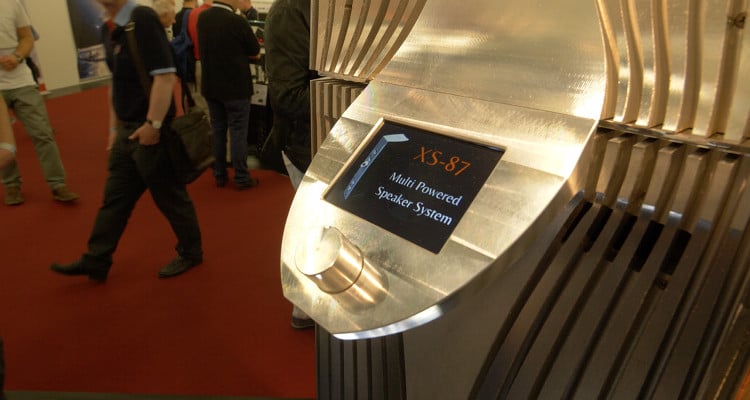 Visit the Gold Note website.
Our apologies for the background noise, but it was rather crowdy that day!