Hi, it's Howard here from Genelec at High End Munich. Here we are showcasing for the first time our new updated F-Series subwoofers. These units feature improved connectivity, upgraded internal technical design and an extended feature set as well.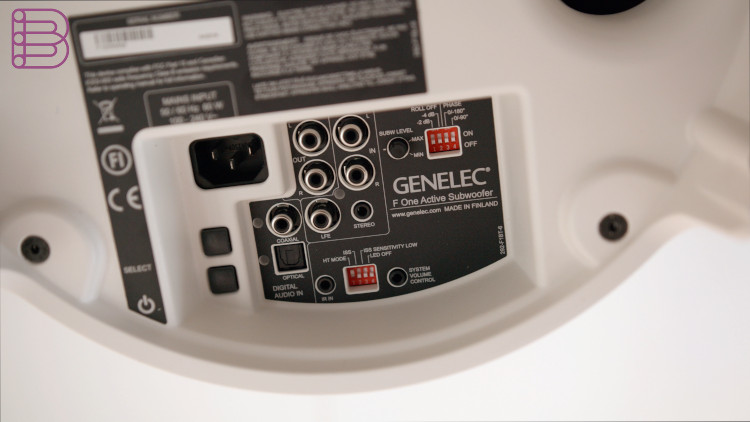 The principal improvements are the addition of digital stereo inputs that sit along the analog stereo inputs. So, as well as analog 3.5mm and RCA inputs we have have both coaxial and optical digital inputs. This is really the result of prevalence of digital outputs on streaming devices, TV sets and sound cards. That means that you can connect your source to the subwoofer entirely digitaly so you get an improved signal quality, more reliability and signal to noise ratio. If you are using something like a smartphone as your sound source upstream to the subwoofer you get much better signal to noise ratio and improved audio quality.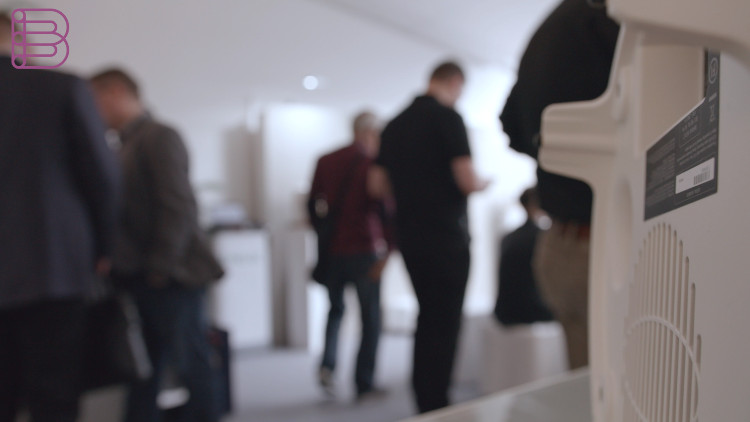 The F-Series tends to work in conjunction with our G-Series speakers which you will see here. They will create a 2.1 system in stereo, or you can expand the system to offer a surround option as well.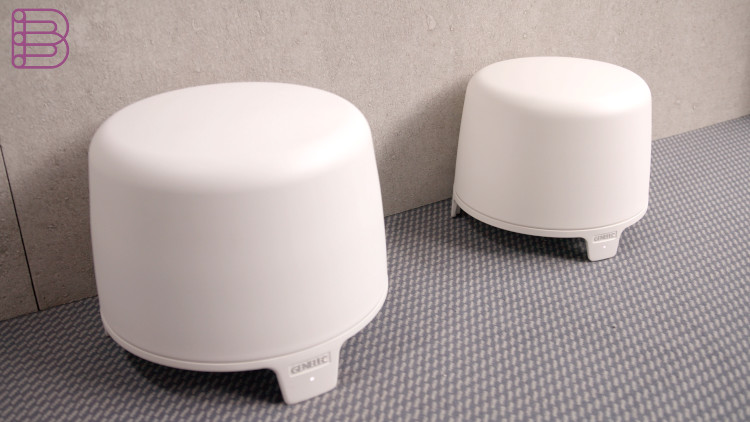 You have a RF remote that ships as standard with the subwoofer. There's also the option to use an infrared remote control. The subwoofer will learn the instructions from your existing remote. Last but not least, there's the option for a hardwired volume controle as well. So you have 3 remote control options.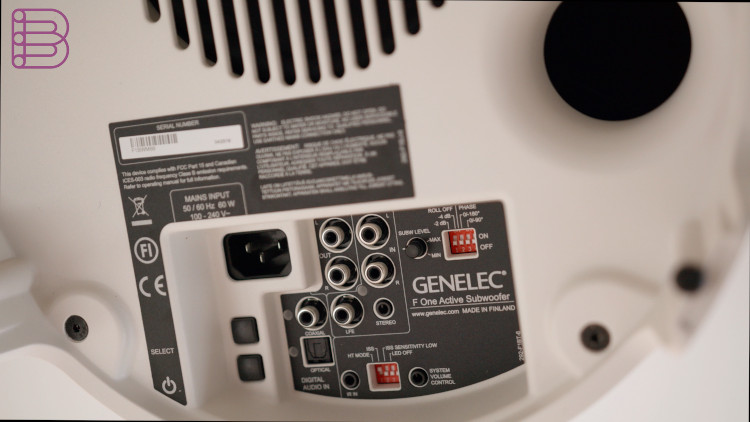 In terms of technical design, we've changed the amplifier design. It's now entirely class D and there's a universal switch mode power supply which means you can take the subwoofer anywhere in the world. The class D amplification stages yielded an increase in SPL. Now we have a peak of 100dB SPL on the smaller F-1 subwoofer and 103dB on the F-2. That's a lot of power for a physically smaller unit.