Marcel Schechter – Audio Export: Hello, this is Marcel and we brought the Finish winter to Munich High End. Not only snow, but also our speakers – The Ones-. A three-way coaxial design in a really compact enclosure. They offer you a lot of benefits at home. You have a really wide sweet spot so you can move without the sound being changed. You can compensate for room influences and get rid of all the room nodes and boom in the bass. Yeah, works really well, even without snow.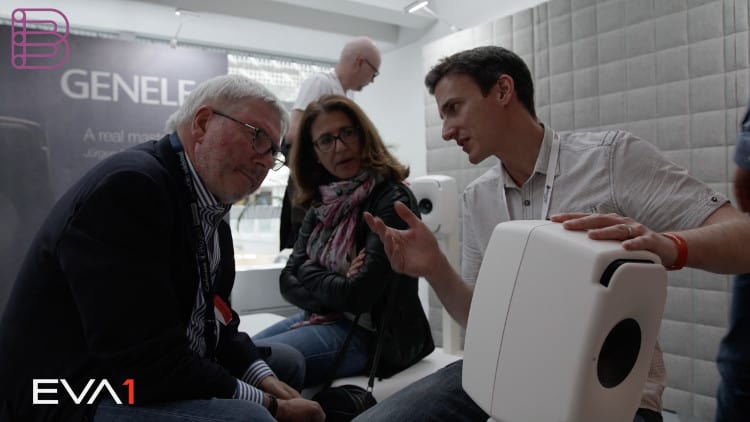 The Ones
For applications calling for extraordinary imaging, extended frequency response, short to medium listening distance or long, fatigue-free working hours, The Ones – 8331, 8341 and 8351 – are in an elite league of their own. All being ultimate point source monitors, they combine a number of unique Genelec innovations with sustainable manufacturing, but without a single compromise on sound.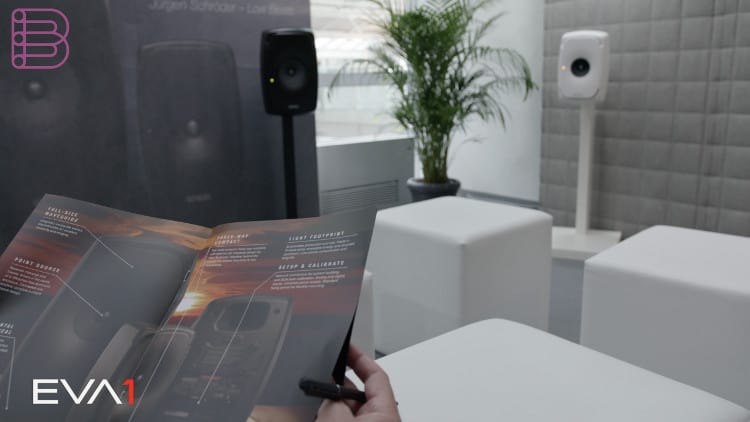 Longer listening time
The Ones not only promote faster and more consistent production decision making, but also longer listening time than traditional loudspeakers, because unnatural imaging, a main contributor to listener fatigue, is minimized. Dispersion is controlled over an unusually wide frequency range thanks to the large integrated waveguide (DCW™) with the hidden dual woofers; and orientation may be either horizontal or vertical. Their looks are striking too, either way you turn them.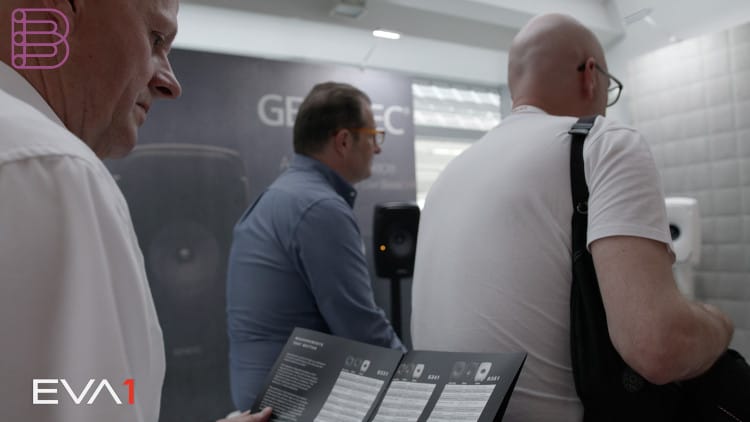 Visit the Genelec website.