Hi, I'm Roland from Steinway Lyngdorf and we are here, at the High End 2022 in Munich.
Model A loudspeaker
Now we introduce the Model A. Model A is the bigger brother of Model O. It has two 12 inch woofers. It's still a very shallow loudspeaker, very easy to place against the wall/boundry. It has a 6.5 inch midrange driver and our AMT tweeter. It's a closed loudspeaker. The whole bass intensity, depth comes from those two large woofers. The matching transparancy comes from the midrange and AMT tweeter.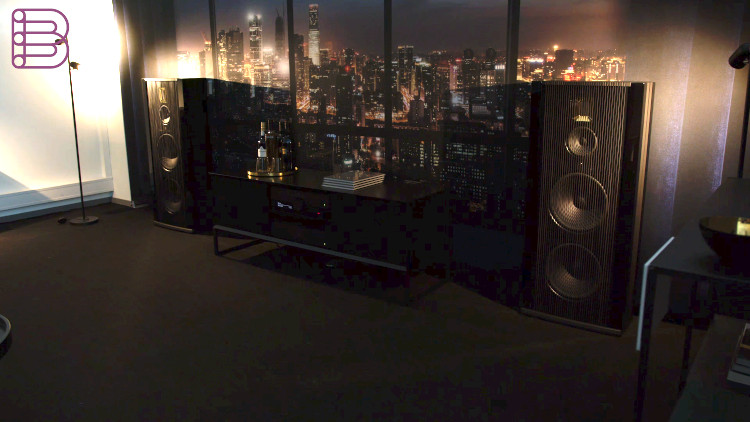 The AMT tweeter is something we used before in many of our Steinway Lyngdorf loudspeakers. An AMT tweeter is basicly a very strong magnet. Inside there is no dome or something. No metal dome or textile dome, but a foil. This foil is very large, it has much more surface then a tweeter dome. But it's still extremely light. It's very transparent, clear and has a high dynamic range. That's what we need! We have these two 12 inch woofers, so we need a tweeter that can cope. It may not sound stressed but needs to be clear and transparant, even into higher volume levels.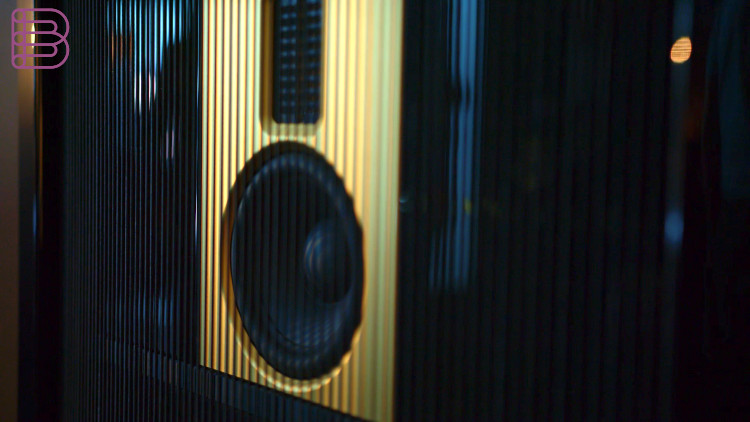 Marine speaker
There's one more speaker here in the room: the Marine speaker. We got feedback from our customers and clients asking about outdoors, pool areas and yachts. So Steinway Lyngdorf developed the Marine speaker. It has two 8 inch woofers on the front and two passive woofers on the back. Very powerful, very strong. You use from 1 up until a surround set, combined with our amplifiers. The speaker is tuned, made for outdoors. It's even water proof, salt water proof, splash proof, IP rated. It's a true outdoor speaker, can be used even on a yacht.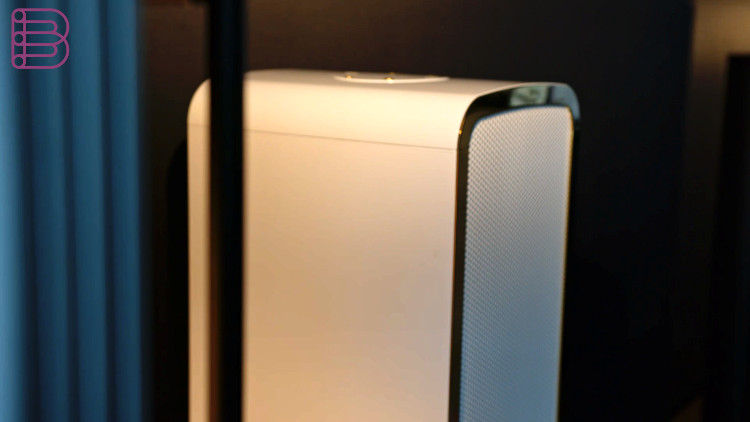 More details about Steinway Lyngdorf Model A loudspeaker.
More details about Steinway Lyngdorf Marine speaker.
Visit the Steinway Lyngdorf website.