Welcome in a very cool room here at the High End 2023 in Munich, which is the Steinway Lyngdorf room.
Model S setup
We created a kind of penthouse in the evening atmosphere to play our loudspeaker. And this year we have many people's favorite. It's the model S. And the model S is an amazing speaker for many because it's the most surprising of all speakers. Your eyes don't believe what you hear here. It's a fantastic speaker with many ingenious details about why it sounds so good. Combined with two woofers of course. And we placed it nicely on a clique furniture.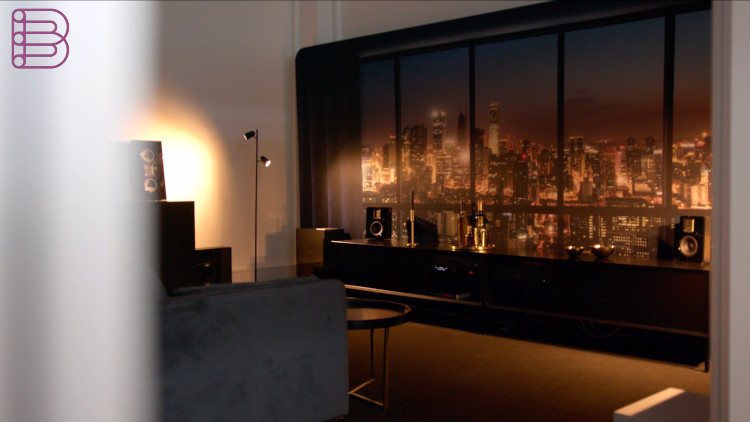 Other cool stuff
We also brought our other speaker here, the model A, the Marine speaker. And one nice detail which many people like. That is our iconic remote control. Which of course makes it so nice to operate the whole system. So if you have the chance, come to Munich or consider coming next year. We are happy to welcome you.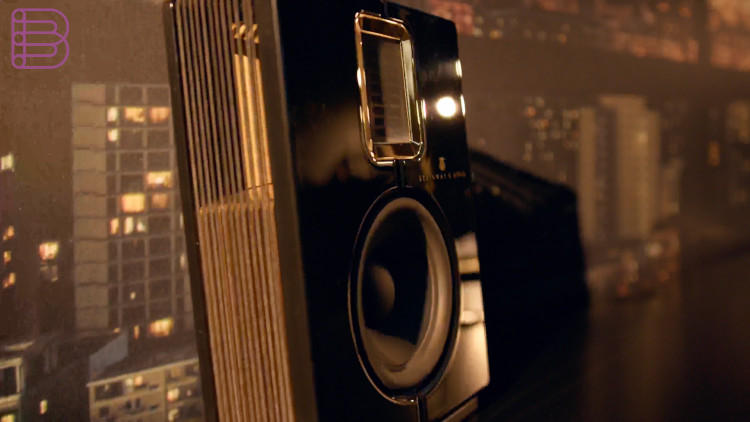 More details about the products on the Steinway Lyngdorf website.