Gaetano Conti states:
Hi, i'm Gaetano Conti from Solidsteel in Italy. I'm the company owner of a brand that is know in more then 30 countries. We make furniture racks, stands and wooden shelfs. We are here at the Munich High End show thanks to the partnership that we have with ATR – Audio Trade, our German distributor for more then 15 years. We are based in Italy – Pescala, a city in the centre of Italy. We make furniture racks since 1990. I think we are the oldest Italian brand in the business, probably one of the oldest in the world.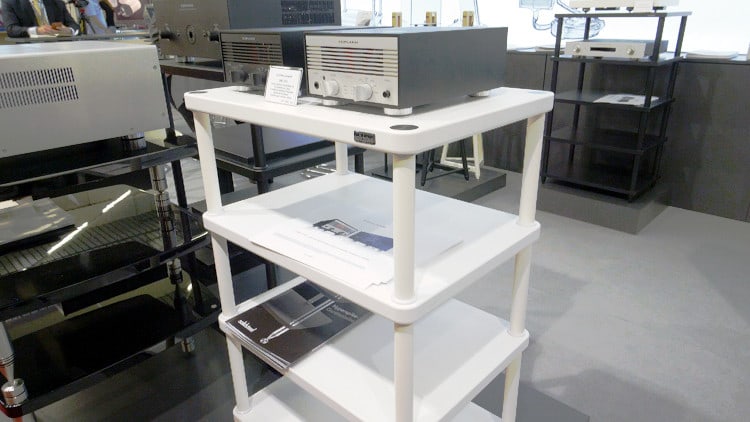 Our products are generaly divided in 2 main ranges: the S-series and the Hyperspike series. The Hypespike series is our prestigious 'Top line'. Both series are based on the same criteria of realisation. We use the spikes to add valor to your AV components, accommodated on every shelf. We use wooden and ceramic shelfs, painted or laminated. The main difference between our products lies in the quality of materials that we use.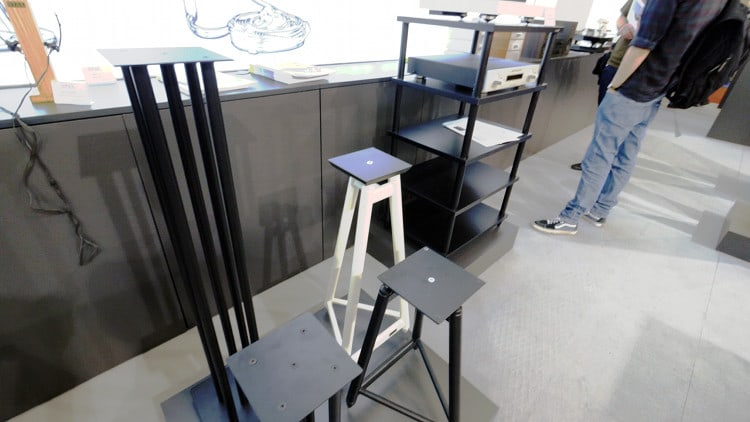 Visit the Solidsteel website.
Our apologies for the background noise, but it was rather crowdy that day!