Best of high end visited the Galaxy Studios in Mol, Belgium cialis aus spanien. That's the heart of Auro Technologies and AURO-3D. We interviewed CEO Wilfried Van Baelen and came up with this video report. We took some nice shots in the different booths of the Galaxy Studio to add some flavor to the video. Enjoy!
Question lineup
Question 1: What is AURO-3D?
Question 2: Which applications are there for AURO-3D?
Question 3: How can we experience AURO-3D at home?
Question 4: Where does AURO-3D stand today
Question 5: Which future awaits AURO-3D?
History of Auro-3D
The AURO-3D concept and formats were developed in 2005 by Wilfried Van Baelen, CEO and Founder of Galaxy Studios and Auro Technologies. The format was officially introduced to the public at the AES Convention in 2006 in Paris and San Francisco during the workshop "Surround with height channels".
AURO-3D is the next generation three-dimensional audio standard. AURO-3D provides a realistic sound experience unlike anything before. By fully immersing the listener in a cocoon of like-like sound, AURO-3D creates the sensation of actually 'being' there.
Thanks to a unique 'Height' channel configuration, acoustic reflections are generated and heard naturally due to the fact that sounds originate from around as well as above the listener. To achieve 'true sound in 3D', AURO-3D adds that crucial and final dimension in the evolutions of sound reproduction.
While 5.1 and 7.1 surround configurations fail to include height channels, AURO-3D creates its outstanding effect with a height-based sound hemisphere capable of thoroughly immersing the listener.
Depending on the size of the room, either 1 or 2 additional layers (height and top) are mounted above the existing surround layer at ear-level to produce AURO-3D's defining vertical stereo field. This field is key to creating the most natural and immersive sound experience possible.
AURO-3D delivers uncompressed audio quality with a high level of flexibility. The height information is mixed into a standard 5.1 PCM stream. Any device that contains the AURO-CODEC decoder will be capable of decoding the original AURO-3D mix, which will conveniently playback on any AURO-3D compatible speaker system.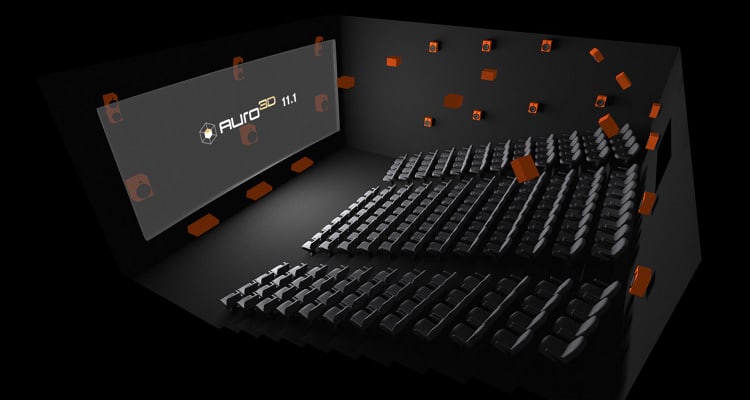 You want more technical information on the Auro-3D format? No problem: the video below explains the basics.
Visit the Auro Technologies website.