Artnovion reports that they've experienced great joy in designing the Gramophone Maryland project. With the help of their American distributor Rutherford Audio, they helped making the grand opening of Gramophone Gaithersburg a success. The main listening room sounds great, feedback couldn't have been better.
Gramophone
Gramophone is a privately held, family-owned company with more than 40 employees, many of whom have been with the company for over a decade. Today, they provide the highest quality home audio and video equipment, as well as expert design and custom installation services. Gramophone offers expert sales, design and installation in both new construction and existing residences. The design team integrates the best audio & video components into an easy-to-use system that you will fall in love with.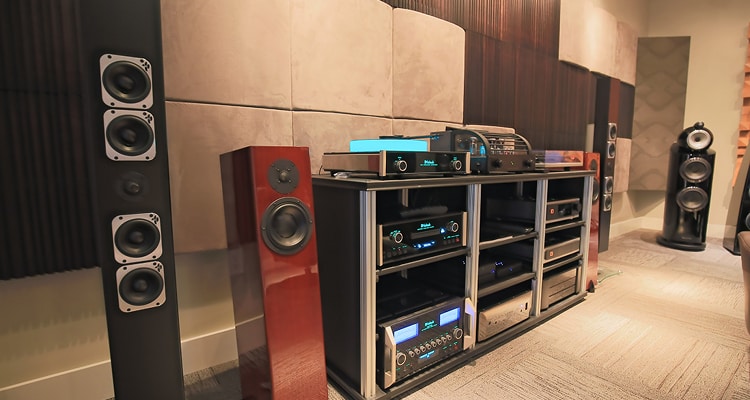 Rutherford Audio
In early January Gramophone approached Rutherford Audio about putting Artnovion's Acoustic panels in their new location. So they began the process of project support via the Rutherford Audio team and the Artnovion Engineers. There are two ways that to go about project support. The first and likely the most common is the use of the Impulso App. Impulso allows you to run a full room diagnostics of the room you want to acoustically treat. It gives you the reverberation time and frequency spectrum of your room.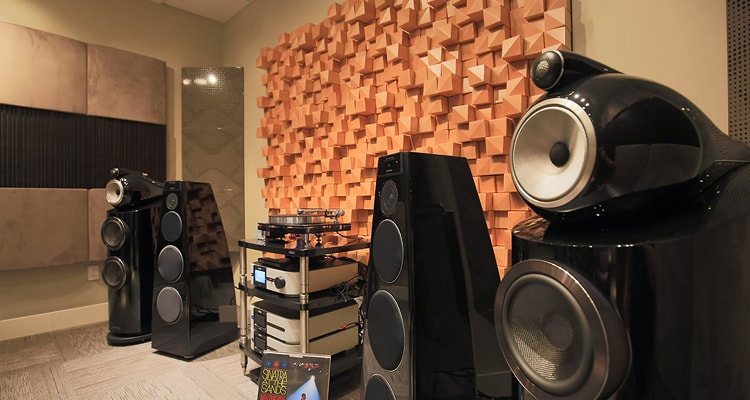 However in this case, all they had was a floor plan, CAD drawings and a list of materials that would be in the room. The first part of the project recommendation included 3D renderings of the room and suggestions to the location of panels as well as a list of those panels. The acoustic report came with 3 pages of data! For Gramophone the team recommended a 68% RT reduction. RT stands for reverberation time.
Artnovion
Artnovion is driven by passion. Passion for acoustics, passion for performance and their eternal passion is to provide an amazing customer experience. With a talented team, the company works hard to push the boundaries of acoustic engineering to create a unique collection of trendsetting and high performance products.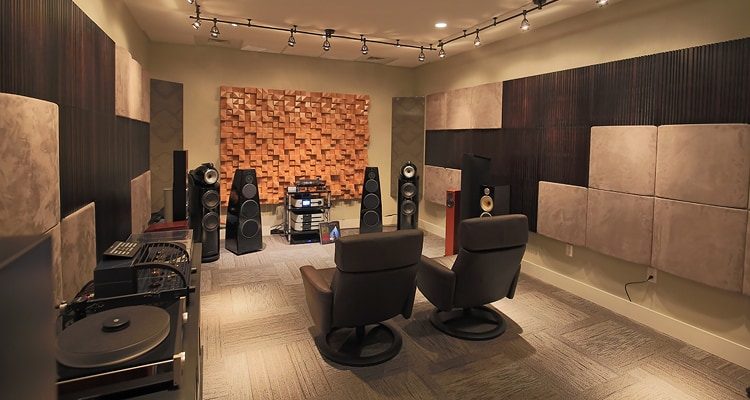 Visit the Gramophone website.
Take a look at the photos from the Gramophone Gaithersburg grand opening event.
Visit the Rutherford Audio website.
Visit the Artnovion website.