Current technologies have made sound recording as easy as grabbing a pen and pouring your feelings on paper. So producing your own music has become the contemporary equivalent of writing poetry. Unlike the solitude that writing requires, music creation is usually a shared experience. And a creative jam with friends will require at least eight channels, packed in a portable interface that could easily fit in a backpack. A simple two or four-channel audio interface is no longer enough. That's why Antelope Audio has come up with the Zen Tour: a portable audio interface. Antelope Audio Zen Tour portable audio interface – best of high end
Large amount of inputs/outputs
Antelope is offering not just a portable Thunderbolt™ and USB audio interface, but a pro piece, easily covering the needs of a small band. Zen Tour comes with 4 switchable Mic/Line inputs and 4 more HiZ/Line ins. Two preamp outs and a talkback button on the front panel put it in the spotlight of portable interfaces.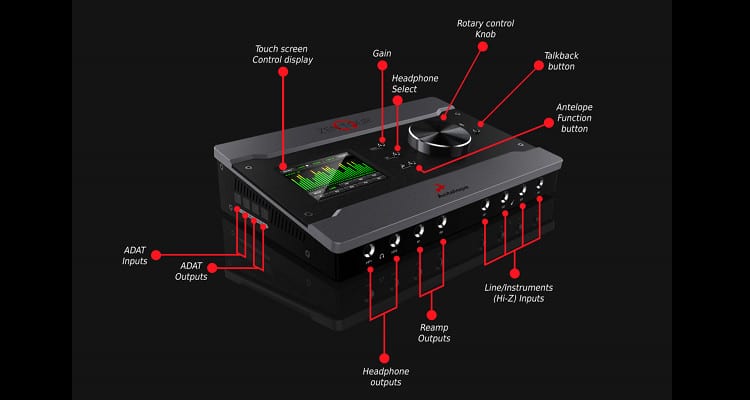 Latency
Custom FPGA will allow you to create and stream multiple complex mixes and process audio with zero latency. Zen Tour borrows the powerful Field-Programmable Gate Array (FPGA) from Antelope Audio's top-selling pro studio devices. This game-changing technology provides the interface with massive parallel processing capabilities, thus the lowest latency levels on the market.
Portable guitar interface
Get creative with Antelope's brand new hardware-based FPGA effects. These include guitar amp and cab simulations, legendary EQ and compressor emulations, plus the extremely versatile AuraVerb reverb. The FPGA effects offer unbeatable authenticity and realism. They not only sound truly analog, but also feel and behave like real hardware gear.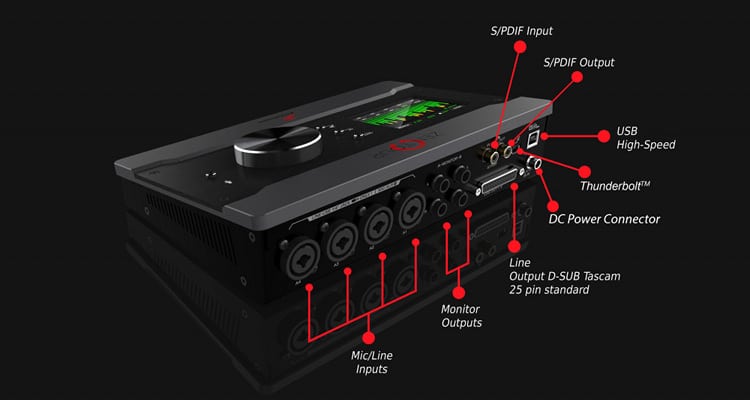 Touch and control
All of Zen Tour's features are controllable via its high-resolution touch screen. The portable audio interface can also be managed via the Antelope Audio's Software Control Panel for OS X and Windows and via Android and iOS mobile apps for smartphones and tablets, in a future release. So both the producer and the recording artists can control Zen Tour.
Visit the Zen Tour product page.