Let's look back before we look ahead. Then we should talk about the Xavian Concerto. You get the line here? Concerto? Concertino? In plain English we move from a big concert to a small concert. Both can be a lot of fun! In short the manufacturer wants to offer all the goodness of the bigger Concerto model at a very attractive price point and a smaller enclosure. Let's talk details.
Don't be fooled by conservative shapes
So basically the Concertino is a smaller version of the Concerto sharing the same sonically and physically signature, while retaining the dynamics and sensitivity that will allow you to experience every nuance of your favorite music. Beneath the conservative shapes lies the power and innovative technology of Scan Speak: Danish made drivers with kevlar diaphragms and thoughtful crossovers. What's the offer on the table here? Xavian promises to continu their era of sparkling sound, light and airy, fast and non-fatiguing so you can enjoy music to the full extend. The loudspeakers are build at the Xavian headquarters in Hostivice, backed by cabinetmakers with decades of experience that can deliver true craftsmanship. There are a lot of finishes for you to choose from: zebrano, rosewood, cherry, walnut, oak, black high gloss, white high gloss. Xavian offers the Concertino loudspeakers for €4.400/pair.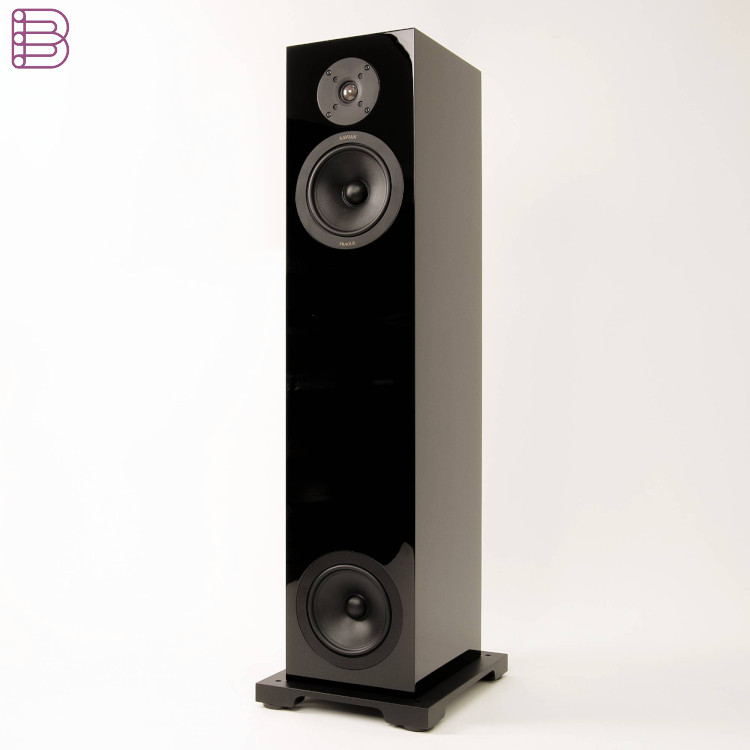 Harmonious features
technologically original and innovative design
high sensitivity and vividness of reproduction
easy connection even for tube amplifiers
internal struts ensure the rigidity of the cabinet
bitumen composite damping for ideal operating conditions of the drivers
cover grille with hidden magnets (extra charge)
select custom Scan-Speak drivers
driver matching within +/- 1 dB
advanced crossover solutions including impedance compensation and frequency response modelling
"Mirror Bass" bass-reflex system with pass-throughs for optimum bass propagation
easy to achieve a perfectly horizontal position on any surface thanks to the leveler system