The VenusodiO Symbiose Quadrat is a handmade tube amplifier that delivers the wonderful sound VenusodiO is known for. The amplifier has a wide variety of input options. The amplifier has a class A floating bridge output stage and output power of 20 watt per channel. The amplifier is easy to handel. This is due to the Bluetooth remote control or the glass control panel on the amplifier itself. On top of this all the amplifier looks stunning with its gold plated audio connector and wooden chassis.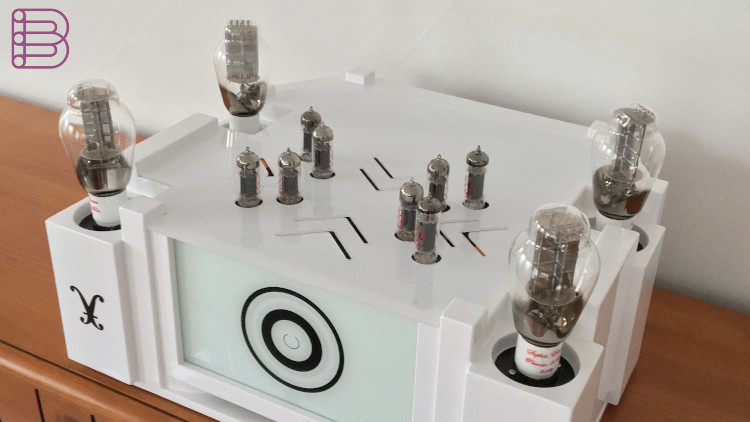 More details on the VenusodiO Symbiose Quadrat.
Visit the VenusodiO homepage.