The totaldac d1-seven DAC has been created for the 7th anniversary of Totaldac. It was made to be the far best sounding one-box DAC in the totaldac range, using the same number of R2R ladders as the d1-six, but with advancements in the analog architecture, the EMC, the firmware and more. This DAC can also integrate the internal server/streamer option for a direct network use. And don't forget, your d1 as every d1 DACs can be upgraded to a d1-seven!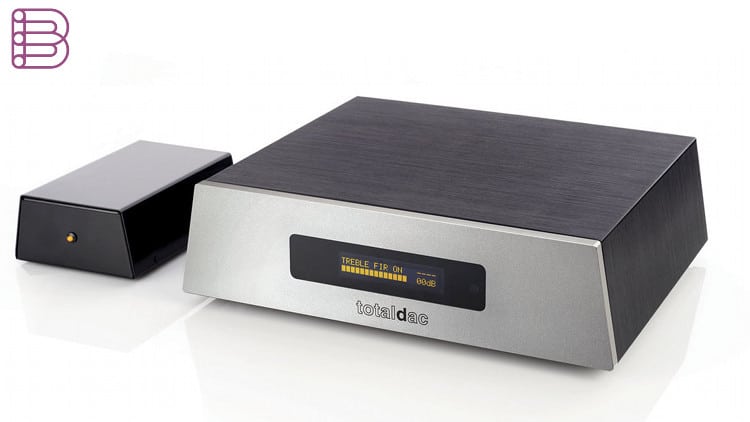 Features
192KHz asynchronous Xmos USB, optical, RCA and AES-EBU digital inputs, selected from a remote control
44.1KHz, 48KHz, 88.2KHz, 96KHz, 176.4KHz and 192KHz, 16 to 24 bit formats supported
as an option, DSD (DoP standard) supported on all inputs
embedded custom clock with anti-jitter FIFO memory
3.2Vrms max RCA, 6.4Vrms max XLR analog output. The d1-seven has no headphone output by default
volume control, adjusted by a remote control and an OLED display, works for all inputs, not only USB
phase polarity selected by remote control
non-oversampling DAC compensation filter activated or disactivated by remote control
display switched off by remote control or automatic
R2R DAC technology using 300 pieces of 0.01% VAR Bulk Metal® Foil resistors Vishay Foil Resistors
class A discrete transistor output stage
external power supply to minimize the noise on the embedded preamp
aluminium and PMMA enclosure with massive pure copper antivibration plate
power consumption 20W (24W with the server option)
DAC dimensions: height 110mm, width 360mm, depth 290mm
power supply dimensions: height 65mm, width 122mm, depth 180mm
weight: 7kg
Available options
server/streamer option. The software is the same as the d1-server, RoonReady certified
DSD (DoP) option
silver massive aluminium front panel
115V power option
BNC coaxial digital input instead of RCA
2, 3, 4 way active crossover or more, by associating several DAC boxes
bass boost
dedicated power supply for server board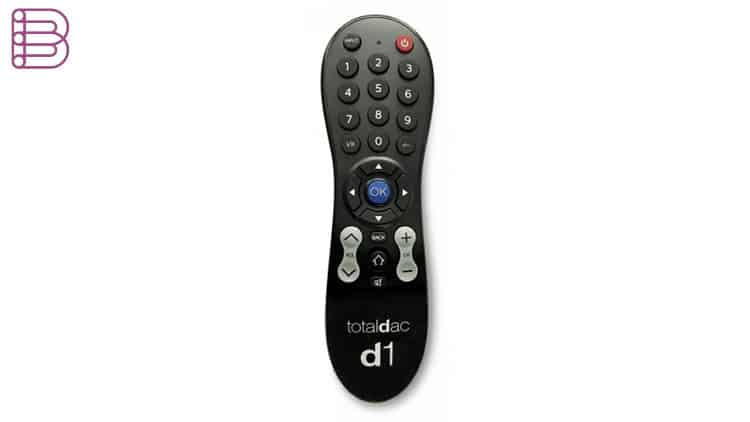 Visit the totaldac website.