Who once did a DJ set when they were young? Who worked at a local radio station when they were young? Guilty. The Technics SL1200MKII was top notch stuff at that time. It still is iconic. That's why I was thrilled to read about the Technics 1200GAE: a 50th anniversary edition of this fine piece of machinery.
Technics prologue
Due to the widespread use of CDs, turntable systems disappeared briefly from the market, but their warm sound quality is bringing them back. The direct-drive turntable invented by Technics is still highly acclaimed by audiophiles and DJs in the form of the SL-1200 Series, and there have been many requests to revive the turntable system. As such, the brand decided to develop a new system for high end use. Originally, direct-drive offered superior sound quality. Technics was also a leader in incorporating innovations, such as vibration-damping materials, cabinet construction, and insulators. Having inherited the DNA of Technics, the brand doesn't  wish to merely make a replica of the SL-1200, they want to redefine the direct-drive turntable reference.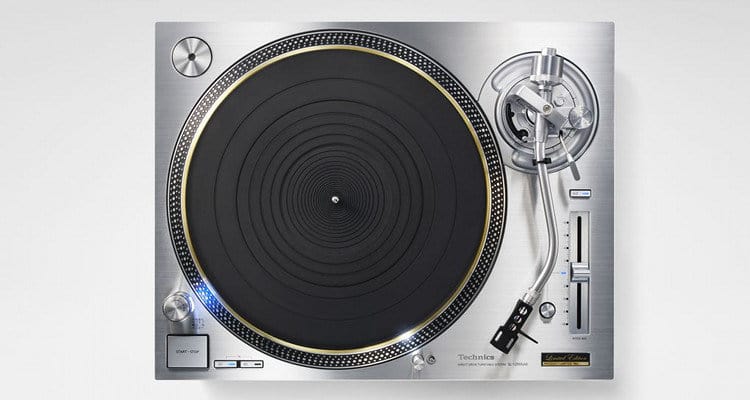 Specifications
Twin-rotor surface-facing direct drive motor
Direct drive motor controller
High sensitive tonearm
Brass-top turntable platter
Insulator
Inherited SL-1200 series heavy aluminum top plate
33 1/3 rpm, 45 rpm, 78 rpm
Pitch ±8%, ±16%
Width: 453 mm (17-27/32 inch) Height: 170 mm (6-11/16 inch) Depth: 372 mm (14-21/32 inch)
Weight: 18 kg (39.7 lbs )
Phono output x 1 / Signal ground x 1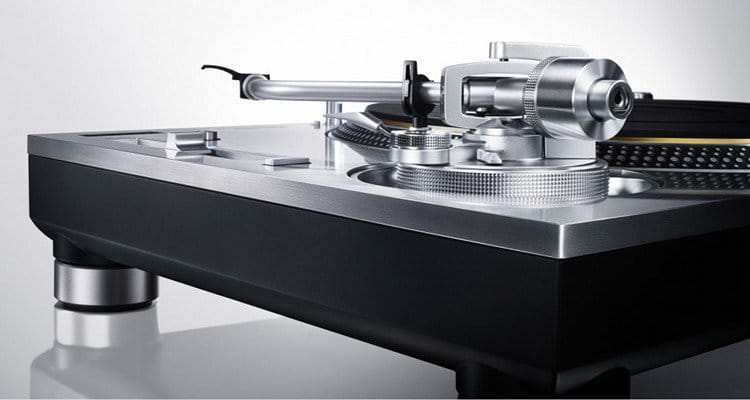 The Technics introduction webpage of the SL1200GAE.