At CEDIA Expo StormAudio, the audio hardware brand of Auro Technologies, will be highlighting new feature sets built into its award-winning line of preamp / processors. The new capabilities are full system monitoring via the web, an Audio over IP upgrade, a 7.2 HDMI upgrade and expansion from 16-channels to 20.
According to StormAudio Senior Vice President Yves Trélohan, the brand spared no expense as each of the enhancements are best-in- class, and represent key competitive advantages over others serving the high-end immersive audio space. The new features are available on all new StormAudio products as well as those previously delivered, which Trélohan says validates the scalability of the StormAudio platform.
Remote Monitoring and diagnostics feature
StormAudio's entire line of preamp / processors, amplifiers and AVR now have a web-based remote monitoring platform built-in. Called StormMonitoring, capabilities include complete up-to-date views on all parameters of system health — including critical ones — with ability to receive email notifications of desired thresholds. When the brand's amps are used in the same install, StormMonitoring will merge all units into one interface. According to Trélohan, StormMonitoring grants the installer the flexibility to diagnose all aspects of system health and reset just as if they were physically onsite. Available beginning October via a firmware upgrade.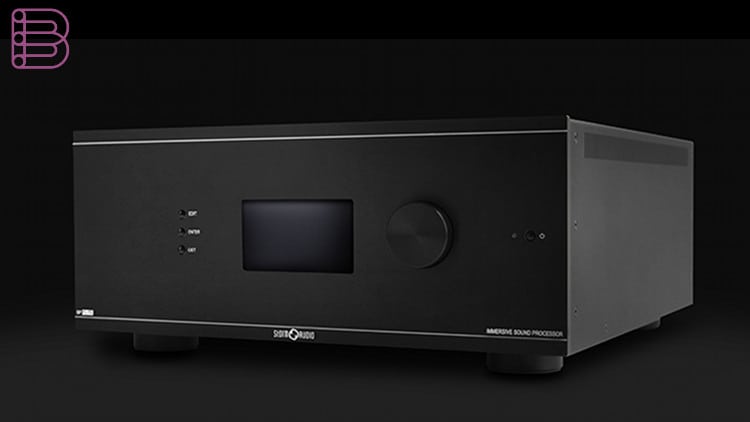 Audio over IP expansion board
Audio over IP capability, known as AudioVideoBridging (AVB), is now an available option. This technology greatly simplifies system installation and improves performance. As StormAudio product manager Sébastien Gailleton explains, "The processor and each speaker are connected via standard RJ45 cables to an AV-enabled network router that manages the audio routing, delivering real-time audio-video streams to the speakers over the Ethernet-based network." Available beginning October.
7.2 HDMI with full 4K support
In keeping with the evolving 2.0 HDMI format landscape, the brand is now offering a new 7.2 HDMI board with full support of HDMI 1.4 and 2.0 b. All StormAudio preamp / processors and AVRs in the field can be upgraded in about 20-30 minutes, via an expansion slot swap. Available beginning October.
4-XLR channel expansion board
Beginning November, the brand's 16-channel preamp/processors can be upgraded to 20-channels. Called the 4-XLR, this option takes place via an expansion slot. According to Trélohan this is a huge capability for theaters that require more than 16-channels, for example those with multi-subwoofer configurations. MSRP of the entry-level 16-channel processors with 4-XLR is $12,500 to $13,000, which Trélohan says is a significant advantage as competitor's similarly-equipped processors are $20,000.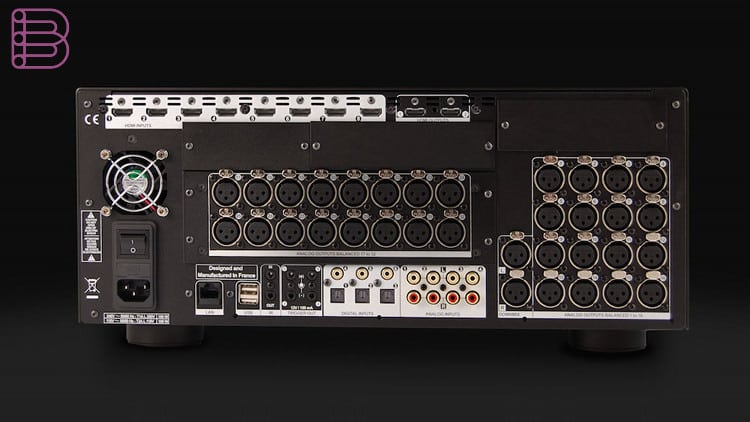 Overview of the StormAudio Line
The StormAudio hardware line consists of 4 preamp / processors (from 16- to 32-channels), 3 power amplifiers (8- to 16-channels) and a 16-channel Integrated Immersive Sound AV Processor (combination amp/processor). The processors have built-in compatibility with Auro-3D®, Dolby Atmos® and DTS:XTM.
The I.ISP 3D.16.12 Immersive Sound AV Receiver was hailed a 2017 Best of CES AVR by AVS Forum and earned a Residential Systems Magazine Best of Show award at ISE 2017.
The marquee 32-channel ISP 3D.32 ELITE | Reference Edition preamp/processor earned a Residential Systems Magazine 2016 CEDIA Best of Show Award, a CES 2017 Innovations Award and an ISE 2017 Best of Show award.
Visit the StormAudio and/or the Auro Technologies website.