Dolby Atmos creates powerful, moving audio by introducing two important concepts to cinema sound: audio objects and overhead speakers. Together, these completely change how soundtracks are created and heard. Traditional surround soundtracks confine all sounds to a small set of channels that can deliver sound to you from only a few perceived angles. They cannot put sound above you. Further, sounds exist only as part of a channel mix. If one sound is emphasized in a traditional mix, another must be diminished. In Dolby Atmos, by contrast, sound can be freed from channels. It enables artists to treat specific sounds as individual entities, called audio objects. These can be precisely placed and moved by the soundtrack creator anywhere in the cinema's three-dimensional space—they are not confined to specific channels—though the artist can continue to use channel capabilities as desired. The Dolby Atmos cinema processor then determines which of a cinema's huge array of front, back, side, and overhead speakers it will use to recreate this lifelike movement. As a result, a Dolby Atmos soundtrack brings alive the onscreen story as never before possible. The movie's sounds flow all around you to completely immerse you in the action, heightening the impact of the story and creating a powerfully moving cinema experience.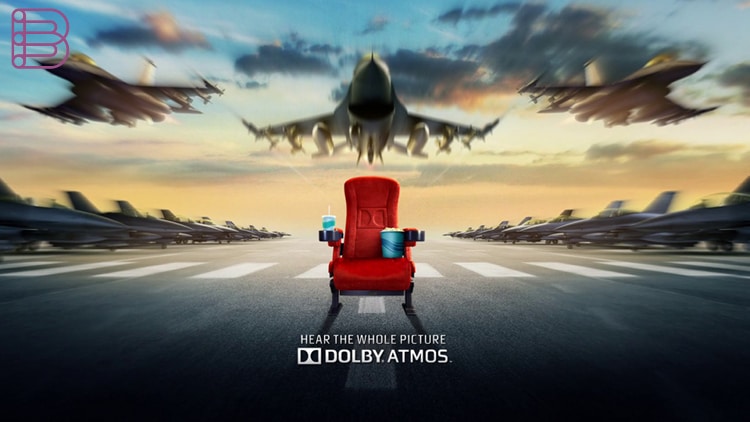 Benefits of Dolby Atmos in the cinema
Sound comes from all directions, including overhead, to fill the cinema with astonishing clarity, richness, detail, and depth.
The sounds of the onscreen story move all around you in three-dimensional space, so you feel like you're inside the action.
It's sound that excites your senses and inspires your emotions to deliver the full impact of entertainment.
Dolby Atmos® gives artists amazing new capabilities to tell their stories, accent their games, or perform their music—so you can experience the power of the artist's vision.
Dolby Atmos for the home brings the ultimate cinema sound experience to your home theater to create powerful, moving audio that flows around you.
Benefits of Dolbt Atmos at home
You'll feel like you're inside the action as the sounds of people, music, and things come alive with breathtaking realism and move all around you in three-dimensional space.
Reproduces up to 128 simultaneous audio objects in a mix for rich, realistic, and breathtaking sound.
Dolby Atmos® discs and online content are fully compatible for playback on conventional stereo and on 5.1- and 7.1-channel systems, giving you the same outstanding experience you've always enjoyed.
As movie directors increasingly choose Dolby Atmos for their soundtracks, you'll find a growing library of movies and other content on Blu-ray Disc™ and online from premium services.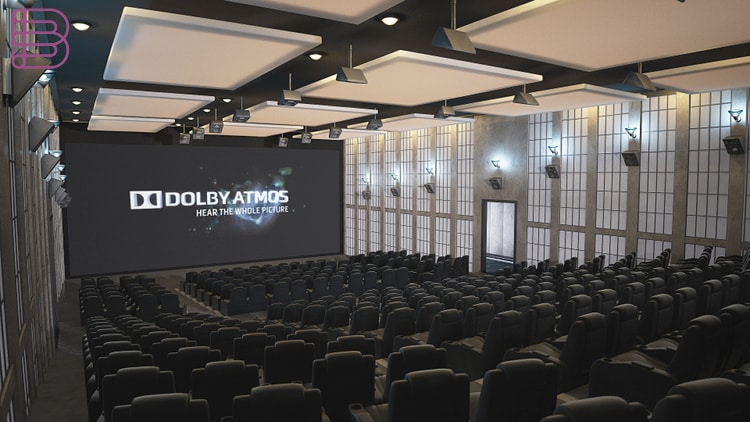 Brief Tech Overview
Dolby Atmos for the home represents every sound in the original cinema mix as an audio object. Extensions to our Dolby Audio™ codecs, along with an advanced scalable algorithm, allow Dolby Atmos to be delivered via Blu-ray Disc and streaming media. A Dolby Atmos audio/video receiver (AVR) adapts the cinema experience to your home theater from seven speakers to as many as 34, recreating the original artistic concept.
Supports up to 128 simultaneous independent audio objects in a mix for rich, realistic, and breathtaking sound.
Recreates the director's original concept through descriptive metadata to provide customized playback for home theater.
Delivers sounds above you through overhead speakers, special upward-firing Dolby Atmos speakers, or a Dolby Atmos enabled sound bar.
Speaker layout at home
5.1.2 overhead speaker setup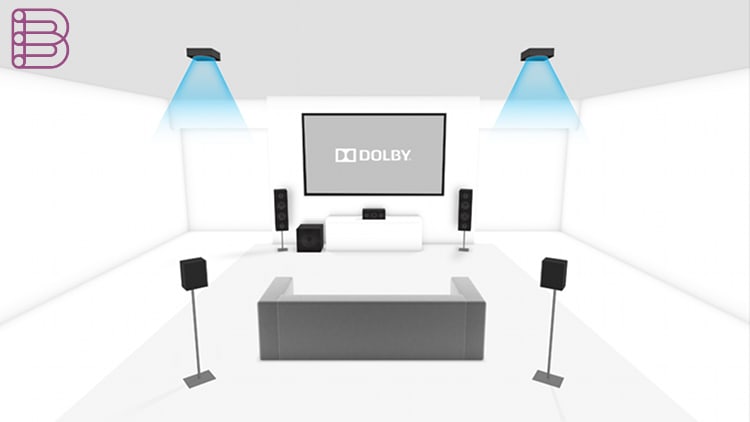 5.1.4 overhead speaker setup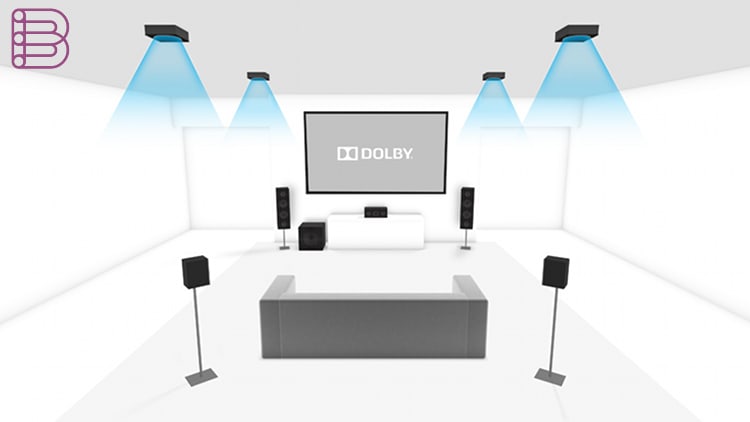 7.1.2 overhead speaker setup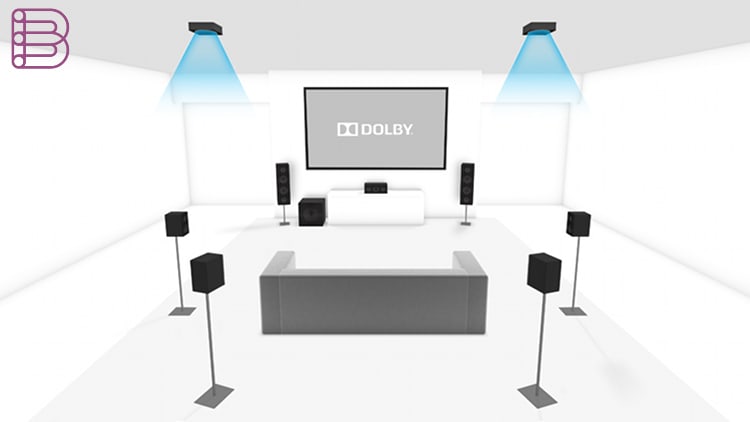 7.1.4 overhead speaker setup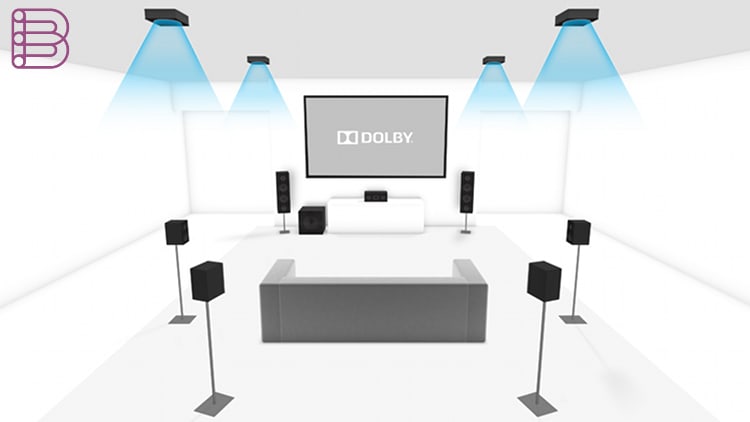 These are the speaker layouts that are based on a standard 5.1 or 7.1 system. You can crank it up to 9 channels or more if you'd like or even use in-ceiling speakers instead of overhead or make a combination.
Visit the Dolby Atmos website.