Maestro Utopia Evo has become a three-way floorstanding loudspeaker in order to make it more versatile and easier to install in your listening room. The bass is very consistent but it still retains Maestro's characteristic dynamic range and punch. The mid-range register hasn't been neglected: we have integrated our latest technical innovations. In conclusion, each register reproduced by Maestro Utopia Evo has been enhanced for even more precision and dynamic range. Evo stands for evolution… Since 2008, when Utopia III was launched, Focal's technological heritage has grown enormously. Therefore it was essential to integrate the most recent innovations into this exceptional collection. The sound architecture of Utopia III has been preserved, with the constant intention of reducing harmonic distortion in the fragile mid-range register, which is so very crucial for revealing the artist's emotions. The two loudspeakers are equipped with Focal's latest innovations, the NIC (Neutral Inductance Circuit) and the TMD (Tuned Mass Damping) suspension.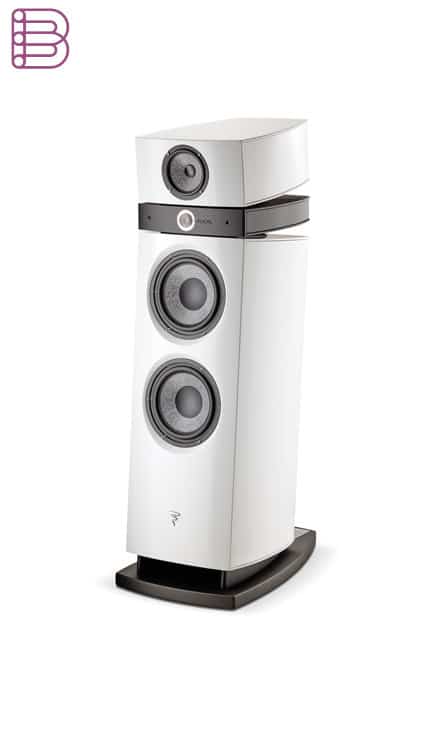 Maestro Utopia Evo now offers bi amplification, just like Grande Utopia EM and Stella. Discerning music lovers will be able to fine-tune the type of sound, depending on the timbre and the power they're looking to achieve. The best components from their generation have also found their way into the Utopia III Evo line: cables made in France, denser acoustic materials inside the subwoofer, double terminal boards and separate crossovers. New finishes with distinctive colour-ways offer many options for today's contemporary spaces.
Bi-amplification
Bi-amping is now possible by separating the bass and mid-range/treble registers, just like the line's two top-of-the-range loudspeakers.
The most discerning music lovers will be able to fine-tune their sound by personalising the registers depending on the sound architecture they want. For this reason, the loudspeakers are equipped with a double terminal board.
Metallic colors
Utopia III Evo are distinguished by their distinctive colours, inspired by the automotive universe. Maestro Evo will be available in Metallic Blue, Ash Grey and British Racing Green, in addition to the timeless Black Lacquer and Carrara White. The shape of Utopia III Evo is still the same, just with a revamped, modern style. The loudspeaker enclosure will be lacquered in the same colour all over: the front and side panels will now be identical. Detailing is also paramount; black is making a strong comeback, with a Graphite Black finish for the baskets and the tweeter enclosure. These finish choices provide an overall coherence which is more harmonious and more discreet, emphasising the originality of the new colours even more.
The 2017 edition of Utopia III Evo is an iconic line. They integrate a whole range of innovations and essential detailing, making them completely unique. They are still way ahead of any other line. The Maestro Utopia Evo will be available from fall 2017.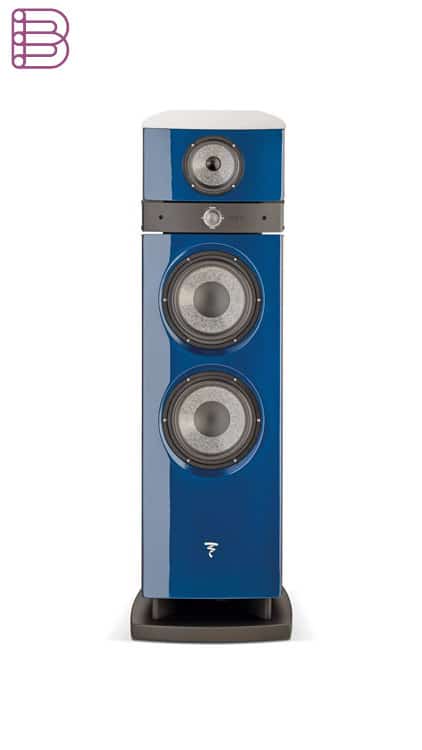 Visit the Focal webpage.