Last month I was having lunch with Willy Van De Velde in Antwerp. He's the founder of Hi-Fi Corner. Willy runs 3 shops and distributes a handful brands for the Benelux. Lyngdorf and Steinway Lyngdorf are at the top of that list! We've known each other for more than 25 years now. I just love exhanging listening experiences with him while reviewing high end gear. He knows his way around brands and equipment, so we often engage in animated conversations. We were talking about my progress with the Lyngdorf MP50 review, more exact the placement of 'standard' subwoofers. Up untill then I always placed subs in a 'front firing' position in the room, with their back(s) against the wall. Willy offered the suggestion to turn them around, facing the wall. Are you serious? Do you like looking at the 'behind' of a subwoofer? When you think about it, his proposal made a lot of sense. The woofer would fire against the wall and make connection with the room. In some regards this theory runs in parralel with how Lyngdorf uses its (sub)woofers. The increase of SPL makes it easier to top off unwanted frequencies with RoomPerfect. Biggest advantage? The subs have to work less hard. Bass was 'the' hot topic of our lunch. Of course we ended up talking about Steinway Lyngdorf Model B. What did you expect? Each of these speakers carry six (6!) 12 inch woofers. I would love to give these boys a go. Well, said Willy…let's visit my auditorium then. You have them installed? Check please!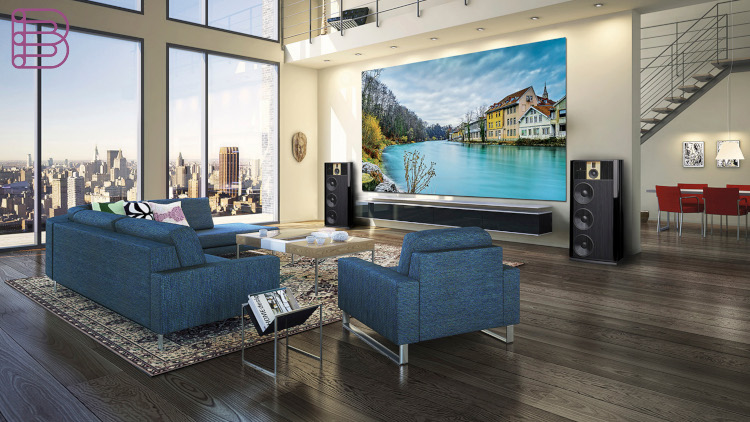 The B stands for bass
The Steinway Lyngdorf story started with Model D. Let me tell you about that. When Peter Lyngdorf came into contact with the people from Steinway, they agreed on a challenge. If he could develop a system that could match the level of performance of the Steinway Model D grand piano, a partnership would be on the table. What do you think happened next? Yes. Exactly. Steinway Lyngdorf Model D was born. When you take a closer look at the design of the Model D, the first thing that stands out is the fact that it's an open baffle. No speaker cabinet. That's how you close the door on 'coloration'. Although Model D is Steinway Lyngdorfs flagship statement, Model B takes speaker design to the next level. The speaker can be described as a 4-way active floor speaker. It's a full dipole design, with aluminium baffle and frame. The bigg difference between Lyngdorf and Steinway Lyngdorf products? Lyngdorf offers a lot of playground. It's an open system, so one can combine products and brands to compile to your own preference. This is not the case with Steinway Lyngdorf. They offer complete systems. So, you have to stay 'in house'. Is that a bad thing? What do you think? Both brands share the same core technologies. They offer the possibility to make music lovers very happy at different levels. That's just great if you ask me. I've become a bass addict over the past years, in the sence that I understand that it forms the foundation of music. Music is harmonically structured. How good is your system in reproducing ground tones? This should be a major point of attention, because the quality of the music reproduction depends on it. Can you imagion how eager I was to hear Model B?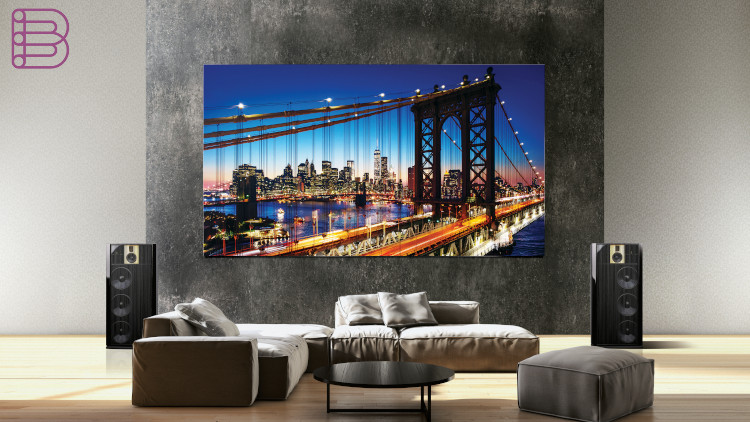 Bass just got physical
The Steinway Lyngdorf Model B system is a fully digital system. This means that there are no filters present in the loudspeakers. Every owner receives a dedicated system file, containing the exact number of channels and speaker models. The processor than generates pre-EQ settings, crossover settings and RoomPerfect calibrations files (after measurements), based on this system file. Interesting fact; all communication between the processor and the power amplfiers happens through network cables. Let's listen to some music now…
I listened and reviewed more than 100 tracks. Let's break it down to a nice mix of 6 tracks in detail. First up is Worakls. He's a DJ, producer and musician in the French electronic music circuit. His real name is Kevin Rodriguez. We're into minimal techno, tech house and deephouse now. 'Nikki' is the opening track of his album 'By me'. Two things immediately stood out. The sheer power of the bass line was translated into a physical presence. The degree of musical openness was literally enlightening. Did I only hear half of the information on the track before? It sure looked and sounded that way. Music was placed under a magnifying glass. I was surprised by so many new details. Details that did not disturb, but had an enriching effect and offered a more thorough understanding of the music. Woaw!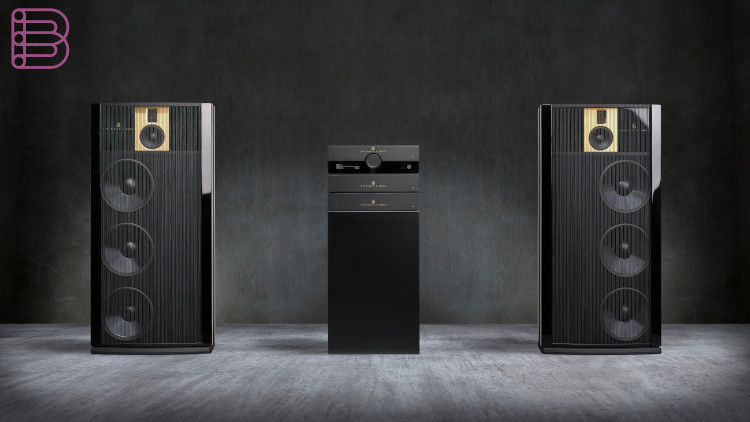 Steve Gadd is an American drummer, percussionist and session musician. Gadd is one of the most well-known and highly regarded session and studio drummers in the industry. He has worked with popular musicians from many genres like Paul Simon, Simon & Garfunkel, Steely Dan, Eric Clapton, Kate Bush, Joe Cocker, Chet Baker, … From the album 'Steve Gadd Band' I listened to 'Auckland by numbers'. What an exceptional recording! All the members of the band just stood there before me, in the auditorium. The level of separation and musical authenticity was astonishing. Cymbals showed exeptional transient response. You could hear the metal sing. A single stroke resonated and faded out like a drum kit in real life does. Major credits to the 'Air Motion Transformer' for reproducing such natural high frequencies. 
Rhye is an R&B musical project of Canadian singer Mike Milosh. You can characterize his tender and melancholic music by syth sounds, a nice bass line and strings. His voice sounds strikingly feminine, what makes the music intriguing. From his latest album 'Spirit' I selected the track 'Needed'. Again, the realism was striking. In the beginning of the track I heared different sounds originating from within a piano. The musical image of the Steinway Lyngdorf Model B system offered more intimacy and curiosity. Seasoned with the female flavor of Mikes voice, the whole track became even more intriguing. The bass was characterized by kick, depth and weight.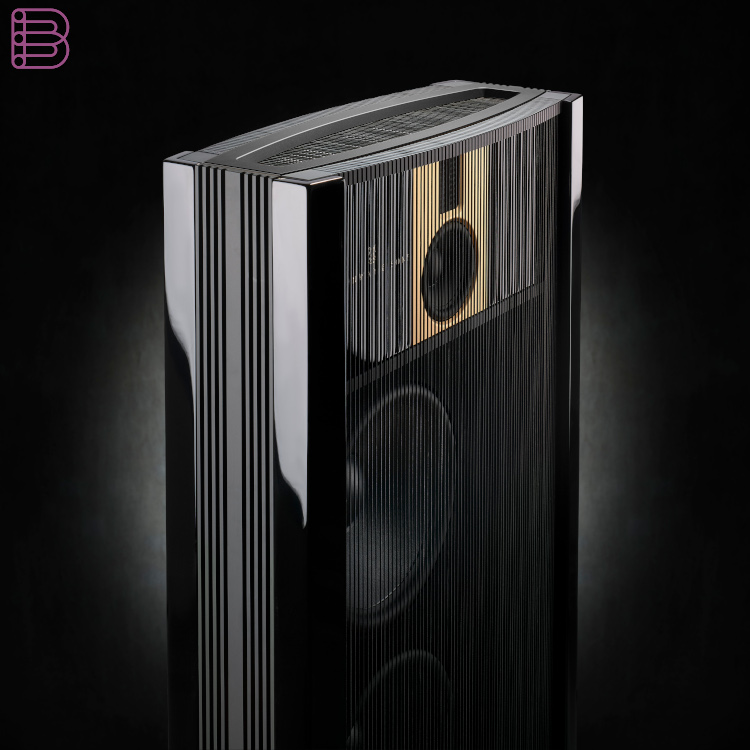 Mell & Vintage Future have been working together for more than 3 years now. Vintage Future combines drummer Ton Dijkman and Hammond organist Nico Brandsen. These two produced songs, beats and sounds. Things really moved forward when singer Mell joined the band; Mell & Vintage Future. Mell & Vintage Future is also the name of their first album, recorded in their own studio and released under their own label Vintage Future Records. To my taste the country-like pop song 'Forever' showed the most potential. I ran over the album quickly and noticed the outstanding recording quality of this individual track. Mells voice really shined. All the ingredients that make a voice communicate as a whole showed more character. Her performance came across as more convincing, more specifically on the emotional level. Her musical entourage took her to the next level.              
The O-Zone Percussion Group consists of selected percussionists from the Indiana Univerity of Pennsylvania (USA). They fit the profile of a jazz percussion combo. The 'Jazz variations' from their album 'La Bamba' turned out to be both technically and musically challenging. Big drums play the leading role. Be warned! This track will test / stress you system / speakers. How far could we take it? With big drum bursts peaking at 108dB, we were flabbergasted. This level is of course way above normal listening levels. It's the inexhaustible dynamics, purity and naturalness of the Steinway Lyngdorf Model B system that makes you loose touch with the actual volume sometimes.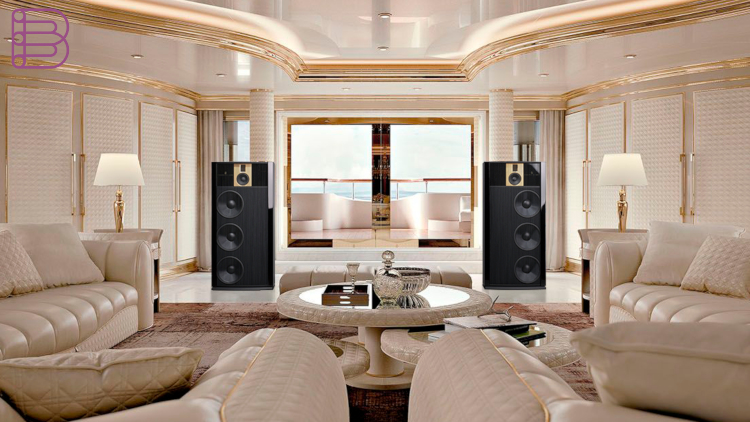 Peter Wispelwey is a famous Dutch cellist. His first album contained Bachs cello suites and was released on the small label Channel Classics Records. It was very well received. Foreign concerts brought him more recognition. Wispelwey can play both modern as old, barok cello's. That makes him an exceptional performer, since playing on gut strings requires a different technique than on steel. Today he's known for his long, musical lines with tension arcs across multiple bars. From the first note, the stage was set. Peter and his cello in front, Dean behind him at the grand piano. The beauty of this recording? Peter and Dean, cello and piano communicated both separately and as a whole. The level of emotional engagement of the two instruments honored Brahms in an extraordinary way. Peter's cello sounded warm, detailed and drawn out, while Dean made the Steinway Model D (grand piano) sound resolute, determined and embrasing. I was on the edge of my seat during highlights of intensity. What a glorious way to end an inspiring musical journey.
Price
At the time of the review the price for the Steinway Lyngdorf Model B system, together with a Steinway Lyngdorf SP-1 (Stereo Processor) and 2 Steinway Lyngdorf A2 Digital Amplifiers costs €84.900 without VAT. This is the stereo only setup. For a Model B system with the Steinway Lyngdorf P100 Digital Surround Processor you need a budget of €99.500 without VAT.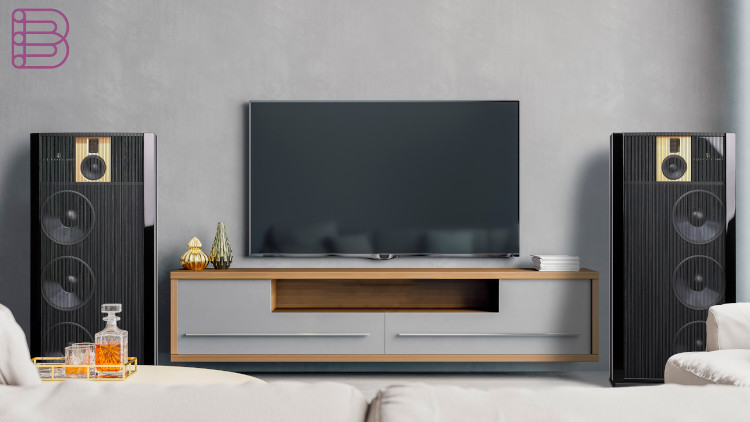 Technical specifications
Description: 4-way active floor speaker
Tweeter: Air Motion Transformer
Midrange driver: 5" aluminum unit in die cast basket with Neodymium magnet
Woofer: 6 x 12" glass fibre / honeycomb units in die cast basket with vented magnet.
Amplification: Model A2 Amplifier / 4 x 400 Watts
Amplification channels: 4
Enclosure: Full dipole design, aluminum baffle and frame
Frequency response: 25 to 22.000 Hz (-3dB)
Maximum SPL @ 1m: 115 dB
Crossover: Digital / stored in amplifier
Connections: 4-way Neutrik / 2 pieces
Placement options: Free standing floor speaker
Dimensions (W x H x D): 60 x 124 x 31 cm
Weight: 140 Kg per speaker
Finish: Black piano finish (custom finish optional)
Software
Worakls – Nikki (By me)
Steve Gadd Band – Auckland by numbers (Steve Gadd Band)
Rhye – Needed (Spirit)
Mell & Vintage Future – Forever (Mell & Vintage Future)
O-Zone Percussion Group – Jazz Variants (La Bamba)
Pieter Wispelwey – Sonata for piano and cello in E-minor, Opus 38, Allegro non troppo (Brahms: Sonatas for piano and cello)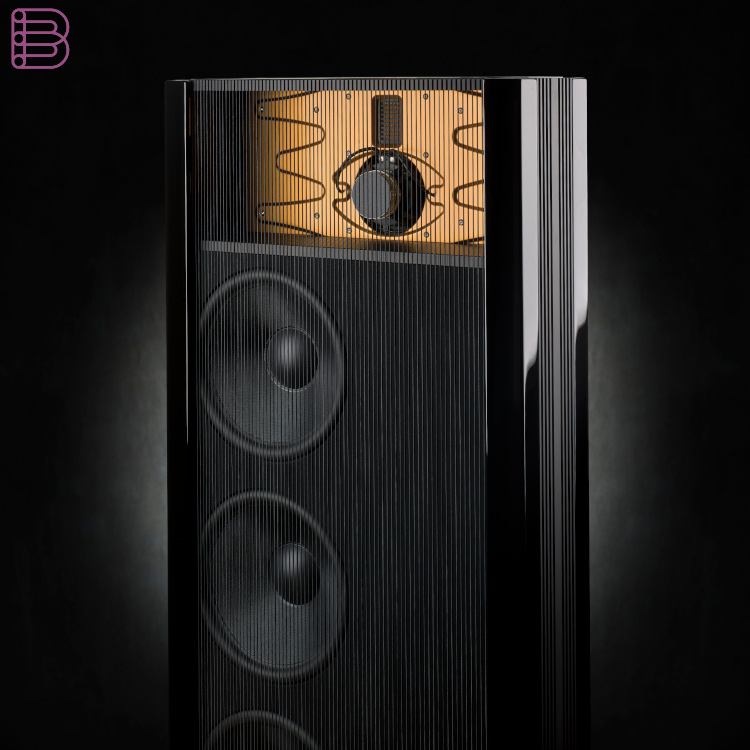 Review setup
Steinway Lyngdorf Model B
Steinway Lyngdorf P-100 Digital Surround Processor 
Steinway Lynddorf A2 4-channel Digital Amplifier (2 pieces)
Aurender N-10 Mediaserver
Apple iPhone XS Max 
Tidal
Steinway Lyngdorf Model B review
Steinway Lyngdorf Model B is a very comprehensive system. It's the embodiment of what high end represents. Fully. The design is breathtaking, the attention to detail leaves me speachless. This system is capable of reproducing the original recording space and unleash its full potential in 2.0 stereo. Steinway Lyngdorf discribes Model B as being 'holographic'. All credit to the designer (Peter Lyngdorf in this case), not to the marketing departement. Steinway Lyngdorf Model B offers a magnifying glass, so get ready to hear how your music collection really sounds like. The level of power and persuasiveness in the bass is out of this world. Sure, you'll need to make a big financal effort, but it will be the last system you'll buy. It's stellar.
Features | Functionality [20]
9.0/10
Design | Build Quality [10]
10.0/10
Price | Performance [10]
9.0/10
Pros
Holographic sound reproduction
Physical bass
Breathtaking design
Core technologies
Level of natural detail
Discover your music collection
Cons
You need 4 people to move 1 speaker
Needs a big room
Needs space behind the speakers