Steinway Lyngdorf introduces 8K-ready HDMI 2.1 technology upgrades for its multichannel processor Lyngdorf MP-40, Digital stereo amplifier TDAI-3400 and digital multichannel processor Steinway & Sons P100.
Upgrades available from March 2023
The upgrade will be available beginning of March 2023 for new ordered multichannel processors, as well as for upgrading customer's existing MP-40 at the company's headquarter in Skive, Denmark. As early as January 2021, Steinway Lyngdorf was one of the first to market with offering HDMI 2.1 in its flagship multichannel processors MP-60 and P300, followed by offering an HDMI 2.1 upgrade program for customers owning an MP-60 or even first-generation MP-50. The company's digital stereo amplifier TDAI-3400 is also available now with an optional HDMI 2.1 module, both for new and existing owners. The new HDMI board in the MP-40 2.1 offers 3 HDMI inputs and 2 HDMI outputs.
We always want to provide our customers and business partners with the very latest technologies for the best video/audio experience. Making HDMI 2.1 available in all our multichannel processors and stereo amplifiers, as well as offering upgrades for existing products, emphasizes our focus on technology and customers.

Thomas Birkelund, CEO and CTO of Steinway Lyngdorf
Key features HDMI 2.1 upgrade
8K 50/60Hz and 4K 100/120Hz
Enhanced Audio Return Channel (eARC)
Support for Auto Low Latency Mode (ALLM) and Variable Refresh Rate (VRR) modes
Support for static and dynamic HDR allowing for extended dynamic range and wide color gamut
HDCP 2.3 premium content protection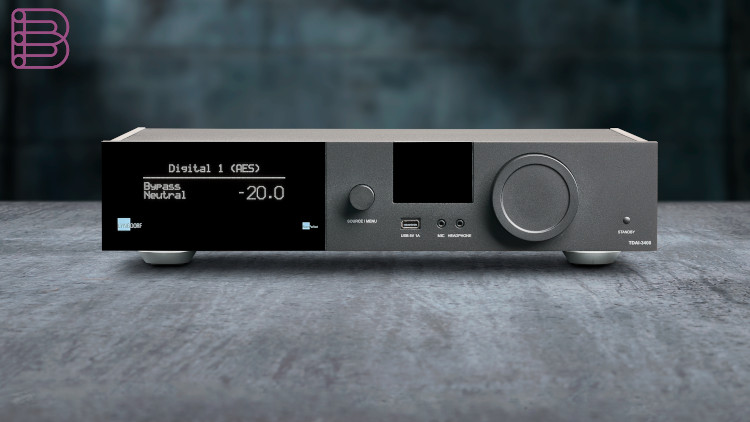 Visit the Steinway Lyngdorf website.
Visit the Lyngdorf website.