So, you like playing the piano? Does the name Steinway & Sons ring any bells? It should. Steinway & Sons offer the world most acclaimed grand pianos. A few years ago, Peter Lyngdorf got into a beautiful partnership with Steinway & Sons, to create Steinway Lyndorf: the world's finest audio systems. Their goal was to create systems that would be able to recreate the sound of the grand piano Model D in a natural way, true to the original sound. They have succeeded. Steinway Lyndorf offers a great variety of fully digital systems. Ever heard of the RoomPerfect technology?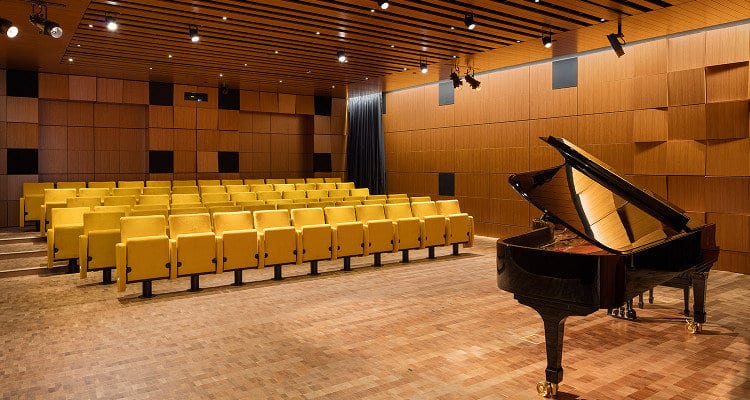 Premier audio system by Steinway Lyngdorf
The installation of this premier audio system by Steinway Lyngdorf perfectly supports the mission of Steinway Hall: to bring together Steinway's remarkable heritage with exciting new musical and technological innovations in a contemporary setting.
"The Steinway Hall sound system is astounding. We're proud to partner with Steinway Lyngdorf and to feature their products in Steinway & Sons' most famous showroom." states Ron Losby, President, Steinway & Sons.
The state-of-the art Model LS surround sound system resides in the showroom's 74-seat recital hall to support live events and provide a world-class arena for streaming concerts and audio. This powerful system supports the new immersive surround sound formats as well as 4K video streams. When not in use, the system is completely hidden from view by beautiful custom wood panels covering the walls.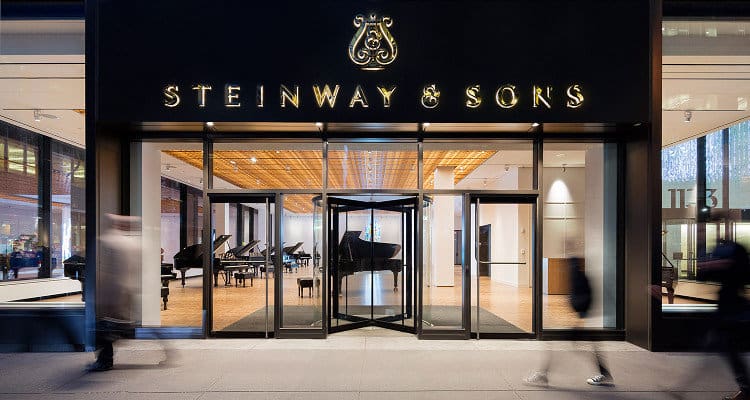 Steinway Lyngdorf's proprietary RoomPerfect™ technology, one of the largest patents ever filed in the audio industry, ensures the audio system provides studio-quality sound in all scenarios, whether supporting a live performance or a movie screening. In essence, RoomPerfect™ works by making a three-dimensional map of the listening environment in the recital hall and customises the sound performance of the Model LS to fit the specific space.
"We are proud to have this system installed in Steinway Hall. Not only is it a great opportunity to demonstrate the performance of our systems in a beautiful arena, but it is also a perfect example of the success of our partnership with Steinway & Sons." states Peter Lyngdorf, Founder, Steinway Lyngdorf.
Steinway Hall is open to the public during normal business hours. Demonstrations in the recital hall are available upon request.
Read the full press release on the Steinway Lyndorf website.