When you listen to music, do you actually look at the speakers? Seriously? Today's speakers do need to produce great, natural sound. But let's be honest. Aesthetics are equally important. Especially when you want to please the wife, the missus. Estelon understands this. Their speaker designs are the perfect blend for performance and looks. Would it surprise you if the daughter of the manufacturer is involved? Thought so. At the beginning of 2016 the brand introduced Model YB, to celebrate their 5th anniversary. Well, happy b-day!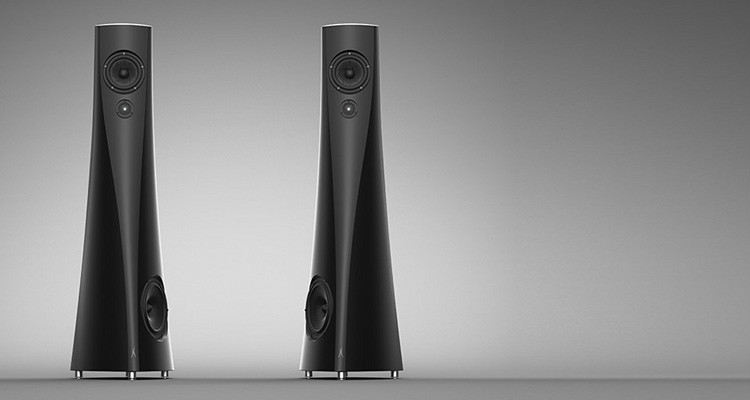 It's been a successful five years for Estelon. Each year a new model has been introduced to the X Series, leading to numerous awards and recognitions worldwide. The most prominent of which has been the Estelon's flagship "Extreme", winner of the 2015 Best of Innovation award.
Estelon Y Series
As a leading innovator in the industry, Estelon continues to surprise. Years of research and development have led to a new handmade line of products called "Y Series". Compared to the X Series, it represents new design, materials and technologies.
The first product from the Y Series – Model YB – has now been revealed. It's sculpture like elegant design by Alfred Vassilkov once again brings freshness to the loudspeaker market – the left and right speakers are asymmetric, designed as a matching pair. The elegant twists heading in opposite directions make these speakers look like jewels in exquisite interiors.
The sound they deliver meets Estelon's highest standards. It's pure, natural and life-like. It recreates the original soundscape and makes the music sound unbelievably real, making you believe that you're right there, at the concert.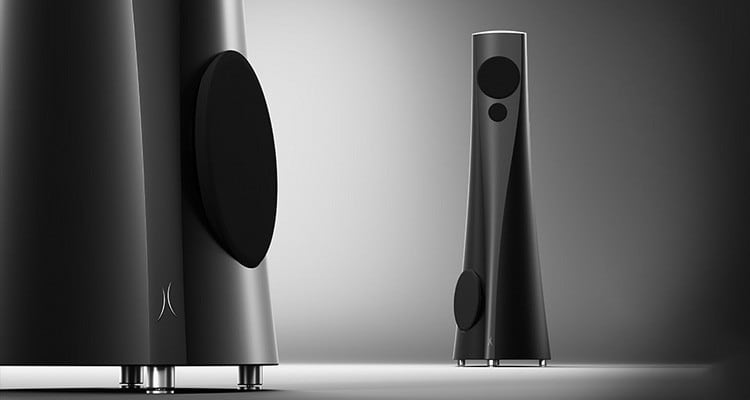 Estelon is always about quality: the new Model YB is an unbelievable sonic achievement that delivers its aesthetic and sonic beauty to a true music lover's heart.
Technical data
3-way: 8" Woofer, 5.25" Mid-woofer, 1" Beryllium Tweeter
Frequency Response: 30 – 40000 Hz
Power Rating: 150 Watts
Nominal Impedance: 6 Ohms
Sensitivity: 86dB/2.83 V
Dimensions (HxWxD): 1285x365x430mm
Net Weight: 40kg per piece
Speaker cabinets are cast of composite material
Read the news article of Model YB on the Estelle website.