Are you waiting for the next Start Trek movie to appear in the cinemas? Here's a quick sneak peek of what the sound system would look like in the newest Enterprise. The French company Devialet has made quite a name for itself in the high end world. At first they came with revolutionary digital amplifiers. Next up is their Phantom system. What is Phantom? In essence it's a wireless speaker. But of course, it's much more than that. Time to meet the Devialet Phantom Silver.
Maybe this is the system we've all been waiting for? Well, the Phantom revolution continues. The Devialet Phantom Silver uses 3 key inventions to reach extraordinary performances: Analog Digital Hybrid (ADH®), Hear Bass Implosion HBI® and Active Cospherical Engine Loudspeaker ACE®.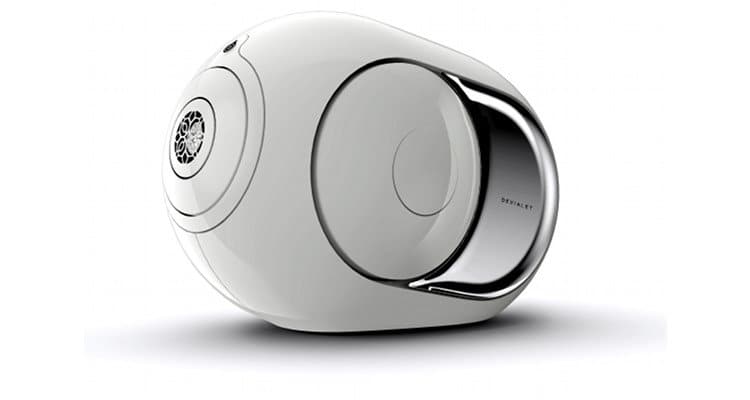 Analog Digital Hybrid
ADH® is a technology that has succeeded for the first time in combining the sophistication of the Analog amplification (Class A) and the power and compactness of the Digital amplification (Class D). This technology, also included in Devialet's Expert products, amplifies the sound signal with utmost clarity and transparency.
Hear Bass Implosion
HBI® is the only system in the world that allows for extremely low frequencies to be emitted from such a compact space. Phantom is built around two hermetic woofers that function under high pressure. The powerful beats of the lateral domes produce a unique ultra-dense sound with physical impact. Together with ADH®, this technology allows Phantom to reproduce levels of sound at the edge of infrasound (16Hz).
Active Cospherical Engine Loudspeaker
The ACE® technology designates the spherical conception of Phantom, inspired by the thrusting sphere of Olson, the perfect acoustical shape. It's the ideal shape to reproduce sound and spread it's linear energy in all directions. Phantom has the perfect acoustic architecture for an omnidirectional emission with a homogeneous sound no matter the listening angle and without any sound diffraction at the surface of the speaker.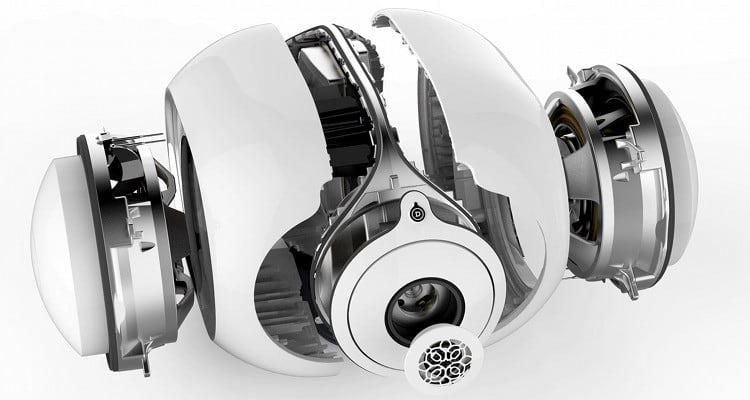 You can use the Devialet Phantom Silver as a solo speaker, duo or for multi-room purposes (up to 24 Phantoms). Each speaker has 3000 Watts available and can output 105dB of sound pressure. Enjoy iTunes, music streaming services, video streaming services or every WebRadio and PodCast. Connect your Phantom wireless (Bluetooth or Wi-Fi), or with an optical cable.
Take a look at the Devialet Phantom website.