This camera weighs only 229 grams, is equipped with Sony's latest camera technology and offers easy connectivity for quick sharing to all social networks via the Imaging Edge Mobile Plus app. In short, it is the camera for vloggers and content creators. This way, the content creator can fully focus on the storytelling and the Sony ZV-1F does the rest.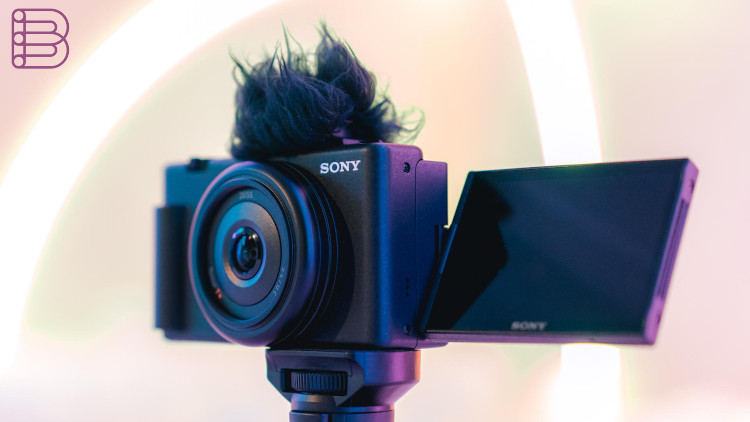 Convincing features
The Sony ZV-1F is designed to provide excellent imaging of any object. The 20mm ultra-wide prime lens guarantees optimal selfie shots and a wide field of view. The vlogging camera also offers background bokeh for photo and video to highlight objects even better or to create a softer look. When shooting both photos and videos, a 'Soft Skin Effect' option is available. This option smoothes wrinkles during video recording and creates a natural skin tone effect for photos. Face Priority AE automatically adjusts brightness during shooting, capturing faces with optimum brightness, even in situations where lighting changes. With the Sony ZV-1F, everything comes into focus more precisely. The camera has Eye AF for both people and animals, so that the autofocus can continue to fixate on the face and eyes. With this tool, the content creator can, for example, create razor-sharp content of his or her pet. The camera focuses fully automatically on the eye of the animal, so that the photo is always sharp. Eye AF can be easily set to another object via the camera's touchscreen. The Sony ZV-1F has electronic image stabilisation in Active Mode for recording videos. This Active Mode ensures that the image remains sharp under all circumstances. The new Creative Look feature gives users multiple options to create the desired mood for photo and video. Content creators can choose from different tones, brightness, color depth, etc. A total of 10 presets are available to stimulate creativity and allow content creators to instantly share photos and videos with no editing required. The Sony ZV-1F also has the S&Q mode to speed up or slow down videos. For example, images can be played up to 5x slower or 60x faster and thus create special effects. High-quality sound is also essential for capturing perfect content. A 3-capsule directional microphone and windshield ensure clear voice recordings and low noise in windy environments.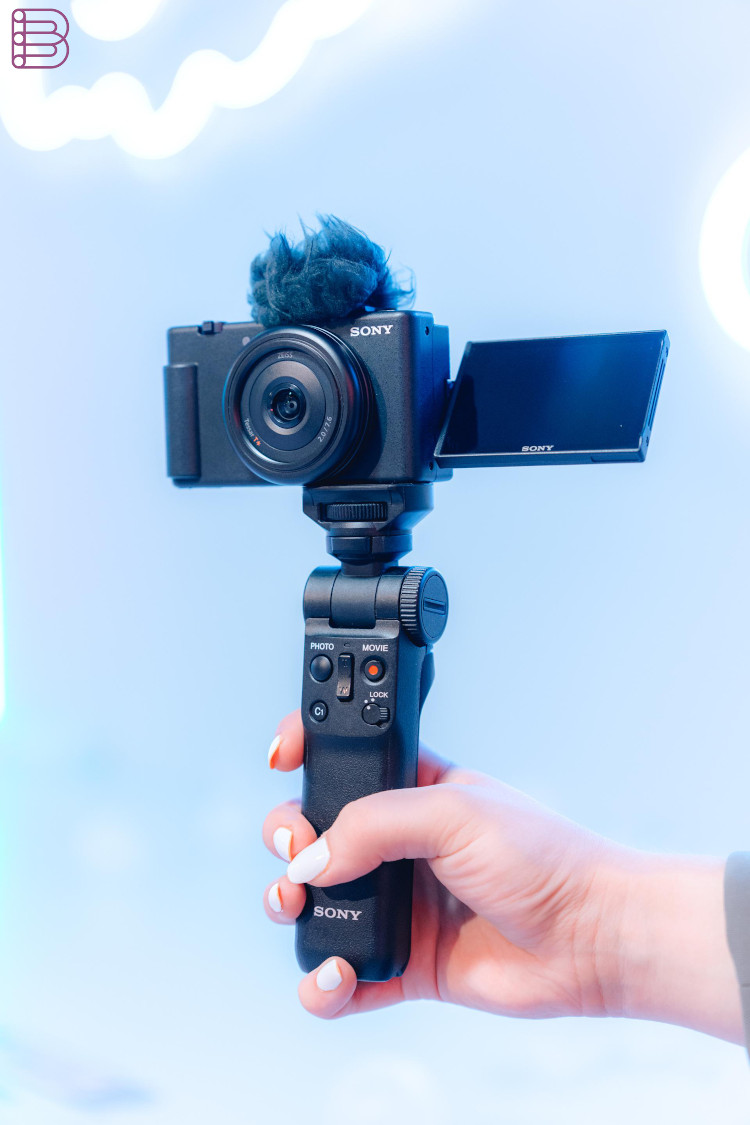 Ready to go
The Sony ZV-1F is designed for ease of use. Content creators can fully focus on capturing content. The camera is intuitive and easy to use. Weighing only 229g, the device is compact and light enough for everyday use and can be taken anywhere. In addition, it has a multi-angle tiltable LCD touchscreen. This screen offers useful functions and settings that can be changed with a single touch. It is also possible to zoom in via touchscreen. The new vlogging camera features a Bokeh toggle button to allow users to quickly switch between background bokeh. Bokeh is the effect of out-of-focus areas in a photo. Bokeh puts more focus on the object by blurring the background and bringing the object into sharp focus. This function is available even during video recording. The device also features a Product Showcase setting. Product Showcase: Ensures a fast and smooth focus transition between the presenter's face and the object placed in front of the lens. It is therefore no longer necessary to have the camera focus by means of a hand movement in front of the product. This function is perfect for creating product reviews, for example. The ZV-1F also features a self-timer and recording lamp for even easier video content creation.
Use with smartphone
The Sony ZV-1F is optimized for use with a smartphone. Sony's new smartphone app Imaging Edge Mobile Plus offers content creators connectivity via Bluetooth and Wi-Fi. It is very easy to transfer photos and videos with the camera and. Content can be easily transferred to a smartphone and uploaded to all social platforms. The Imaging Edge Mobile Plus app also allows users to check camera settings and access software updates and support. The app can also control the Sony ZV-1F from a distance, indicate the battery level and display the remaining storage capacity. It's available now for €650.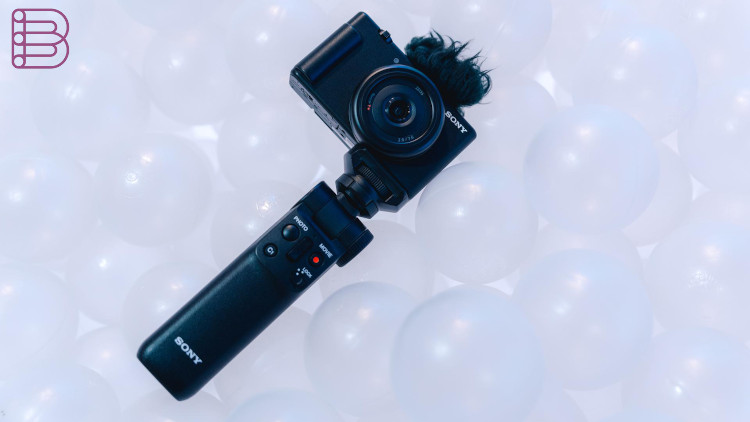 More details on the Sony ZV-1F.
Visit the Sony website.