Sony Electronics presents the VPL-VZ1000ES Ultra-Short Throw 4K HDR Home Theater Projector designed to integrate easily into one's existing home and lifestyle. Sony's latest brainchild is a High Dynamic Range (HDR) compatible, native 4K resolution laser light source projector that can be positioned as little as 6 inches away from the wall, yet command the room with a 100 inch image (measured diagonally in 16:9.) When powered off, the compact and elegant VPL-VZ1000ES virtually disappears into the décor. It is now possible to have an immersive viewing experience in any room—with no limits on the layout of your home. It's a projector designed to live in the living room, not hide away in a media room.
The VPL-VZ1000ES ultra-short throw projector is a real game changer. Everyone wants a larger screen, but not everyone can find the space for it. Sony enables the best of both worlds with this new generation of ultra-short throw projectors, said Mike Fasulo, President and COO of Sony Electronics. Now, it's possible to project a 4K HDR quality 100″ or even 120″ display in your family room without the need for a dedicated media room.
Facts & figures
The VPL-VZ1000ES is approximately 36 x 20 x 9 inches in size (WxDxH, 925 x 494 x 219mm) and weighs about 77 lbs (35 kg), making it small and light enough to complement virtually any décor. This is over 40% smaller than the currently available Sony VPL-GTZ1 ultra-short throw projector. Despite its compact size, the VPL-VZ1000ES's Z-Phosphor™ laser light source generates 2,500 lumens of color light output, 25% brighter than VPL-GTZ1. Sony's advanced SXRD™ panels coupled with the laser light engine produce high dynamic contrast, enhancing the highlights and lowlights of HDR content.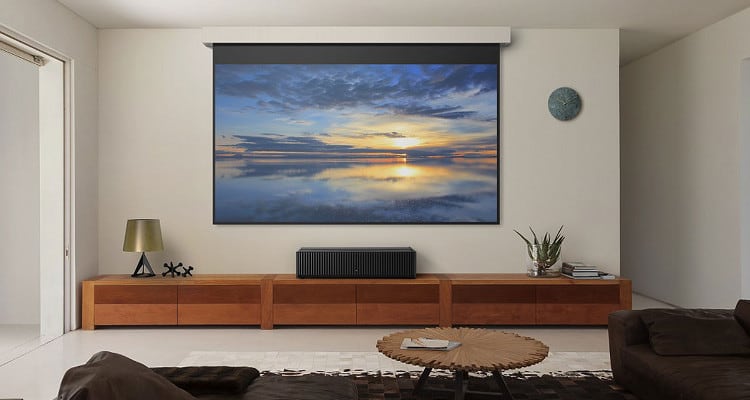 Unlock the walls of your imagination
The unique form factor of the VPL-VZ1000ES opens up a whole new set of usage scenarios. It is the ideal projector for large display sizes in small spaces, as well as locations with high ceilings. And since the projector is mounted in front rather than behind the viewers, there are no issues with shadows or obstructions from ceiling lights or fans. You can turn any wall into a life-sized window to another world. For modern houses and apartments with large windows and limited wall space, a drop down screen in front of the window enables great viewing of TV, movies and sports. When the show is over, raise the screen, and once again enjoy your view!
Sony's new projector technology, combined with our anti-ambient screen materials that work especially with ultra-short throw projectors, allows consumers to have a huge screen in their living room with a simple, elegant installation, said Blake Vackar, Director of Commercial Sales at Screen Innovations, the leading manufacturer of projection screen technologies for residential applications. This technology is unlike anything consumers have ever experienced in home cinema viewing. With the advent of 4K projector technology like Sony's VPL-VZ1000ES we expect to see ultra-short throw projection, as a category of home projector sales, continue its rapid growth over the next 5 years.
The Sony VPL-VZ1000ES Ultra-Short Throw 4K HDR Home Theater Projector will be available April 2017 for a suggested retail price of USD $24,999. It is available now for pre-order from authorized Sony retailers.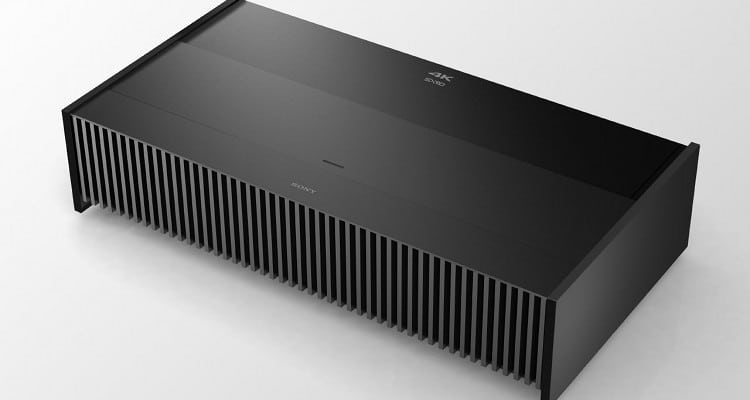 More details on the Sony website.