Gaetano Conti – Owner at Solidsteel: Hi, this is Gaetano Conti from Solidsteel. We are here at the 2018 Munich High End Show. We are introducing two new products: one in the S series and one in the Hyperspike series. New in the S series is the S3 in walnut finish, the HY is the newest addition to the Hyperspike series. The HY is an evolution of the well know HG series. The racks are now based on a 4 pillar system, instead of a 3 pillar system.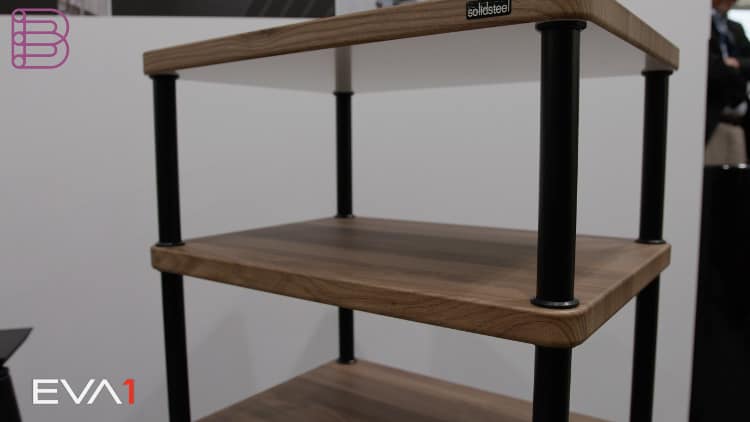 Solidsteel S3 walnut
The walnut finish is new. You also get the possibility to combine the walnut shelves with black or white poles. This is very important because we never had wooden shelves before. Every component can be accommodated without the risk of ruining the surface. It's very nice to have a rack that doesn't need so much maintenance.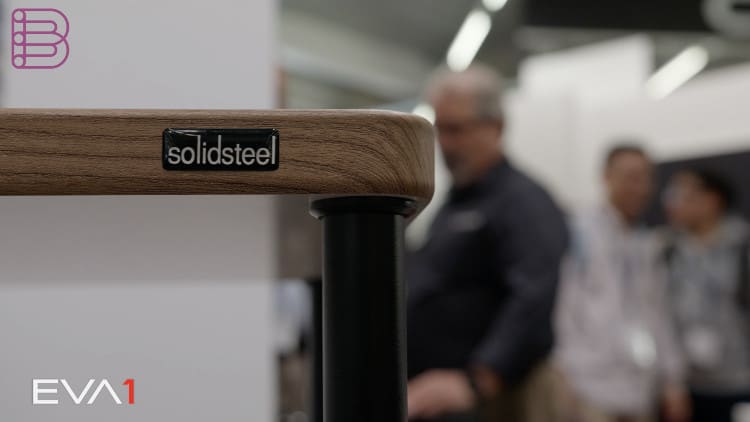 Solidsteel HY
The HY is being introduced because we needed to complete the Hyperspike range with a rack that can purchased in mat black finish, customized in height like the other models. This will allow music lovers to place all their components on these shelves, racks.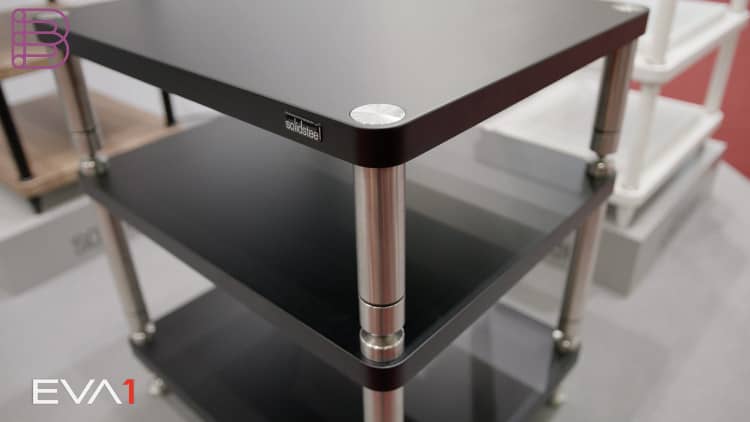 So, thank you for watching me!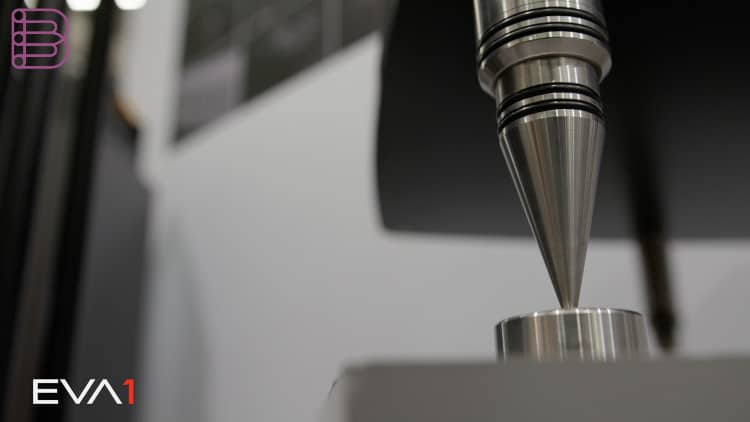 Visit the Solidsteel website.