In 1983, 'The Inevitable Link' was the first commercial interconnect cable made of high purity solid silver conductors ever. It would be the first of many great benchmarks in the audio industry to come from Siltech. From conductor metallurgy to cable construction and even our own connectors, every aspect and material of the audio cable is special and has been reinvented by Siltech. We always believed in keeping design, development and manufacturing close to home. At our own specialized factory in Elst, The Netherlands, we provide our team with the best possible and most advanced equipment and working environment. This approach seems to be working quite well as we are celebrating 35 years of Siltech!
Now, to commemorate these 35 years of cable excellence, Siltech introduces the 'Crown Princess' interconnect cable, a limited edition model combining many of our inventions and demonstrating our development. Siltech is proud to present this pure and advanced monocrystal silver conductor cable. We believe its outstanding musicality is yet another proof of our concept. Technological advancements and extensive research have brought Siltech's products to a whole new level, but our eagerness to reach higher remains the same; because as technology and our level of knowledge develops, our definition of perfection develops too. That is why we believe our 35 years of excellence are no accident!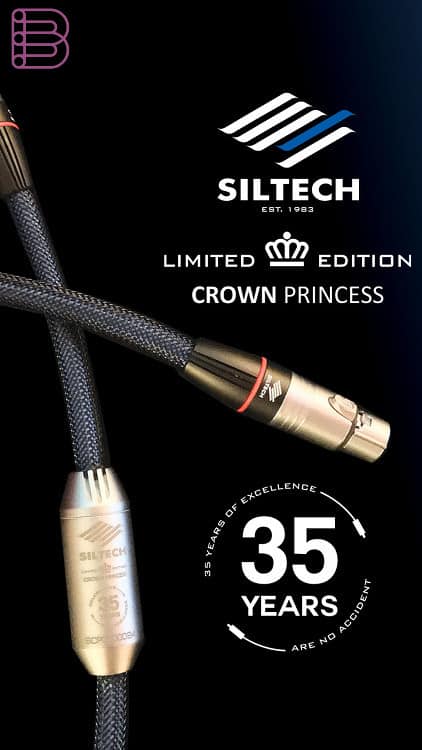 Visit the Siltech website.