Robin Schulz, currently Germany's most successful artist, has relied on Sennheiser technologies since the start of his career. He has now developed the exclusive "Day & Night Edition" of the legendary HD 25 headphones together with the brand.
It's summer on Ibiza and Robin Schulz is carrying the fruits of his success in a box: two jewels of state-of-the-art technology, handmade and clad in the finest leather. We're talking here about the exclusive "Day & Night Edition" of Sennheiser's legendary HD 25 headphones. As a young DJ in Osnabrück, Schulz played an endless number of sets to save up enough money to buy a pair of the classic DJ headphones.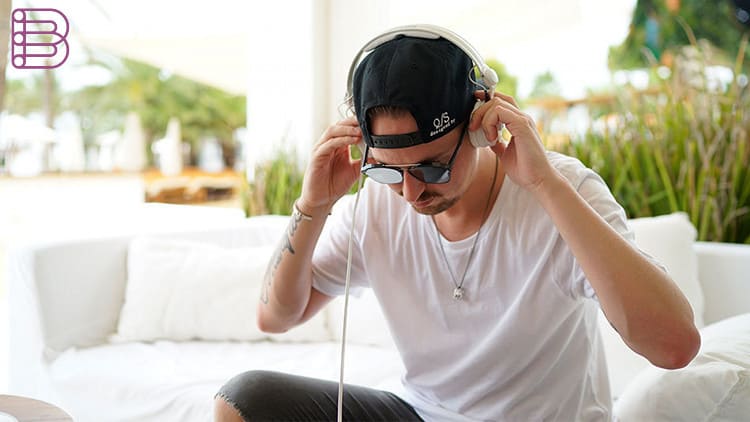 I had seen that almost all of the major DJs were working with them, he recalls. I knew that I had to have them." Even today, he still remembers putting the headphones on for the first time. I was beyond happy the first time I had my own pair of HD 25s on my head, Schulz says. I still remember how proud I was when I made my first appearance with them. I want people all around the world to have the best possible sound.
He's had a pair ever since. These days, it's Schulz himself who headlines at international festivals, appearing in line-ups featuring hugely successful DJs like David Guetta or Tiesto. And whenever he does, he always has a pair of HD 25s with him. "These headphones have been my trusted companion throughout my entire career," Schulz says. "The headphones are part of my standard equipment and I need them at every gig." Almost 15 years after he unpacked his first pair, he is now opening the first box of his own special edition – two pairs of the headphones that include his engraved autograph on the headband. The symbol of his success.
The headphone models come in two different colors: white and black. Light like the day and dark like the night. The day model is perfectly optimized for use with mobile devices like phones or MP3 players. The night model is an homage to the DJ sets of the most successful artist in Germany today. The appearance of the two models isn't the only difference – the frequency also differs. Sennheiser technicians spent a year developing the models together with the DJ.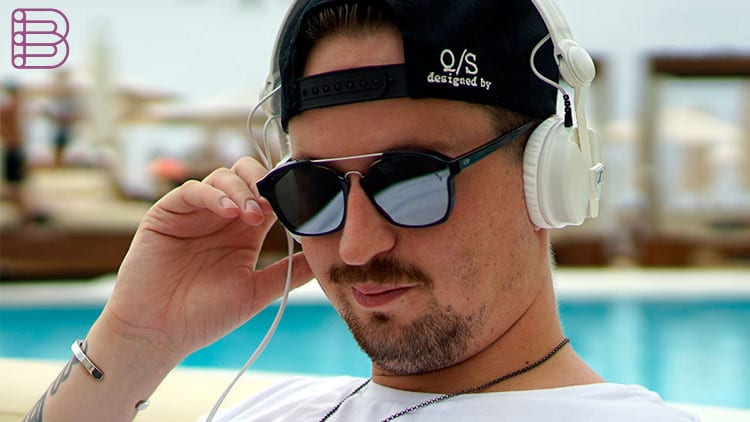 Nothing compares to the Sennheiser HD 25
It's a special moment when the star DJ finally gets to see the special edition. And Ibiza, where the world's top DJs work their XLR-cable magic, is the perfect place to do it. Schulz is even wearing a silver necklace with a pendant in the shape of the HD 25s. I dressed especially for the occasion, he says with a laugh. He finds it almost unbelievable that he has a pair of the white edition bearing Serial Number 1 in his hands. Are scenes playing out in his head of the first time he bought a pair of HD 25 headphones at the start of his DJ career? Schulz is speechless. Awesome, just awesome, are the only words he can muster. He slides the white headphones over his ears. He wants to see how they sound.
No comparison
He likes what he hears. Nothing compares to the HD 25, he says, adding that he wouldn't design a special edition for any other headphone. For 35 years, the HD 25 has been a fixture in DJ booths around the world. But this is the first time that a new design and tailored technologies have been chosen for a special edition. Only 100 pairs of each model will be produced and they won't be available for sale. Robin Schulz has presented them to select people on Ibiza.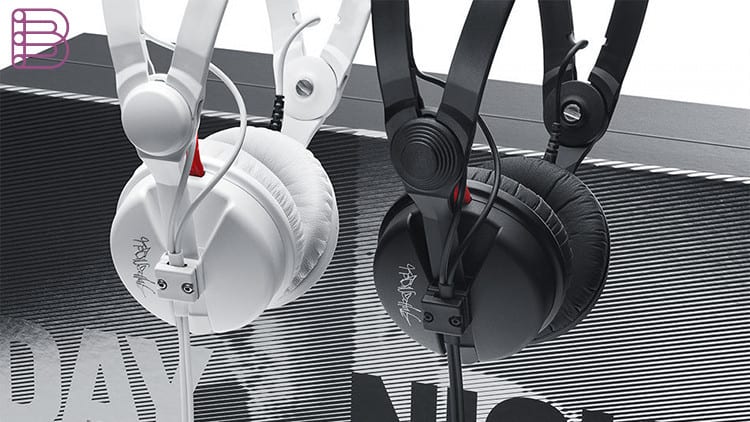 Schulz is pleased that Sennheiser sought him out as its partner. I am unbelievably proud of the Day & Night Edition, he says. He then adds the kind of typical Schulz line that his fans love about him: It's an honor. For a moment, the incredible modesty of this young DJ from Osnabrück shines through.
The same held true the first time Sennheiser worked together with Schulz on a project. The world-famous yet down-to-earth DJ composed the song "More Than a Friend" exclusively for Sennheiser and mixed it in at a studio in Hannover in AMBEO®-3D quality. Also present were his girlfriend and the singer and composer of the song, Nico Santos, who has also been a friend for years. All were excited about the possibilities available to them using AMBEO®-3D technology and Schulz believes 3D sound will be the next big thing. "The first time I got to experience 3D sound in headphones was incredible. I think the possibilities in the professional music field, but also at home, are endless and that 3D sound will change a few things in the music world." The song offers a preview of the DJ's new album, "Uncovered," which will be released on September 29.
International artists
Schulz has further developed as an artist with his new album. "Part of the reason that my sound continues to evolve is that I am able to work together with many international artists, whose musical influences are constantly inspiring me," he says. Among the artists he worked with in the studio on his new album are Sam Martin and James Blunt.
It's not just his own sound that keeps Schulz constantly busy. He also has a vision for tomorrow's music: He wants to be able to have the best sound possible everywhere on the planet. "A big wish of mine would be to play one of my major concerts in AMBEO®-3D sound," he says. A night on which he would also be relying on his very own Night edition HD 25 headphones.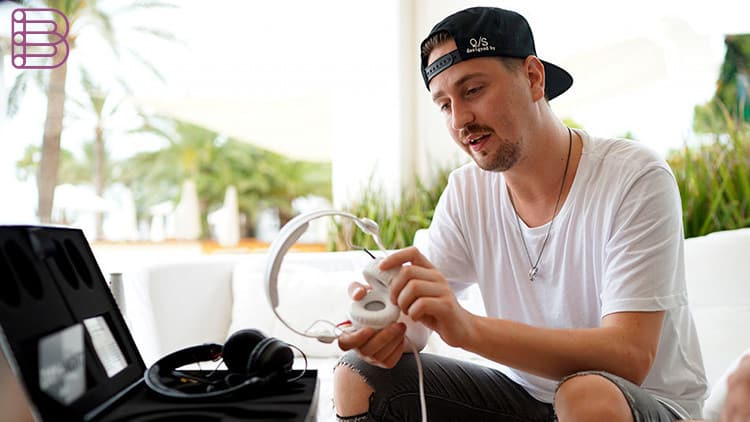 Visit the Sennheiser website.