Samsung continues to lead the TV industry forward, announcing a range of innovations that will redefine all your expectations for TVs.
QLED 8K Discover perfect reality.
With the power of machine learning and artificial intelligence, Samsung QLED 8K can upscale your content for improved details, reduced noise and sharpened edge. Enjoy the clear and precise images with 8K-level picture quality.With Samsung's exclusive technology, Samsung QLED 8K uses highly advanced intelligence to turn low resolution content into 8K picture quality. It optimises sound, matches your room's brightness level, and even recommends you popular content and information through voice commands.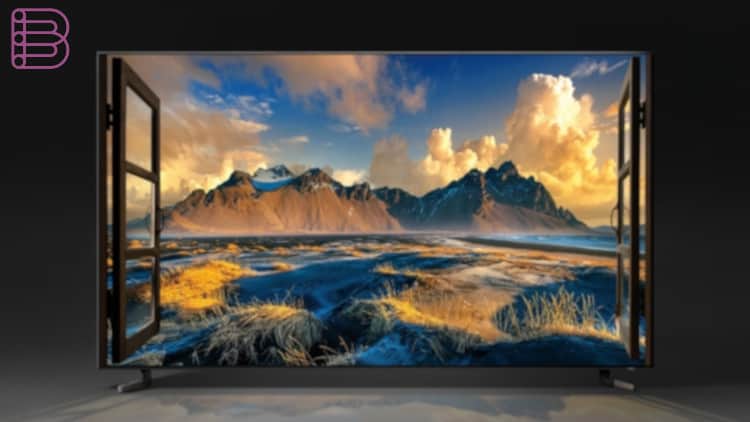 Spend your time watching, not searching with Samsung voice assistant. Just ask your TV to select a channel, open YouTube or suggest something to watch.
The Frame
Sit back and imagine a beautiful TV that allows you to display artwork or your own photos with ease. Envision your home coming to life with The Frame. Update your space or simply enjoy a different view by choosing artwork and photographs by outstanding artists.Browse through a body of work, specially curated for The Frame, and add culture to your daily life.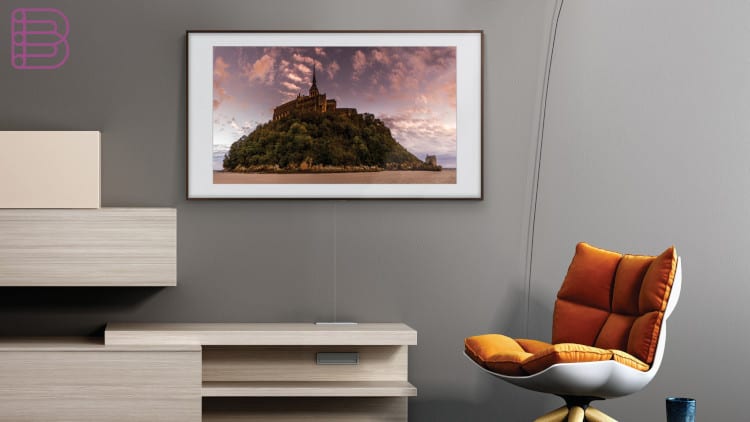 You can easily upload and exhibit your own photography—or a new family portrait. Simply send your photos to The Frame via your phone or a USB flash drive.Your phone is always on hand, and with easy-to-use mobile control, you can instantly update the view with just a few taps. Adjust the settings or find new artwork to display with your smartphone.
Serif TV
The Serif TV was developed as an aesthetic-focused TV in collaboration with Paris-based design brothers Ronan & Erwan Bouroullec, two of the world's most famous industrial designers that specialize in furniture. The Serif TV was granted the prestigious 2016 iF Design Award, the 2016 Wallpaper* Design Award in the UK and the 2016 Good Design Award in Japan – making it the first Samsung TV to win these prestigious accolades.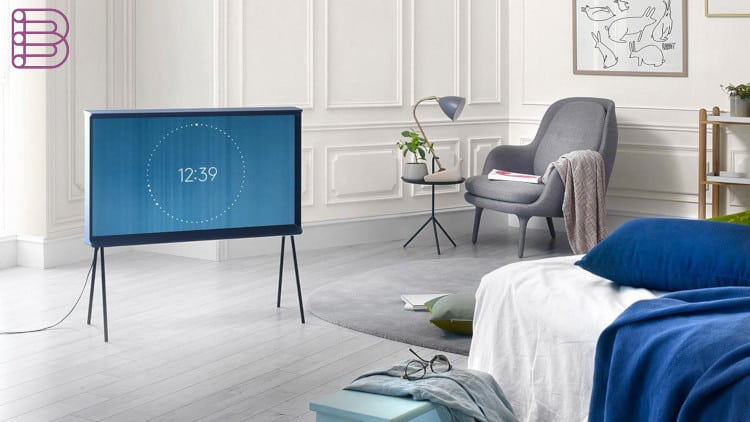 The 2019 Serif TV also comes with cutting-edge QLED technology to deliver improved picture quality. Ambient Mode, an award-winning feature in Samsung's QLED lineup, provides information, such as news headlines and weather updates, the ability to display imagery, and blend into any living space when the TV is turned off, was also added to enhance The Serif's functionality.