BluOS is the most advanced network streaming and multi-room operating system available. Part of a growing ecosystem of compatible products, BluOS tightly integrates hardware and software for an unbeatable user experience. The only wireless high-resolution multi-room system available today, BluOS supports the new standard for high res streaming, Master Quality Authenticated (MQA). With support for over 15 free and paid subscription services, as well as supporting locally stored music libraries, BluOS makes the M10 incredibly versatile. Adding additional rooms is easy and affordable using Bluesound's all-in-one speakers, or you can add premium components from NAD, DALI, and others to provide amazing sound throughout your home.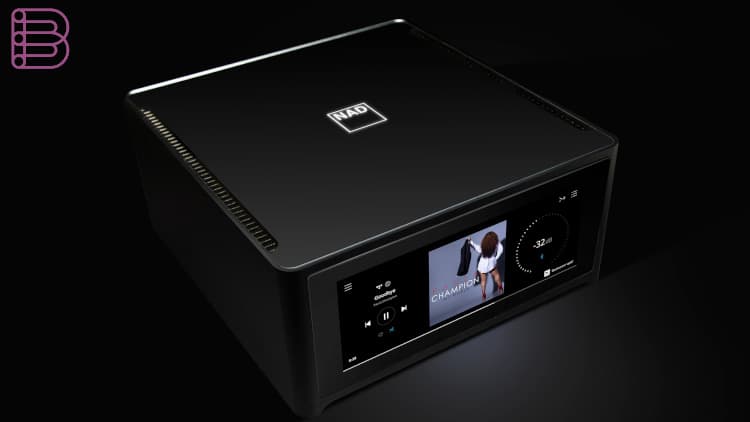 Understated elegance
With Industrial Design by award winning design firm DF-ID, the M10 takes a minimalist theme to new levels of elegance. The slender proportions are enhanced by authentic materials including solid brushed aluminum and smooth glass. Completely operable by Wi-Fi connection to the BluOS App, one need never touch the M10 in order to listen to your favourite songs. As you approach the M10, the high-resolution touch screen beckons as the graphic changes from 'now playing' to 'control panel' allowing many operations directly from the front panel without opening an app. It also shows what's currently playing and what is coming up next in the play queue.
Unmatched performance
he M10 uses NAD's most sophisticated Masters Series technology to create a sonic performance that is second to none. HybridDigital amplification featuring the remarkable Hypex nCore amplification stage offers state-of-the-art performance along with the ability to drive any loudspeaker. Highly efficient and remarkably powerful, the M10 can render even the subtlest of musical details with vivid realism. Effortless dynamics and a complete absence of electronic noise are hallmarks of this advanced technology.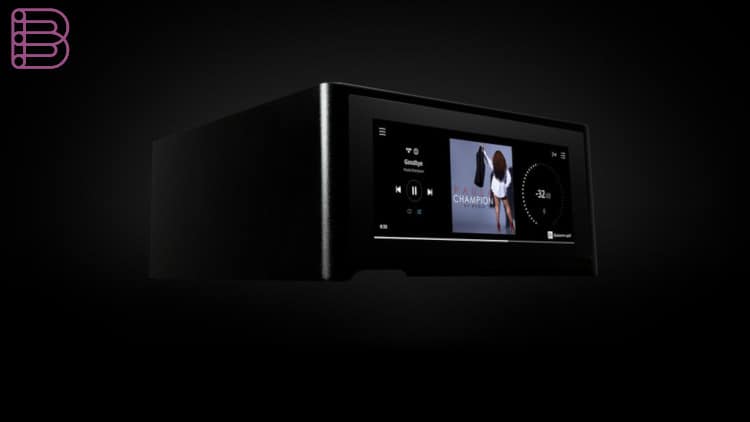 Hands-free voice control with alexa
Add the BluOS Voice Skill inside the Amazon Alexa app and enjoy hands-free voice control of personal music collections, streaming services and more using a list of simple streamlined commands. Using an Echo device you can ask Alexa to play popular songs from Tidal, queue up saved playlists, adjust the volume in different rooms, or ask what's playing in the Kitchen. No Echo device and want to try it out? No problem. Download the Amazon Alexa app, activate the skill, tap the speech bubble in the bottom drawer of the Amazon Alexa app and say anything from the list of commands.