Nice move from PSB to present their new 'top of the line' speaker in the same year they celebrated 50 years of manufacturing loudspeakers. What's in the name? The new flagship series is called: Synchrony. The latest edition of PSB's flagship series consists of the B600 bookshelf speakers, as well as the T600 and T800 towers. What a way to underline the companies 50-year milestone!
PSB Synchrony T800 premium tower
The T800 towers are the largest speakers of the Synchrony range. They offer a wider frequency range and the largest power handling among the models. Look at this technical design! Under the hood, this model is equipped with three 8 inch woofers, a 5.25 inch midrange and a 1 inch titanium tweeter. All models feature cast baskets, woven carbon-fibre cones and heavily braced MDF cabinets. Bass performance reaches down to the lowest register! The Synchrony T800 retails at €12.999/pair, the T600 towers cost €9.999/pair and the B600 bookshelf speakers are available at €2.999/pair.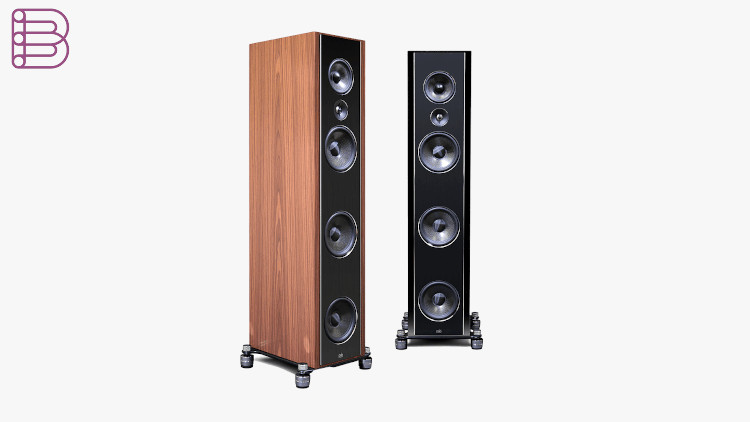 Driver platform details
The driver platform results in a dramatic reduction of non-linear distortion, allowing for higher sound pressure levels without compression or increased THD and IM distortion. The result? A more open midrange and deep bass impact. You can even experience the smallest gradations in sound or micro-dynamics. Crossover time. For the Synchrony 800, PSB utilises the most advanced amplitude-perfect Linkwitz-Riley 4th order crossover, featuring high-voltage poly film capacitors and oxygen-free interconnect wire for complete driver control.
More details about the PSB Synchrony line-up.
Visit the PSB website.