It all started with the Pro-Ject PRe Box S2 Digital. This new 'RS2' uses the same DAC chips. Based on the same core-design principals, you end up with a versatile box. What's in the box? Or better…what is the box. It's a three-for-one concept. The universal Pro-Ject Pre Box RS2 Digital can be uses as a pre-amplifier, DAC and headphone amplifier!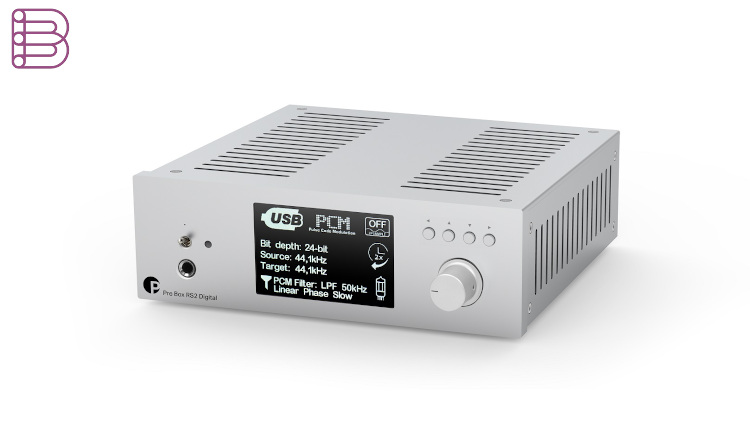 High end under the hood
In essence , the Pre Box RS2 Digital uses a dual-mono configuration with D/A converters from ESS Sabre. Unlike most DAC's in this price range, this one utilises separate signal paths for the left and right channels. This means you get support up to 32-bit / 768kHz files in PCM and DSD512 DSD formats via USB. That's got you covered for any digital file you can buy or stream! The analog output is a buffer that is both solid state and tube. Choose what you prefer…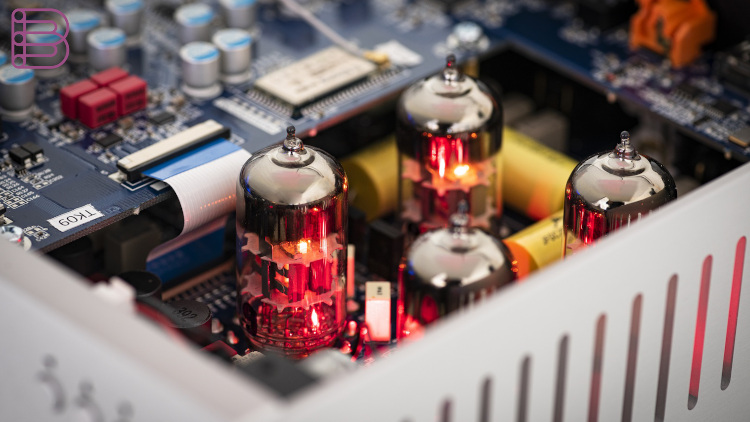 Premium class
The headphone amplifier is a 'no compromise' design. This means no coupling capacitators, not even on the output. The complete amplifier is DC coupled. So we end up choosing colours: black or silver? A premium full aluminum remote control is included.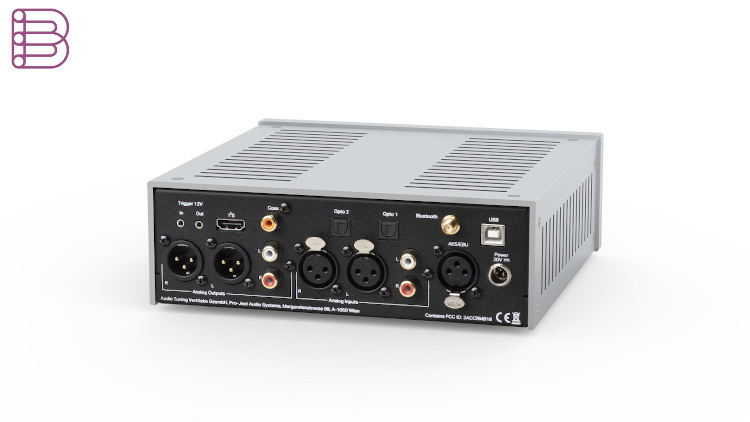 More details about the Pro-Ject Pre Box RS2 Digital.
Visit the Pro-Ject website.