A perfect combination of Japanese and Danish craftsmanship and technique, the new SPU Wood A is beautiful in finish and form, as well as in its sonic expression. The Ortofon SPU Wood A unique characteristics includes an outstanding housing made of Japanese Beech wood, famous for its strength and hardness. For the exclusive surface treatment, the 6000 years old Japanese Urushi lacquer method was chosen in order to achieve a hard, resistant and beautiful multilayer surface in dark maroon colour. The wooden housing has a strong influence resulting in a very pleasant, open, dynamic, straightforward and present tone range characteristic for the SPU sound.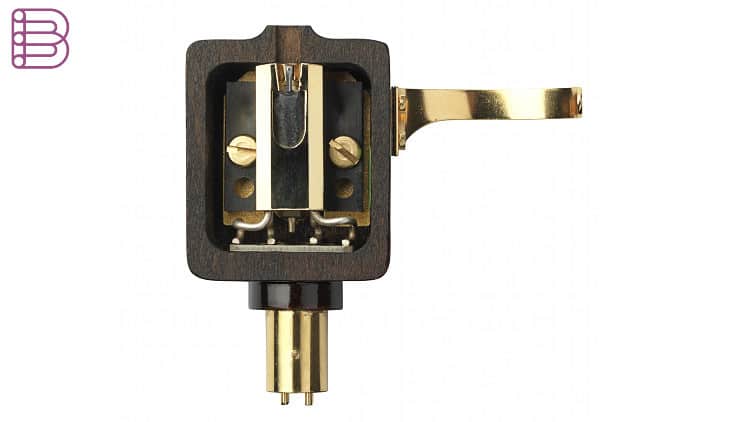 Perfect solution for the playback of stereo recordings
Ortofon offers the APJ-1 adaptor for SPU A-shell type cartridges. The APJ-1 adaptor extends SPU A-shell models to standard GM-length. The Ortofon SPU Wood A mounted on the APJ-1 adaptor ensures the ability to mount the cartridge in a wider range of tonearms with universal (SME) mount, e.g. Ortofon TA-110 and TA-210 tonearms. The combination of SPU Wood A, ST-7 Moving Coil transformer and TA-110/TA-210 tonearms gives a supreme experience.
Ortofon SPU Wood A technical data
Output voltage at 1000 Hz, 5cm/sec. – 0.18 mV
Channel balance at 1 kHz 1,5 dB
Channel separation at 1 kHz 20 dB
Channel separation at 15 kHz 10 dB
Frequency range at -3 dB 20-25.000 Hz
Frequency response – 20-20.500 Hz
Tracking ability at 315Hz at recommended tracking force *) 70 µm
Compliance, dynamic, lateral – 10 µm/mN
Stylus type – Spherical
Stylus tip radius – R 18 µm
Tracking force range – 3.0-5.0 g (30-50 mN)
Tracking force, recommended – 4.0 g (40 mN)
Tracking angle – 20°
Internal impedance, DC resistance – 2.5 ohm
Recommended load impedance > 10 ohm
Cartridge body material – Wood
Cartridge color – Dark maroon
Cartridge weight – 31 g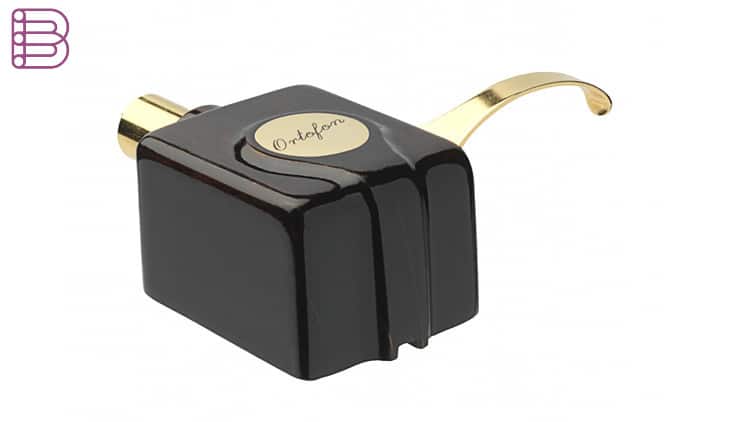 Visit the Ortofon website.