Neumann presents its new state of the art dual channel microphone preamplifier with integrated headphone monitoring. The V402 is neumann's first stand-alone microphone preamp and carefully crafted to live up to the Neumann name.
Get the best out of your Neumann mic
The V 420 is designed to support all neumann microphones without compromising the sound image of your microphone no matter the gain setting. it's designed for the highest degree of linearity and sonic purity. It amplifies your microphone without unwanted coloration or sonic artifacts like noise and distortion.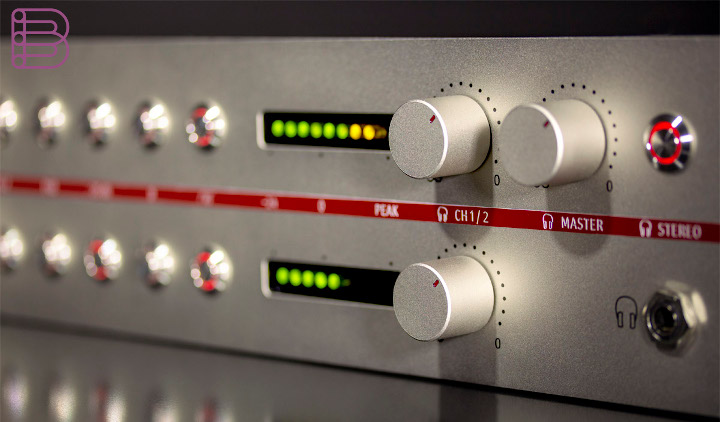 The DI inputs are also designed for purity and will capture the sound of instruments without coloration or loss of detail. This is attained due to Its sophisticated circuitry and high input impedance.The switchable 20dB pad makes sure you can use sources up to 28dBu without distortion. The high pass function is designed to remove pops and rumble without signal degregation.
Integrated headphone amp
For easy monitoring the V 402 is also equipped with a studio grade headphone amp with independent volume controls for each channel so the recorded signal will not be affected.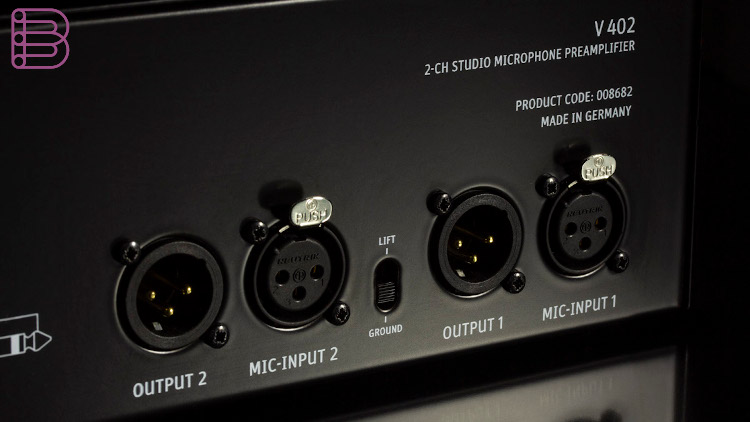 Visit the Neumann V402 product page.
Visit the Neumann website.