The Auris Audio Euterpe multifunctional headphone can work like a headphone amplifier, pre-amplifier or DAC. It can work with its own DAC or you can connect it to another and can be connected to a smaller system at your home.
Single-ended tube
It's a single-ended tube headphone amp with unbalanced circuit designs. That means it has no balanced inputs or outputs. The output is about 0.9 watt into a 32 Ohm load. The internal DAC can play modern sources. The internal DAC Quality is impressive with beautifull details captures. The amp however really shines when connected to a high-end DAC. The amp also has an impedance selector to make your preferred headphone shine. The impedance selector has two settings a high setting (H) for an impedance higher than 150 Ohm and a low setting (L) for an impedance between 32and 80 Ohm. The amp has an external regulated linear power supply that will keep noise to an absolute minimum.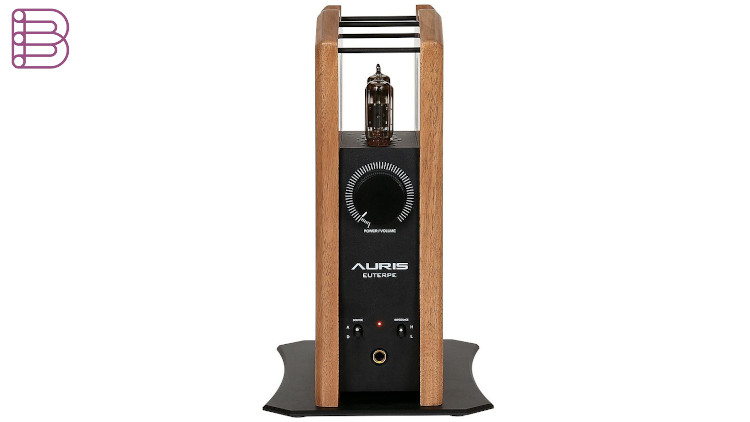 Dark wooden finish
This all is packaged in between two dark wooden plates. The plates have a shallow saddle cut to provide a place to put your headphone on while you're not listening. Now that's handy isn't it.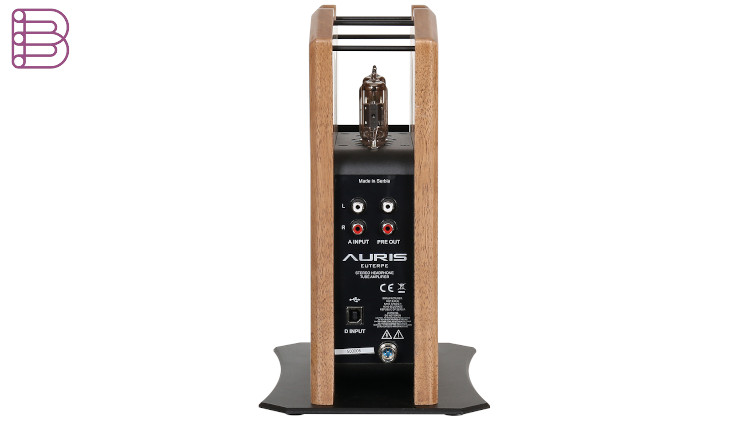 Visit the Auris Audio Euterpe productpage.
Visit the Auris Audio website.