Estelon celebrates its 10th anniversary this year. Happy B-day! Perfect timing for Best of high end to have a sit down with founder and designer Alfred Vassilkov. Please enjoy our interview.
When did you first discover your passion for music?
In my family we had many musicians. My father and his sister were playing the accordion. I remember lovely family gatherings where my father would perform in our home, as well as in clubs where people would dance and have great evenings. Sometimes they would perform together with my aunt who was also a piano teacher in school. This is the first memory I have of myself enjoying musical experiences.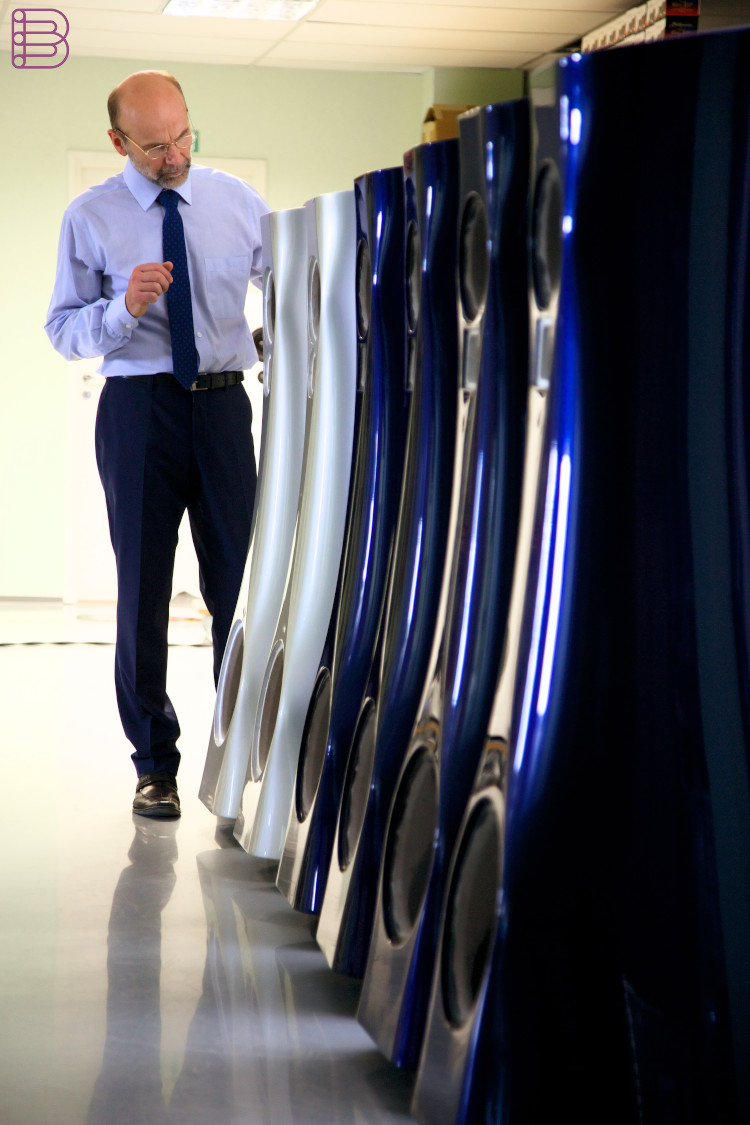 From my mother's side, both her sisters were singers. One of them still performs to this day. Growing in a family with so much music around me, it was only natural to start learning a musical instrument as well and I remember performing once in a school concert with my accordion. However, since most of my friends were into sports, I was drawn away from musical training, but at the same time I started listening to radio stations and I remember vividly how excited I was searching for different radio frequencies. I spent so many hours listening to Radio Luxemburg's great playlists! Since I was not playing the music, I ended up listening to it as much as possible!
How do you evolve from music lover to high end speaker manufacturer?
The love of music developed this interest in learning how an electrical signal converts into an acoustic signal. At the same time while listening to the radio through different devices I was noticing significant differences in the audio quality reproduction between those devices. This is when I started dismantling them to adjust their components trying to fix the audio quality.
When I finished school I decided that I wanted to follow this path as a career. I was eager to learn more and contribute, especially since I was never able to find enough material (articles/publications) related to acoustics. Furthermore, the fact that I could combine the knowledge of math, chemistry, physics and design in one academic discipline made the choice even easier for me. Following a designer's career would be my second choice at the time!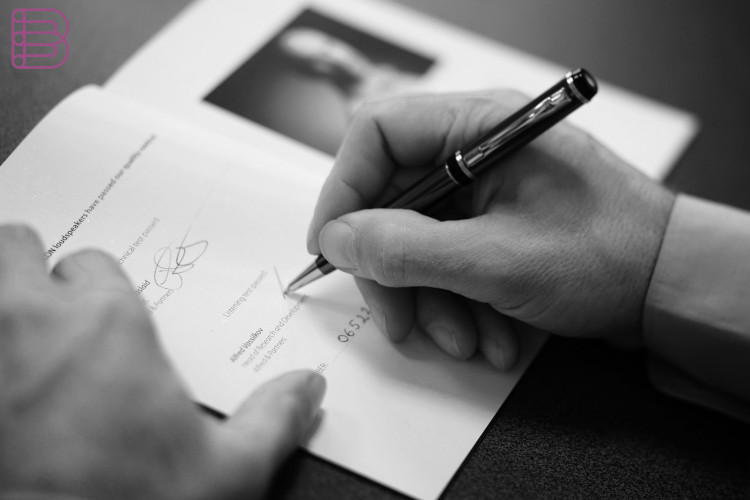 This led me studying electroacoustics in St. Petersburg's University. After finishing my studies I ended up working in Estonian Radio Electronics Manufactory in Tallinn. During this job, I developed many different components that were used in products under the brand 'ESTONIA'. I developed drivers, crossovers, and I also helped with initiating the processes of different projects. Meanwhile, I started an installation company with a friend through which I was designing speakers for different environments (e.g. bars, restaurants, convention centres, or even apartments). This was one of the most significant experiences since I learned a lot.
Then the Soviet Union collapsed and it affected the local audio industry and myself since most of the connections, collaborators and partnerships ended. But for me, that situation opened one other door. This is when I decided to introduce the newly at the time 'stereo sound' into the Estonia market which at the time this was the high audio industry trend. This led me visiting and attending various high-end shows and exhibitions around the world getting the chance to making many friends within the industry. This was also the time that I started considering creating a speakers company. I carried on researching how to develop products for an international market, while always having the high-end factor in mind, and I was waiting for the right time to start my new business. I was always confident that I could create a great new product that did not exist in the market.
Then one day I discussed this idea with my family while having breakfast on a Sunday morning. And this is how Estelon was born.
What ultimate goals do you pursue when developing Estelon loudspeakers?
I always had this belief that I could design a speaker that performs great in every acoustical environment. This was my ultimate goal that was achieved with the development of the Estelon speakers. And this is what differentiates them from the competition as speakers are usually designed to perform well in ideal acoustic conditions. After years of research I ended up developing the Estelon speakers using the best components and I managed to combine the ultimate performance with the most luxurious aesthetics that could fit in real-life living rooms and interiors without compromising the reproduction quality. This is also why our speakers' design was developed through the engineering process.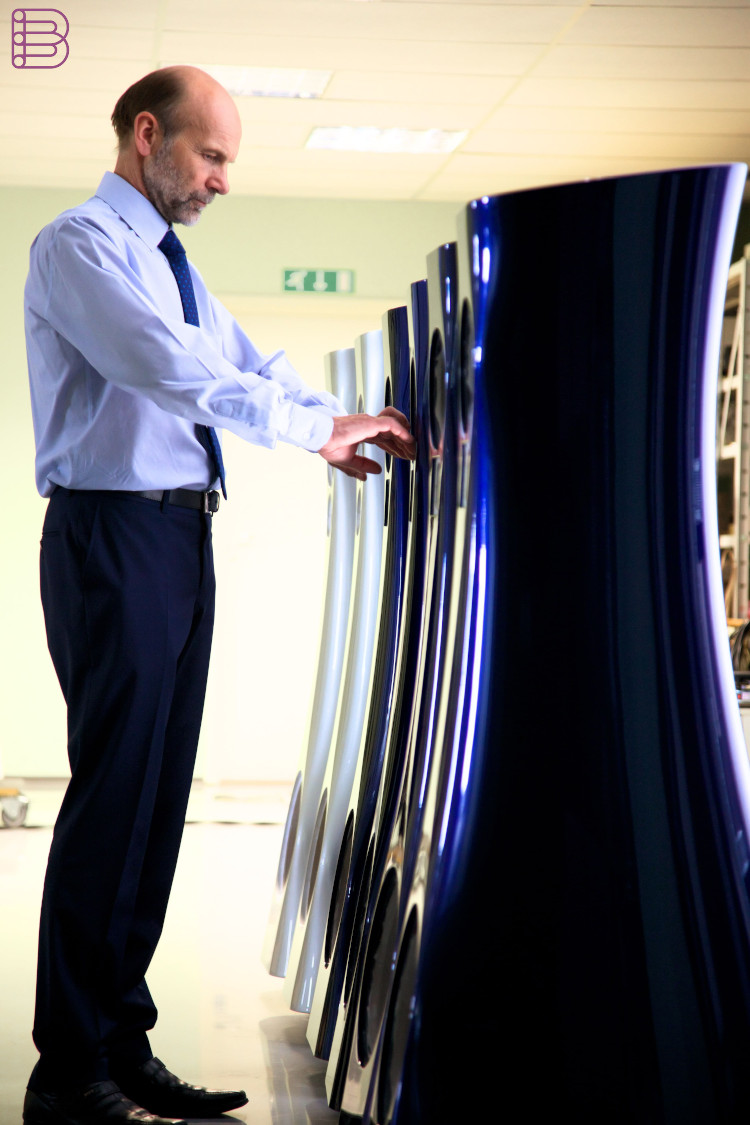 Our future goal is to make the Estelon products available in every corner of the world to not only the high-end users but also to people who appreciate musical experiences!
What has 10 years of Estelon speakers taught you?
This is a difficult-to-answer question because I have learned so many things that I don't even know where to start! Even to this day, I feel that I am still learning. Most importantly though I think it's the fact that I now understand music in a better way. At the same time, I have expanded my knowledge of speaker designing, and this is how I improved the Mk II versions of our speakers by applying the knowledge gained throughout my experience. I am trying to combine all the different parameters and aspects of connecting with music and sound. This led me to understand better our customers' needs.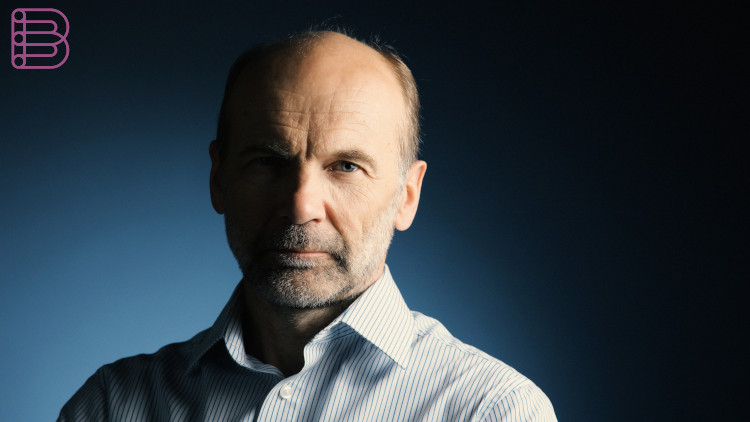 Can you describe the sound of Estelon speakers?
As mentioned, the Estelon speakers are designed for the ultimate musical reproduction in every acoustical environment. They are very easy to set up and position them and the listener can experience exceptionally wide imaging, deep sound stage, and thrilling life-like dynamics. Our speakers are capable of connecting the listener to the music in the most profound and transcending way. The speakers disappear as a sound source and everything is expressed naturally, balanced, and emotionally engaging. The musical temperament is immediately evident upon the first audition and every subsequent listening experience. The sound is extremely defined with deep bass, clear and articulate mid-range, and detailed and dynamic high frequencies. The Estelon speakers are capable of reproducing the finest nuances of music while offering a new way of being immersed in acoustical spaces with a "live" 3D presence that was never there before.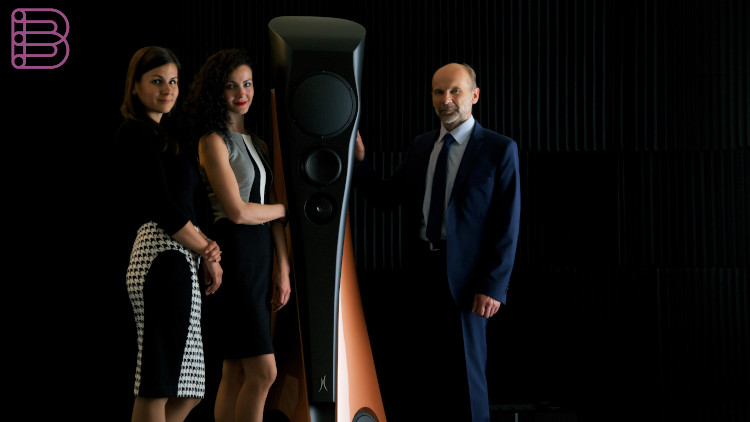 Read more about the 10 anniversary of Estelon.
Visit the Estelon website.