Neumann.Berlin's new KH 150 is a powerful bi-amplified studio monitor with supposed reference-class performance. Its 6.5" woofer in a bass reflex cabinet are said to provide stunning low end and high SPL capability with undiminished clarity. Neumann is staying true to their philosophy of of low distortion, no coloration and perfect acoustic adaptability on this one. Eliminating the guesswork en giving you the most honest sound they can.
Going bigger
The KH 150 is differentiated from its smaller counterparts by its deeper base response. This can be attributed to the 6.5" high-precision woofer. It is thus extremely well suited to all styles that require low end and elevated listening levels. On top of that new, powerful amplifiers and protection limiters are supposed to keep your sound as clear as day even at high sound pressure levels.

Acoustic adaptability
Because we all know even the best loudspeaker is only as good as the acoustic environement allows.  Neumann's trademarked Mathematically Modelled Dispersion waveguide minimizes desk reflections and guarantees a wide sweet spot. On top of that an internal DSP lets you calibrate these monitors with Neumanns MA1. Which is supposed to make a huge diffrence even in acoustically treated rooms.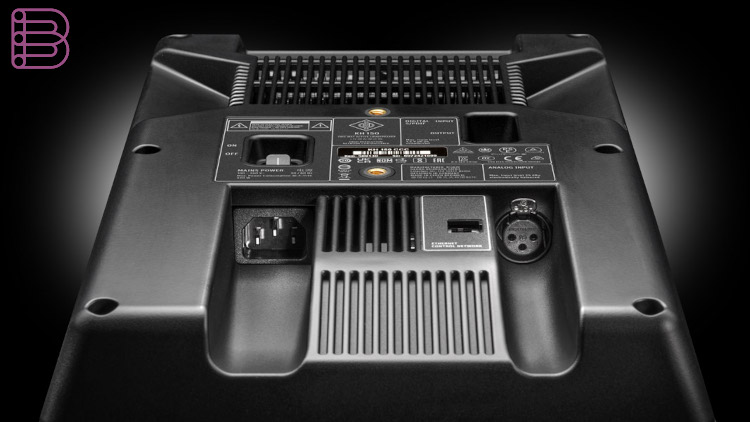 More details about the Neumann KH150.
Visit the website of Neumann.