McIntosh is proud to announce the MR89 AM/FM Tuner. At least they told us so in their latest press release. Rightfully so, the tuner features exclusive McIntosh radio frequency (RF) circuitry that can receive both strong FM signals from nearby stations, avoiding overload or distortion that can plague lesser tuners, while also being able to tune in weaker FM signals with little to no noise.
McIntosh also lists features like upgraded stereo blending (introducing a new "high blend" option), a softmute feature, a built in highcut function, RBDS support, an adjustable seek function and the ability to store 20+ preset stations for both AM and FM radio.
The looks
The MR89's black glass front panel, meters, knobs, and brushed aluminum end caps are all housed in a stainless-steel chassis polished to a luxurious mirror finish that evokes the timeless McIntosh aesthetic. The MR89 can be paired with a variety of amplifiers, turntables, CD players, home theater processors, room correction devices, speakers, and other source components to make a complete home audio system.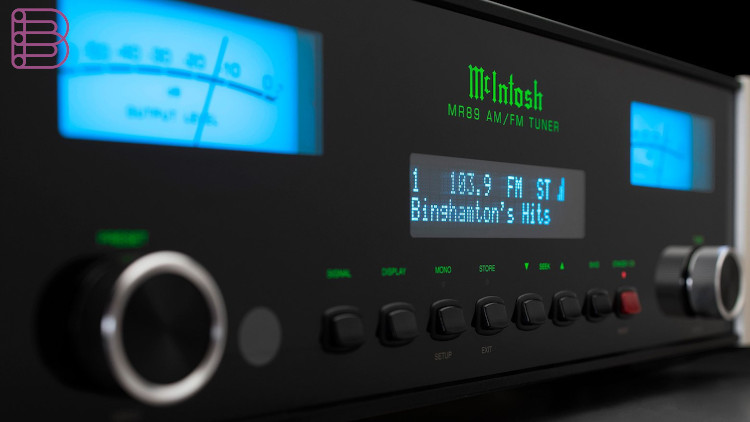 For readers who can't wait to get hands on
Orders for the MR89 can now be placed with Authorized McIntosh dealers. Shipping is expected to begin in June 2022 to the United States and Canada, and to the rest of the world shortly thereafter. Suggested retail price (VAT, shipping and any customs duties related to current standards of individual countries are excluded): $5,500 USD.