So, whats new at McIntosh? The company is proud to announce their newest and most advanced module for processing digital audio. You will find it standard in the McIntosh C53 and C2700 preamplifiers. Good news for product owners equipped with the DA1! They can be upraded to the newer DA2. The models and numbers: MA9000, MA8900, MA7200, MA5300, MAC7200, MA5300, MAC7200 and C49. These models will continue to come with the DA1 installed, so upgrading to the DA2 is an optional dealer installed upgrade. That's a bit strange. Consumers would be better off getting the latest technology with their purchase, not?
DA1 as building brick to expand capabilities
In terms of connections the DA2 now offers a audio-only HDMI Audio Return Channel (ARC). This allows connection to your TV, so the sound can reach the next level. ARC functionality can also provide 2-way communication between your McIntosh and TV. Think volume control and lip-syncing functions. Time for a bonus round. Popular Dolby and DTS sound formats are now supported and will be processed from basic 2-channel audio.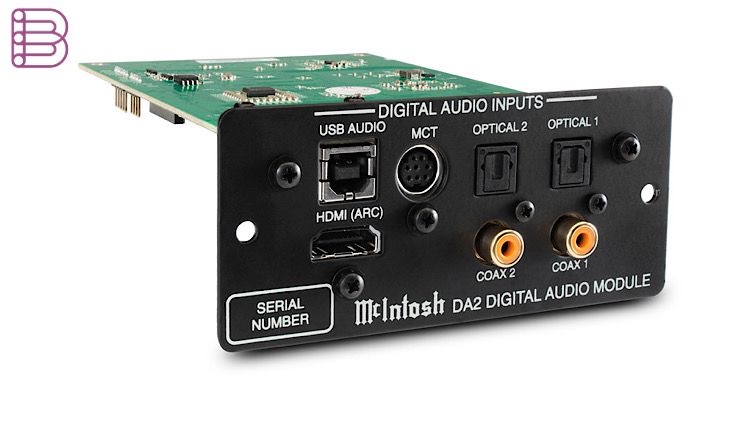 Next level DSD playback through audiophile-grade DAC
The DA2's USB input can support native playback of up to DSD512, outperforming the DSD256 limit of the DA1. The USB input also supports DXD up to 384kHZ. McIntosh pops a next generation Quad Balanced, 8-channel, 32-bit DAC under the hood to achieve this level of performance. And yeah, you can highlight the improved dynamic range and total harmonic distortion as a result. Still want to use the coaxial or optical digital inputs? No problem, the unit can decode up to 24-bit/192kHz. How's that for high resolution audio playback? Now, for the grand finale… The McIntosh DA2 provides a proprietary MCT input that offers a secure, custom DSD connection to playback hi-res audio found on SACD's when paired with McIntosh's MCT series of SACD/CD Transports.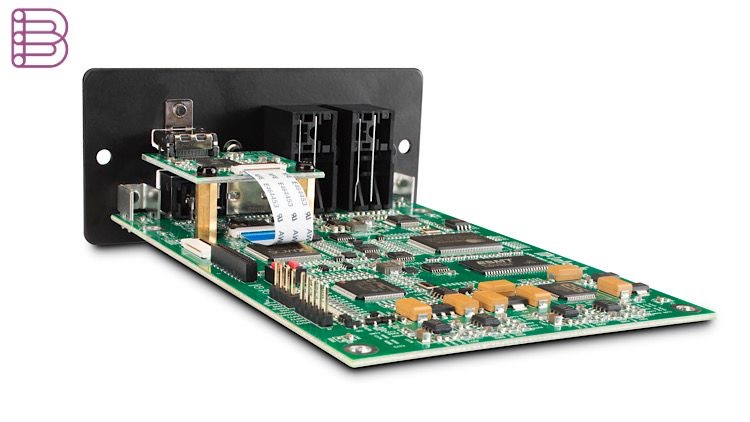 The suggested retail price will be $1.000USD (VAT, shipping and customs duties excluded). The DA2 Upgrade Kit will become available in November 2019 in The United States and the rest of the world shortly thereafter. 
McIntosh DA2 details
About McIntosh