Part of Luxman's NeoClassico II Series, the compact D-N150 combines uncompromising audiophile design with exceptional flexibility. Audio bona fides include 5mm thick aluminum chassis and internal parts selected through exhaustive listening tests. Flexibility takes the form of coax, optical and USB digital inputs for converting hi-res audio files to gorgeous, unconstrained analog sound.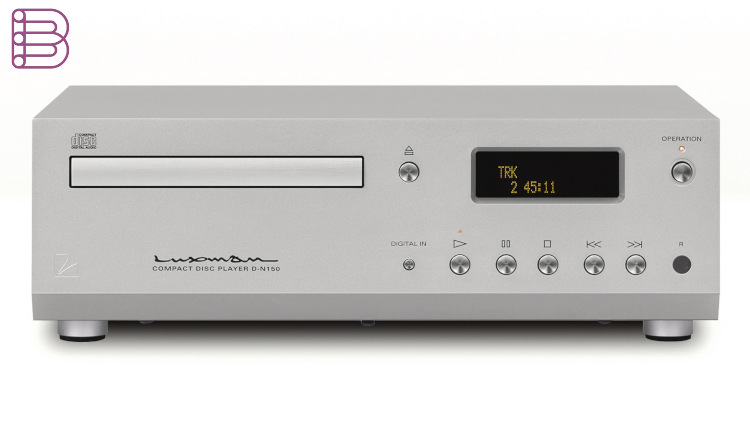 Transport and D/A converter
The D-N150 has the same CD transport as Luxman's highly regarded D-380. Carefully auditioned parts include the power transformer, filtering capacitors, Schottky barrier diodes and Luxman's own Oxygen Free Copper (OFC) wire. The Texas Instruments PCM5102A digital-to-analog converter helps deliver a signal-to-noise ratio of 110 dB, presenting music against a background very close to absolute silence.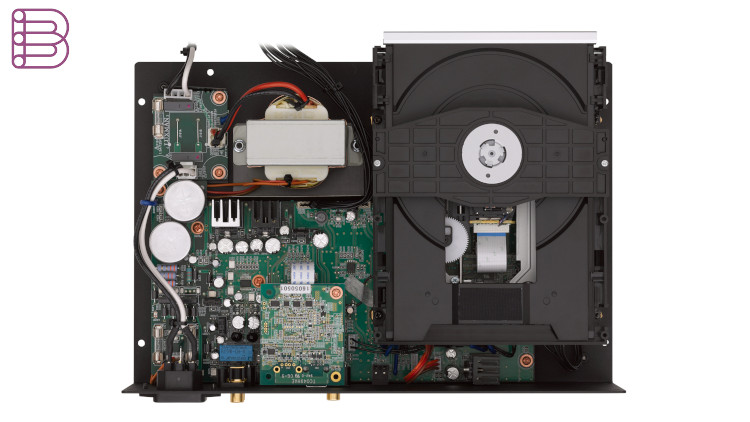 USB input with Bulk Pet transfer
You can take advantage of the digital-to-analog converter built into the D-N150 to reproduce external sources. Coaxial and optical inputs accept S/PDIF signals up to 192 kHz/24 bits, while the USB input accepts personal computer PCM signals up to 192 kHz/32 bits. The D-N150 is the first Luxman's product to support Bulk Pet transmission in addition to conventional, isochronous USB transfer. This achieves exceptional sound by reducing the processing load on the DAC. Optical output empowers you to use the D-N150 as a single DAC hub.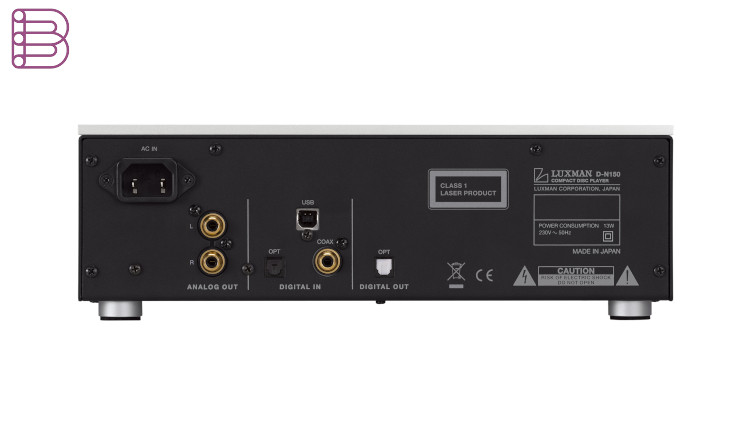 Elegant design
The D-N150 has compact "A4" footprint, just 210 x 297 mm (8-1/4 x 11-3/4 inches), not including projecting parts. The 5 mm thick aluminum chassis features an elegant, blasted white finish. Hairline finished controls provide a subtle contrast between white and silver.