Strive for excellence – always. Preserve a unique French expertise – naturally. Focal was born from these values and has grown alongside them. They are its DNA and its strength. To mark its anniversary, the brand intends to continue its mission and its passion, as well as to commemorate its history. As such, Focal will unveil a range of products specially developed for its 40th birthday. Exceptional sound solutions for the home, car and professional studios, products which combine its heritage with modern tastes – all to bring music, design and emotions to life.
Spectral 40th Hi-Fi loudspeaker
To develop a loudspeaker that embodied our heritage, whilst also integrating our modern technologies: this was Focals ambition for celebrate this special birthday. Taking inspiration from their former iconic loudspeaker models from the 1990s – Spectral 913.1, Futura Antea, Vega –, the brand created Spectral 40th.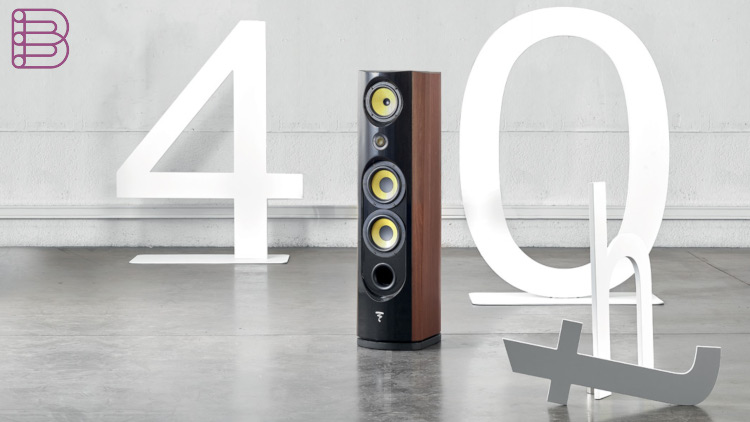 Symphony 40th
To mark Focals anniversary with a unique product from their High-Fidelity Headphones range, the brand developed Symphonie 40th: a stunning case that houses two of their best Made in France audio headphones, Utopia and Stellia, along with cutting-edge electronic solutions amplifier and DAC Arche and Questyle player QPM.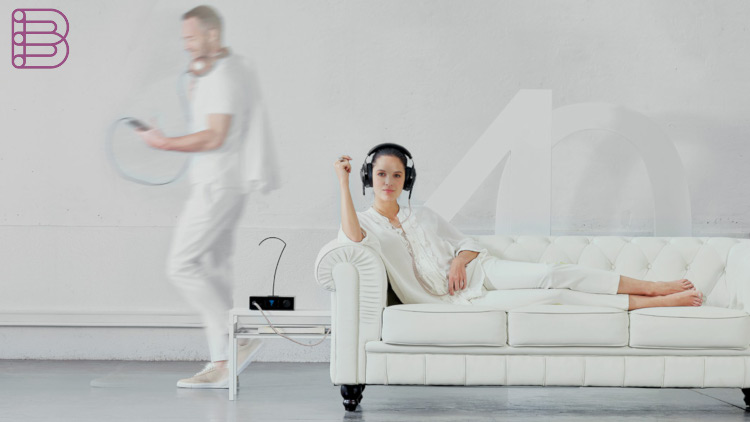 F40th car component kit
The F40th audio kit combines speaker drivers and electronic solutions, offers power and precise sound, all wrapped up in a sophisticated package. This is a very special product, a limited edition, designed to bring you endless hours of listening pleasure in your car.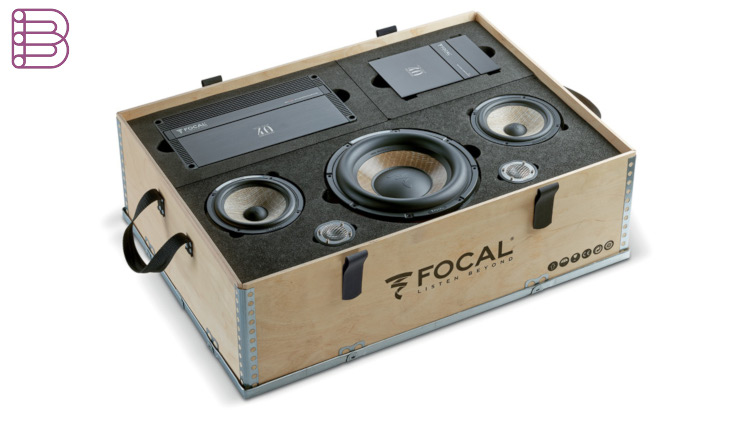 Solo 6 BE 40th studio monitor
Solo6 Be is a 2-way monitor which, from the moment it was launched, surprised users with its size/extended frequency response in the bass ratio, the woofer's accumulation of neutrality in the mid-range, the fullness of the mid-bass and its bass control. It provides transparency and an unmatched degree of definition and precision of the stereo image for this price category: that is why Focal chose to showcase this model to celebrate their anniversary. How? By dressing it in a black leather-effect coating to give it a discreet, distinguished and timeless look. Stamped as a '40 year' special edition, this monitor, made in the brands workshops in France, embodies the passion they share with music creators.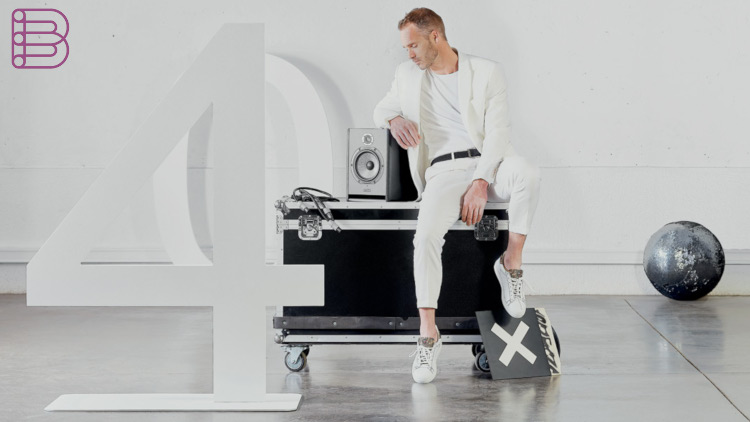 Scala 40th Hi-Fi speaker
Scala 40th is a 100% Made in France high-fidelity loudspeaker. Whilst the speaker drivers are handmade in Focal's acoustics workshop in La Talaudière, near Saint-Étienne, the wooden cabinet and its Black Silver finish are entrusted to the cabinet-makers in the FEB (Focal Ébénisterie Bourgogne) workshop. The mirror-effect is achieved by hand spraying silver nitrate, thanks to spraying machines : all of these elements are true markers of the super high quality and absolute authenticity of every piece.