It's celebration time again. Five years from the launch of the original LS50 celebrating KEF's 50th anniversary, we now offer you a sublime new Black Edition. Featuring a dark black Uni-Q driver array set against a subtly patterned black trim ring encased in a matt black cabinet finished with metallic powder, each pair of this numbered Black Edition celebrates the same award-winning acoustics with added sophistication. Still containing all the state-of-the-art acoustic end engineering innovations found in the standard finish LS50, this new Black Edition guarantees a top-class musical performance to complement its stunning looks. Featuring the highly acclaimed Uni-Q driver array in black set in a matt black cabinet coated with metallic powder, the LS50 Black Edition also has a special plaque featuring a unique serial number for each pair of speakers. Each pair also features a unique Black Edition trim ring and black Chrome plated terminals – all of which combine to convey disproportionately huge impact and gravitas in a bookshelf-sized package. The finished product in all black renews the celebratory design concept of the original LS50 – with added authority and sleek sophistication.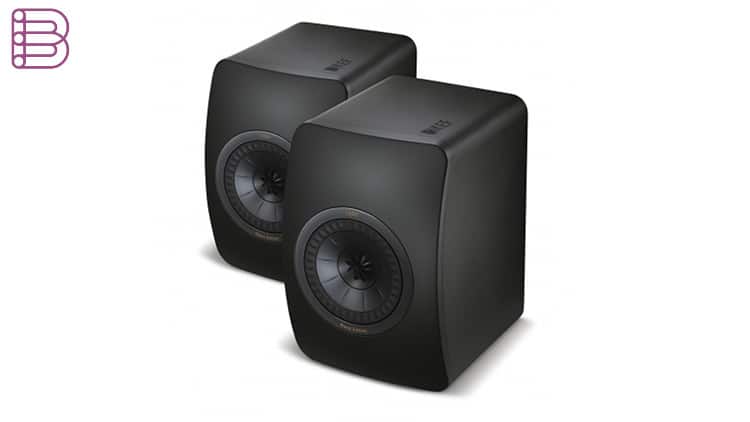 KEF LS50
An innovative concept inspired by the legendary LS3/5a, the LS50 mini monitor speaker is designed to bring a professional studio monitor concept into the home. Rarely the case in such a compact design, the LS50 monitor delivers a rich, multi-dimensional 'soundstage experience' that is out of all proportion to its size. Patent-pending acoustic designs, together with state-of-the-art technologies from KEF's latest flagship Blade loudspeaker, provide the ultimate studio experience – even in the smallest of spaces.
Breakthroughs
Creating a small housing capable of delivering such a spacious sound is the result of considerable research and development. In cabinet construction, baffle shaping and port design, LS50 breaks new ground with patent-pending technology. All this is made possible by KEF's leadership in modern research (including techniques such as Finite Element Analysis and Computational Fluid Dynamics*). LS50's unique technology offers by far the cleanest, most accurate studio-grade performance of any mini monitor.
Uni-Q®
LS50 employs revolutionary technology developed for Blade, KEF's latest flagship loudspeaker. Using the very latest Uni-Q driver, specifically designed for this model, LS50 radiates an extremely large listening sweet spot and delivers a remarkably fast, clean sound. And, because LS50 neither adds nor subtracts a single sound, it's effortlessly natural and accurate too.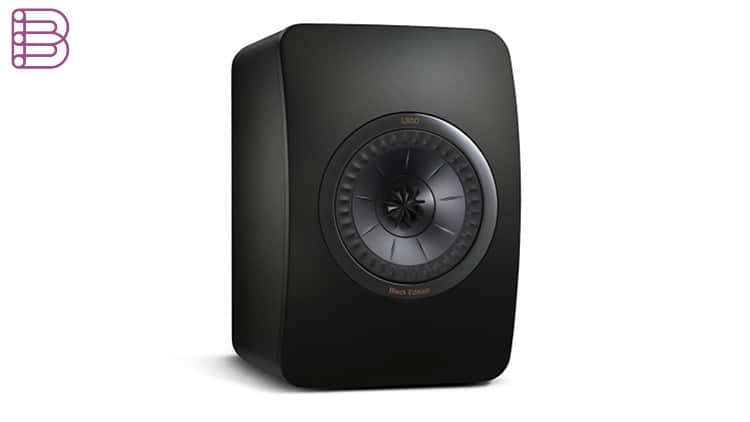 Visit the KEF website.