Since 2012 with the 'AeroSystem One by LALIQUE', first Limited Edition co-branded with LALIQUE of the AeroSystem One proposed by Jean-Michel Jarre in partnership with Music Life, 'Music Life – Jarre Technologies' have been willing to develop a new Limited Edition.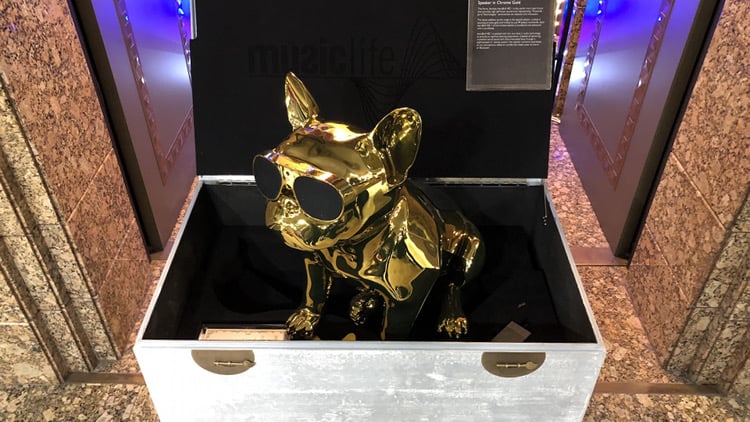 To celebrate the success of the AeroBull, 'Music Life – Jarre Technologies' are dedicating to this Festive Season the very first Limited Edition of the iconic AeroBull (Bluetooth stereo speaker) in a new exclusive Gold chrome finish. Two special presentation cases have been designed especially for the occasion. This exclusive Limited Edition comes with a choice of two options:
A limited edition of 99 pieces of the new AeroBull HD1 in Gold chrome finish (first European version featuring the latest HD1 electronics from Music Life with 200 watts of power, 2.1 amplifier and the ultimate Digital Sound Processing algorithms from Music Life serving an incredible Aerial stereo sound with deep low bass…)
A limited edition of 199 dual AeroBull XS1 sets in Gold chrome finish (each case will contain a pair of the latest AeroBull XS1. Each speaker can be used alone delivering native 120 watts Aerial 2.1 stereo sound and offering full mobility thanks to its battery, or together by pairing both via Bluetooth 'True Wireless' to enjoy an incredibly fully articulated 240 watts stereo sound in larger spaces, with strictly no wires…)
Every piece of this Limited Edition will be delivered with a Certificate and products will be numbered (1-99 for AeroBull HD1 & 1-199 for AeroBull XS1 dual sets).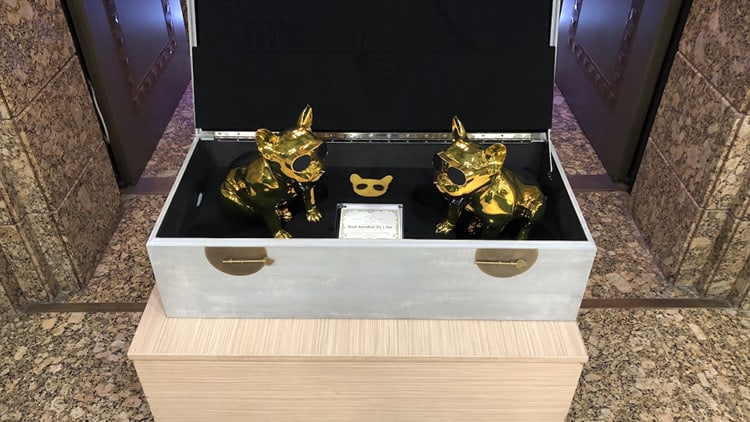 Visit the Music Life website.