HomePod is a powerful speaker that sounds amazing and adapts to wherever it's playing. It's the ultimate music authority, bringing together Apple Music and Siri to learn your taste in music. It's also an intelligent home assistant, capable of handling everyday tasks — and controlling your smart home. HomePod takes the listening experience to a whole new level. And that's just the beginning.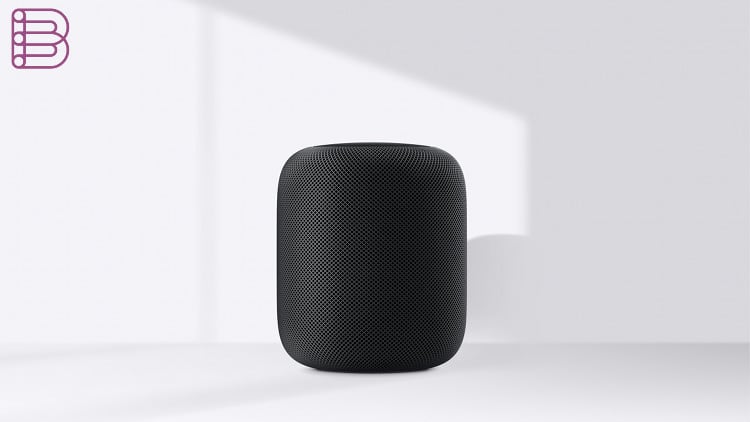 A breakthrough speaker all around
We completely reimagined how music should sound in the home. HomePod combines Apple-engineered audio technology and advanced software to deliver the highest-fidelity sound throughout the room, anywhere it's placed. This elegantly designed, compact speaker totally rocks the house.
Deep bass
We built the high-excursion woofer with a custom amplifier to play a wide range of deep, rich bass. A powerful motor drives the diaphragm a full 20 mm — remarkable for a speaker this size. Meanwhile, HomePod uses an advanced algorithm that continuously analyzes the music and dynamically tunes the low frequencies for smooth, immersive sound.
Seven tweeters
HomePod has a unique array of seven beamforming tweeters. Each with its own amplifier and transducer. And each custom designed with a precision acoustic horn that focuses sound for tremendous directional control. Creating an all-encompassing sense of space — and consistent, high-fidelity audio everywhere in the room.
A8 chip
An Apple-designed A8 chip powers the most complex audio innovations in HomePod. Like real-time modeling of the woofer mechanics. Buffering that's even faster than real time. Upmixing of both direct and ambient audio. Beamforming so the microphone can hear you over the music. And advanced echo cancellation. So you get amazing sound without even thinking about it.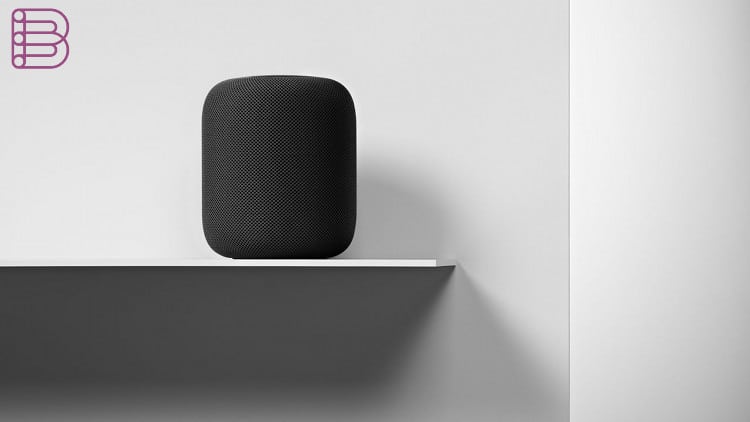 Beautiful design with a purpose
HomePod is wrapped in a seamless mesh fabric designed for both aesthetic and acoustic performance. Available in white and space gray, it's gorgeous from every angle — yet virtually transparent to the music. And at just under seven inches tall, it can fit anywhere in your home.
It's easier than easy
Setting up HomePod is quick and magical. Simply plug it in and your iOS device will detect it. Equipped with spatial awareness, HomePod automatically adjusts to give you optimal sound — wherever it's placed. It can even hear your requests from across the room while loud songs are playing. All you need to do is enjoy your music.
Senses the room and tunes the music
Place HomePod anywhere in the room. It automatically analyzes the acoustics, adjusts the sound based on the speaker's location, and separates the music into direct and ambient sound. Direct sound is beamed to the middle of the room, while ambient sound is diffused into left and right channels and bounced off the wall. So your music sounds amazing, wherever you are in the room.
The ultimate music authority
HomePod is built to bring out the best in Apple Music.1 With the intelligence of Siri and access to virtually all the world's songs, it's like having your very own musicologist who learns and plays what you like, and helps you discover music you love.
Home to an intelligent assistant
HomePod is great at playing your music. But it can also tell you the latest news, traffic, sports, and weather. Set reminders and tasks. Send messages. Hand off phone calls. And HomePod is a hub for controlling your smart home accessories — from a single light bulb to the whole house — with just your voice.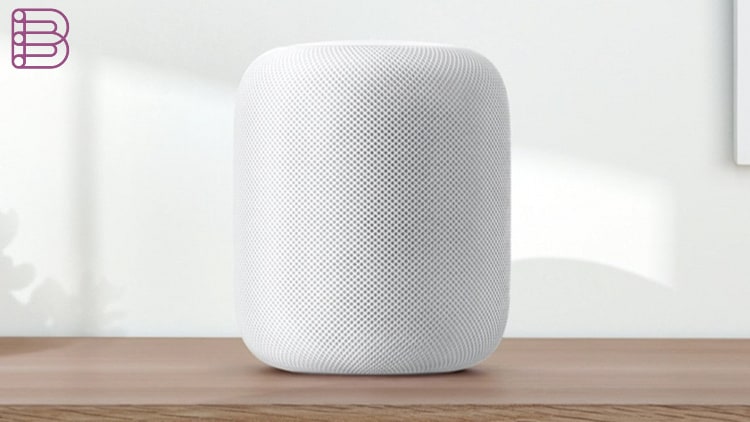 Visit the Apple website.