Gold Note, the Italian high-end manufacturer based in Firenze, introduces the XT-7, a new full-range, 3 way floor stand speaker with an anti-turbulence bass reflex system and a ribbon tweeter. The Gold Note XT-7's are available in Black Glossy, White Glossy, Italian Walnut or Grey Maple.
Curved design and separate cabinets
The Gold Note XT-7 speakers have a distinctive curved design based on a reinforced chassis made of wooden multilayer panels to control resonances and sound. Besides the distinctive design, the XT-7 offers multiple other state-of-the art solutions like high quality crossover boards with Mundorf and Clarity components, and custom drivers in ultra-stiff woven polypropylene that have been developed together with SEAS.
The separate cabinets for bass and mid/highs enhances the perfect tuning of the XT-7 speakers: the bass drivers' cabinet side is vented, while the cabinet of the mid/highs is perfectly sealed to reduce internal reflections. Weighing about 50kg each, these massive speakers are completed by wooden swallow tailed stands that feature adjustable spikes guaranteeing the stability of the Gold Note XT-7 speakers.
Gold Note recently poured all the technical knowledge they gained over 20 years of OEM collaborations worldwide into a new line of speakers. This new line of speakers is created to perfectly marry appearance and substance, and to provide a fulfilling audio experience. At Gold Note they believe that high end audio equipment should always be executed flawlessly to really satisfy all the senses, because music is a complete experience. And that's the reason that Gold Note puts so much attention and care inside and outside of their speakers and other products.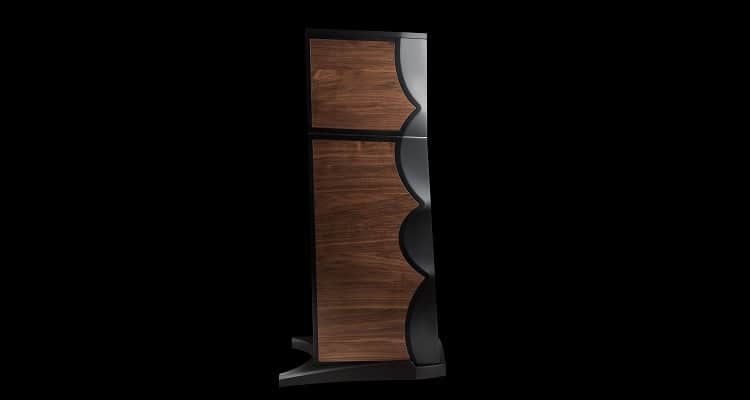 Gold Note XT-7 specifications:
Frequency response: 30Hz – 30.000Hz, dual slope
Nominal impedance: 4 Ohm semi-resistive
Sensitivity: 90dB SPL
Power Handling: 30W – 200W
Dimensions H x W x D: 1110 x 365 x 525 mm (including stand)
Weight: 100Kg (pair)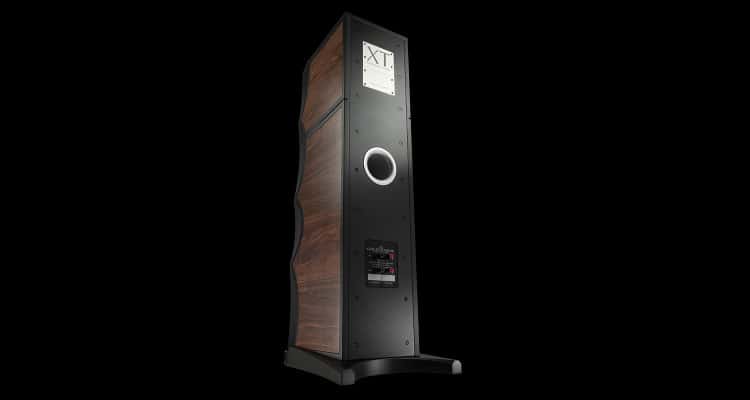 Distributor Connaisseur AV: http://www.connaisseur-av.eu
Contacts: sales@hifi4u.eu / sales@avagroup.nu
About Gold Note: https://www.goldnote.it