The Model XB Diamond Edition celebrates the success of one of the most loved speakers introduced by Estelon and its 5-Years' Anniversary. The Model XB Diamond Edition features a diamond tweeter along with a top-of-the-line crossover which delivers an amazing acoustic experience that is natural and relaxed. Furthermore, since the diamond tweeter's resonances are outside the audible range, even the slightest distortions completely disappear. This helps deliver a more open, musical, deeper and precise experience like never before. The Model XB Diamond Edition is especially perfect for listeners who may find the Model X Diamond rather too big in certain spaces since the Model XB is relatively smaller.
Design
The most noticeable and important technological advancement is the design and the materials used in building the Estelon's speaker cabinet. Cast with the patented marble based composite and designed specifically to enhance the elements inside it, it is not simply an asthetic visual element, but one of the leading reasons why the sum of the speaker is bigger than its parts.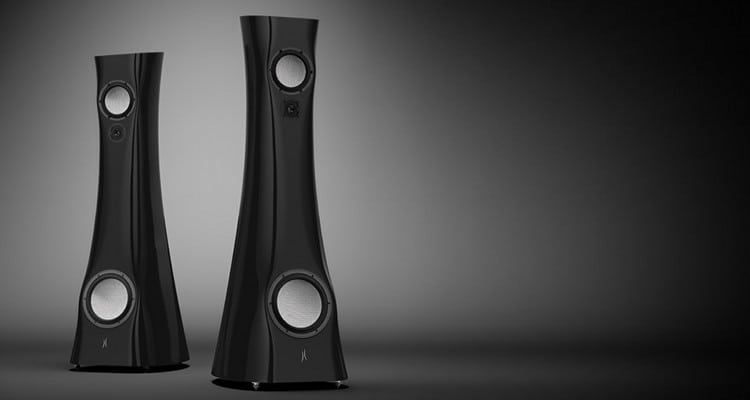 Technology
The bass driver uses a special ultra stiff ceramic – sandwich dome. FEA optimized overhung motor design with titanium voice coil former guarantees very low energy storage and good heat transfer. The mid-bass unit is a sophisticated design with special attention paid to the titanium voice coil former and the surrounding air gap to provide maximum freedom from dynamic compression in conjunction with the use of a special ultra stiff ceramic dome. It is valued for its midrange neutrality, mated to its own acoustic enclosure. All moving elements of the driver are ventilated for resonance free response. The high frequency driver has ultra hard diamond dome, its unsurpassed rigidity leads to most accurate conversion from electrical energy to sound pressure. Optimized underhung motor design with vented aluminium voice coil former and double neodymium magnet guarantees low energy storage, excellent heat transfer and high excursion capability for low power compression and ultra low distortion.
The Preparation
Each drive unit is "broken in" by running a signal through them for several hours before selecting matching pairs of drivers for each speaker pair. When drivers in matching pairs, another 'break in' with a special signal is conducted. Finally, drivers are fitted into the finished cabinet for individual tuning. The components used were chosen through hundreds of listening tests based on subjective musicality – drivers, Teflon hybrid capacitors, inductors, Kubala-Sosna internal wiring etc. All of the aforementioned is unified by Alfred's custom crossover, that enables the symbiotic performance of the elements after they are carefully tested – the crossover with Teflon hybrid capacitors and air core inductors is incased in a separate chamber to protect the crossover components from microphonic effect.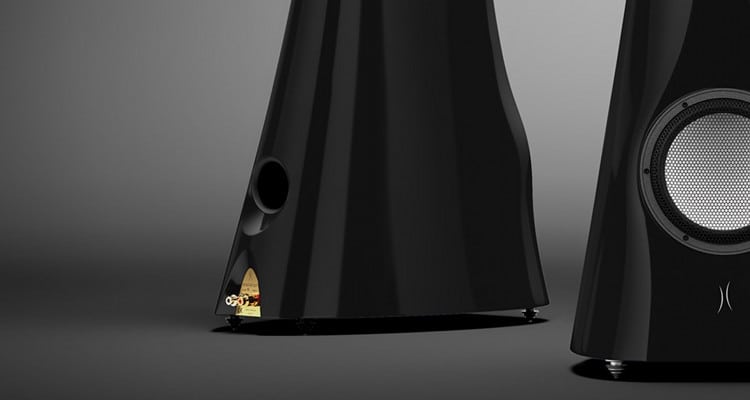 Estelon XB Diamond Edition specifications:
Frequency response: 22Hz – 50.000Hz
Nominal Impedance: 6 Ohm (min 3,5 Ohm at 50Hz)
Sensitivity: 87db
Drivers: Accuton ceramic woofer and midwoofer + Accuton diamond tweeter
Power Rating: 150W
Dimensions H x W x D: 1260 x 420 x 590 mm
Weight: 69Kg (piece)
Distributor Connaisseur AV: http://www.connaisseur-av.eu
Contacts: sales@hifi4u.eu / sales@avagroup.nu
About Estelon: http://www.estelon.com