Gold Note is introducing P-1000, the first line preamplifier they ever made, available from September. The Gold Note P-1000 is an innovative ultra-balanced Class-A preamplifier powered by a new proprietary Six Gain Stage design featuring Relays & Optical ALPS Encoder volume control. Having a Triple Linear Transformer power supply, P-1000 offers 10 independent stereo inputs: 5 fully balanced XLR, 5 RCA and even an optional digital input available on demand.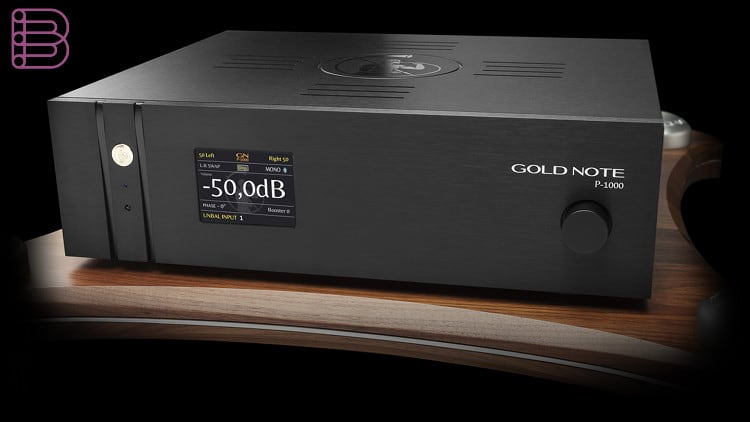 The exclusive Gold Note Ultra-Balanced design developed with Six Single Gain stages enables incredible low distortion and extended linear bandwidth for true superior musicality. The preamp features a complete series of settings to satisfy the most demanding systems: Mono/Stereo, Left/Right channel swap, Absolute Phase Swap (0° to 180°), Over-boost, fine Balance tuning.
Overboost function
The Overboost function is designed to drive speakers that require robust power supplies providing even greater energy in the lower range of frequencies and can be turned off or set on two different modes to integrate seamlessly into a wide variety of systems. The settings are stored in memory together with the volume level for every single audio input to allow a better experience and for quick adjustments.
Maurizio Aterini, founder of Gold Note, said: We are finally ready to complete our line of electronics with the P-1000, something our customers have long waited for and we are proud to be among the few manufacturers of High End audio equipment that can offer a complete system – from digital sources to amplifiers and speakers – in order to deliver superior sound quality.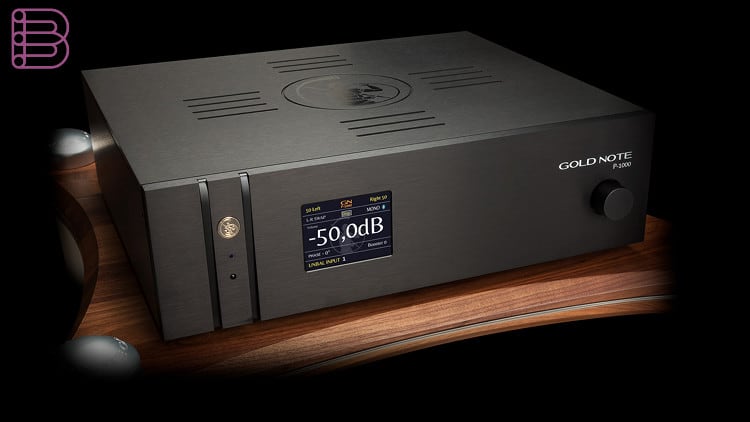 New era of electronics
The Gold Note P-1000 belongs to a new era of electronics where performance is combined with technology to offer the best possible musical experience and it's easy to control with a large colour display showing all possible functions: it's as easy as it gets, all the settings can be found on the display allowing quick and precise fine adjustments. The preamplifier performs the exclusive Gold Note Ultra-Balanced technology featuring Six Single Gain stages enables incredible low distortion and extended linear bandwidth for true superior musicality.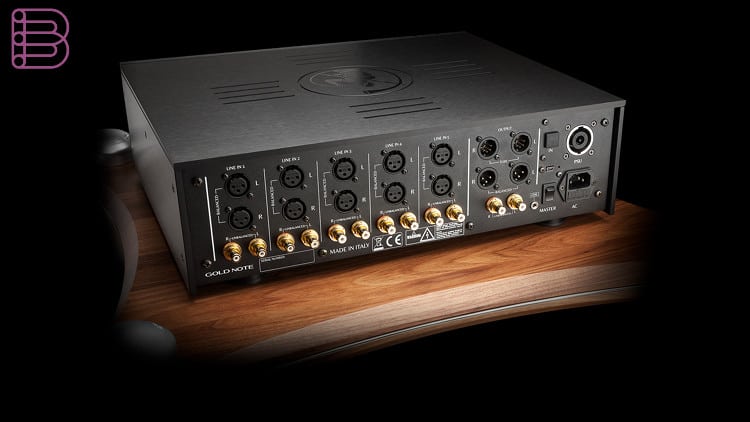 To perfectly reproduce old recordings, the preamp can be set to Mono/Stereo, it also allows the Left/Right channel swap to allow the reproduction of inverted recordings as well as it can swap the absolute phase from 0° to 180°. For ultimate performances the P-1000 can be enhanced with external dedicated tube output stages TUBE1006/1012 and super power supply unit PSU1100 . The preamplifier can be updated with a computer through its rear USB port.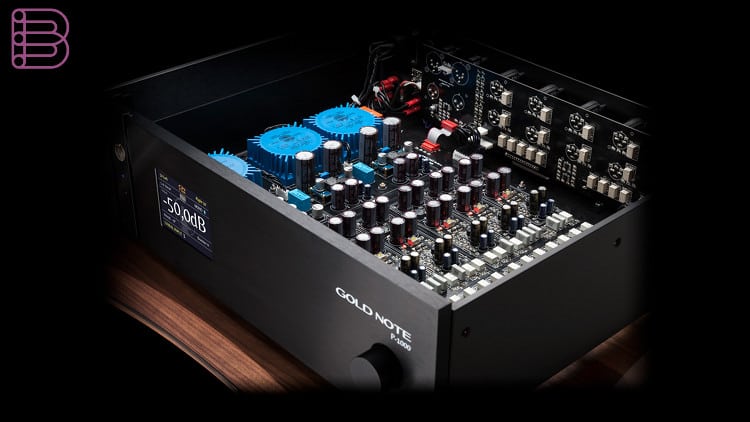 Visit the Gold Note P-1000 webpage.