The pursuit of excellence is a goal shared by many but achieved by only a select few – a fact that inspired Estelon's Founder and Chief Designer, Alfred Vassilkov, to undertake his own personal voyage of discovery. It was one that led him to Paulerspury in Northamptonshire; a leafy, unassuming village that also happens to be home to the world's foremost collection of all things Rolls-Royce. There, in the archives of the Rolls-Royce Enthusiasts' Club, Alfred drew inspiration from the marque's rich heritage of exceptional engineering and iconic design to create the pinnacle of audio experiences – the Estelon Extreme Legacy Edition. While firmly fixed on writing a new chapter in audio technology, the Estelon Extreme Legacy Edition is finely attuned to the heritage of luxury that precedes it.
Alfred Vassilkov, Founder and Chief Designer of Estelon, said: As a great engineer once said, take the best that exists and make it better. That engineer was Sir Henry Royce and it's his unceasing push for perfection that has inspired our new high-performance speaker; the Estelon Extreme Legacy Edition.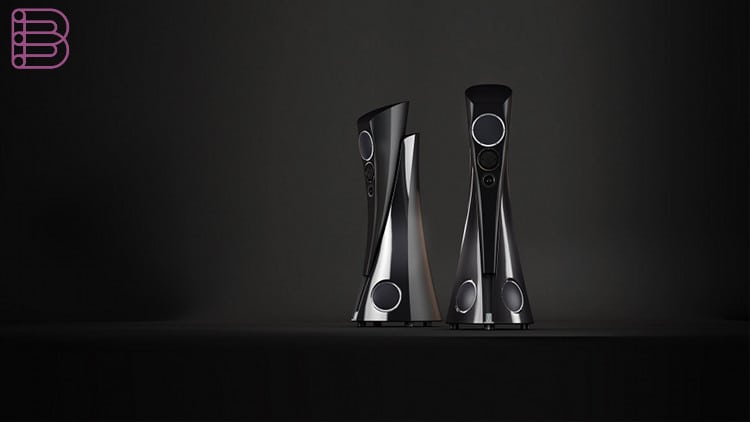 Features
Cabinets are molded from marble-based composite material and have no parallel walls thus eliminating all the resonances and reflections.
Each speaker weights 285kg ensuring the absolute stability. The system's cabinet is finished in light Tudor grey metallic paint – a colour more associated with classic Rolls-Royce motor cars than high- end audio equipment.
Each speaker hand-finished with 14 layers of paint and lacquer as part of its meticulous 2,300 man-hour production process.
Diamond's stiffness to weight ratio is unsurpassed, thus making it the best material for speaker membranes in the high frequency range. Diamond tweeters are being built into the most respected reference loudspeakers of today's high-end world.
The chrome rims that encircle each of the Legacy Edition's drivers are hand-polished to perfection, as is the elegant, Estelon logo-ed front "grille", which is subtly back-lit when the system is in use.
On the speaker's reverse is a small, smart nameplate, signed by Estelon Founder and Chief Designer Alfred Vassilkov and featuring its own unique serial number.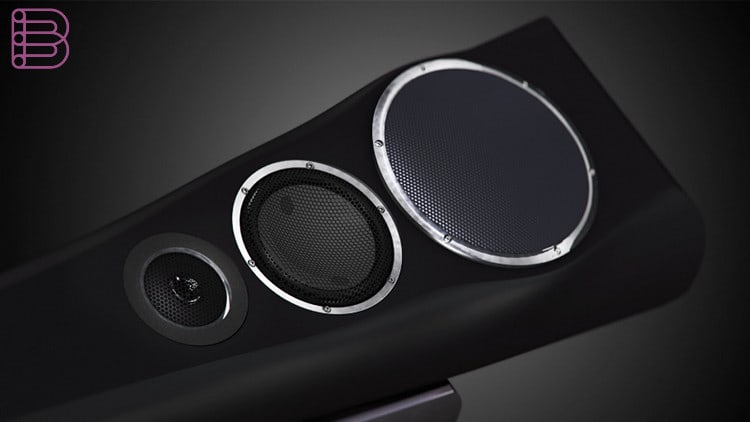 Experience the exceptional
Every element of the Estelon Extreme Legacy Edition is conceived and handcrafted to deliver the ultimate listener experience, producing live-performance- quality acoustics in a home environment. To achieve this, the Legacy Edition offers a pioneering combination of self-sustainable technology and innovative design.
The Legacy Edition's modular brain, which features cutting-edge Estelon Intelligent Audio (EIA) technology, ensures that the whole system is entirely futureproof. Redefining the possibilities of audio technology, EIA allows for the speaker's hardware, as well as its software components, to be updated with ease, as and when required.
Plug and play
The Legacy Edition speakers are a simple plug-and-play solution. No additional equipment required except the mobile device (smartphone or tablet), Estelon app to control the speakers, and a router for Ethernet or Wi-Fi connection.
The Legacy Edition speakers deliver the ultimate listening experience seamlessly using an integrated HQ player, specially developed for Estelon, combined with the world's best digital music player – Roon.
The Legacy Edition allows to play music from Tidal® high-resolution streaming service via Roon music player (no regional restrictions). Other streaming services to be announced soon.
Connect with your local digital music library (NAS) and enjoy playing your files through Roon music player.
The Legacy Edition speakers have the unique possibility of adjusting the height of the speakers, enabling them to deliver an accurate and detailed soundscape in room sizes from anywhere between 50 – 300 square meters.
The Legacy Edition speakers intelligently indicate a variety of different conditions when powered on using a smart light indicator with changing hues and luminosity for operational ease and visual appeal.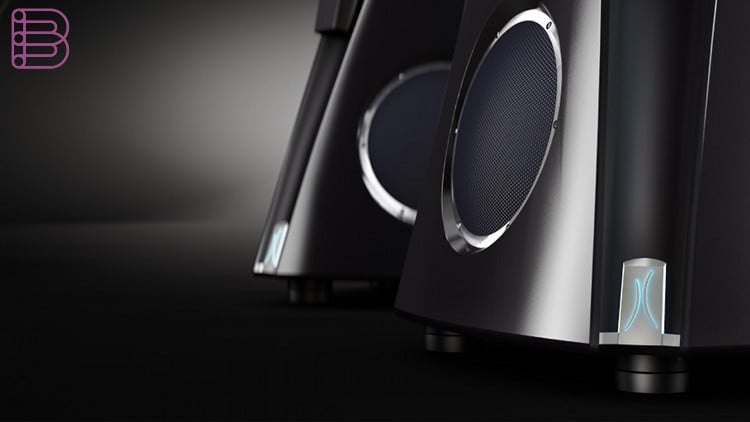 More details about the Estelon Extreme Legacy Edition.