Making a flagship speaker like BeoLab 50 is an uncompromising affair. A meticulous process that mirrors more than nine decades of relentless commitment to craftsmanship and innovation.
The crown prince of sound
BeoLab 50 shares several technology patents and features from the radical BeoLab 90. Once again our audio engineers have created a loudspeaker that performs beyond reference in every listening scenario. With the adjustable acoustic lens, BeoLab 50 can alter its sound delivery tailored to the position of the audience. For classic sweet spot listening, the moving cheeks of the acoustic lens will contract and send a direct and narrow sound beam towards your preferred listening spot. With a house full of party guests or a crowd gathered in front of the TV, the chins slide open for a room-filling sound performance. Using an external microphone, connected to the loudspeaker, Active Room Compensation technology measures the acoustical behaviour of your room and creates a set of custom filters that compensate for reflections from walls and furniture in different listening areas. The result: Superior performance, tailored to all the ways you enjoy music and sound experiences. The Bang & Olufsen Beolab 50 offers 2.100 Watts of precision power, divided over 7 amplifiers.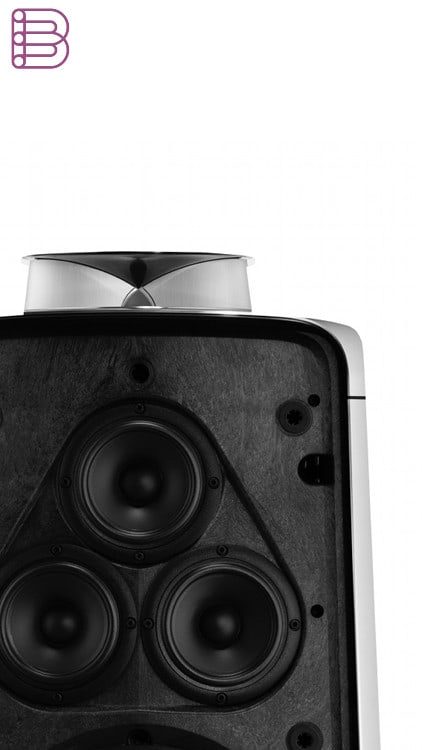 Seamless control
What good is power without the ability to control it exactly your way? Despite its many advanced features, everyone gets everything from BeoLab 50 with just a single touch. BeoLab 50 offers seamless control options tailored to the ways you interact with technology in your home. It integrates completely with your BeoVision TV using the BeoRemote One. You can also use the Bang & Olufsen app on your phone or tablet to quickly set up and access saved presets, adjust settings and create new favourites. With the 7 dedicated built-in amplifiers, there is no need for a separate amplifier or the clutter of audio cables. Just plug it into a power socket and BeoLab 50 is ready to perform.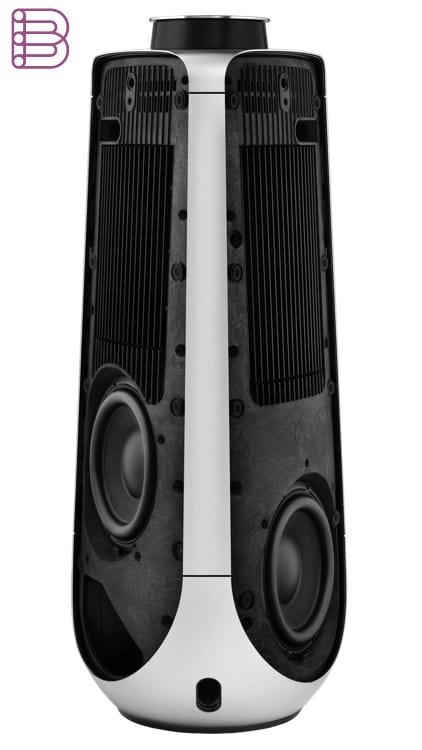 More details about the Bang & Olufsen Beolab 50.