You've got to love this. If you are a vinyl lover that is. One day you decide you want to start playing vinyl. This Clearaudio Innovation Basic makes a strong case. Why? At a later stage, you can expand or upgrade this model all the way up to the Master Innovation. That's what we call a future proof investment. Even if your new hobby disappoints (which I can't really imagine), you can only blame yourself for making an entry-level investment. So are we cool?
Innovative entry
The Innovation Basic provides the main technical characteristics of our Innovation, in a reduced 'Basic' design that rivals its larger siblings. Perfectly matched materials meet patented Clearaudio technology. The 38mm-thick platter of the Innovation Compact consists of dynamically balanced polyoxymethylene (POM) and is powered by a high-torque DC motor with precision bearings, developed exclusively for Clearaudio.
The optimally designed chassis keeps resonances out of the audible range and guarantees maximum stability in a housing made of a massive panzerholz (bulletproof wood) and aluminum sandwich. Timeless design with quality built to last for decades. The option to mount a second tonearm makes it possible to play a rich variety of music from across the decades.
Magnify tone-arm
Its hybrid bearing on high-precision balls and magnets make the Magnify tonearm something special. This innovative design not only ensures interference-free and resonance optimized playback, it also simplifies set-up and adjustment noticeably. The head shell and azimuth can be easily fine-tuned and with the optional VTA-Lifter it is possible to adjust the VTA even during playback.
This tone-arm defines the standards – not least because it is compatible with many cartridges. It is equipped with high quality Clearaudio direct wire in a continuous run from the cartridge connectors to the tone-arm cable plugs. A tone-arm that stands for ultimate sound clarity.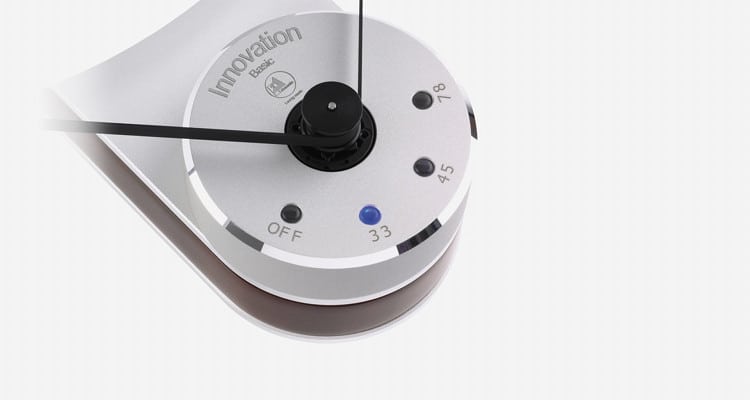 Visit the Clearaudio website.